Name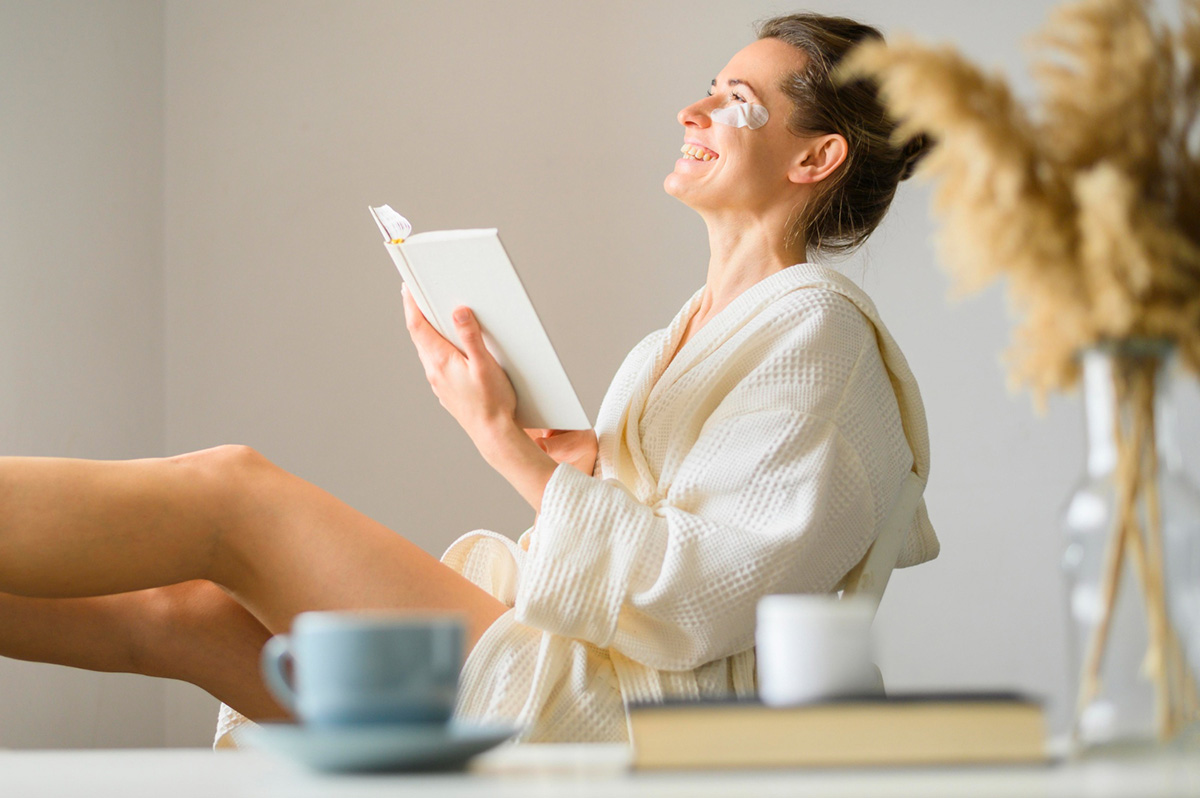 It's no secret that caring for others is both rewarding and exhausting. Providing care to another person can be emotionally, physically, and mentally draining. That's why it's so important to practice self-care while caring for others. Doing so will help you stay energized, focused, and resilient even when the demands of caring for someone else become overwhelming. Here's a closer look at why self-care is essential for those who provide care to others....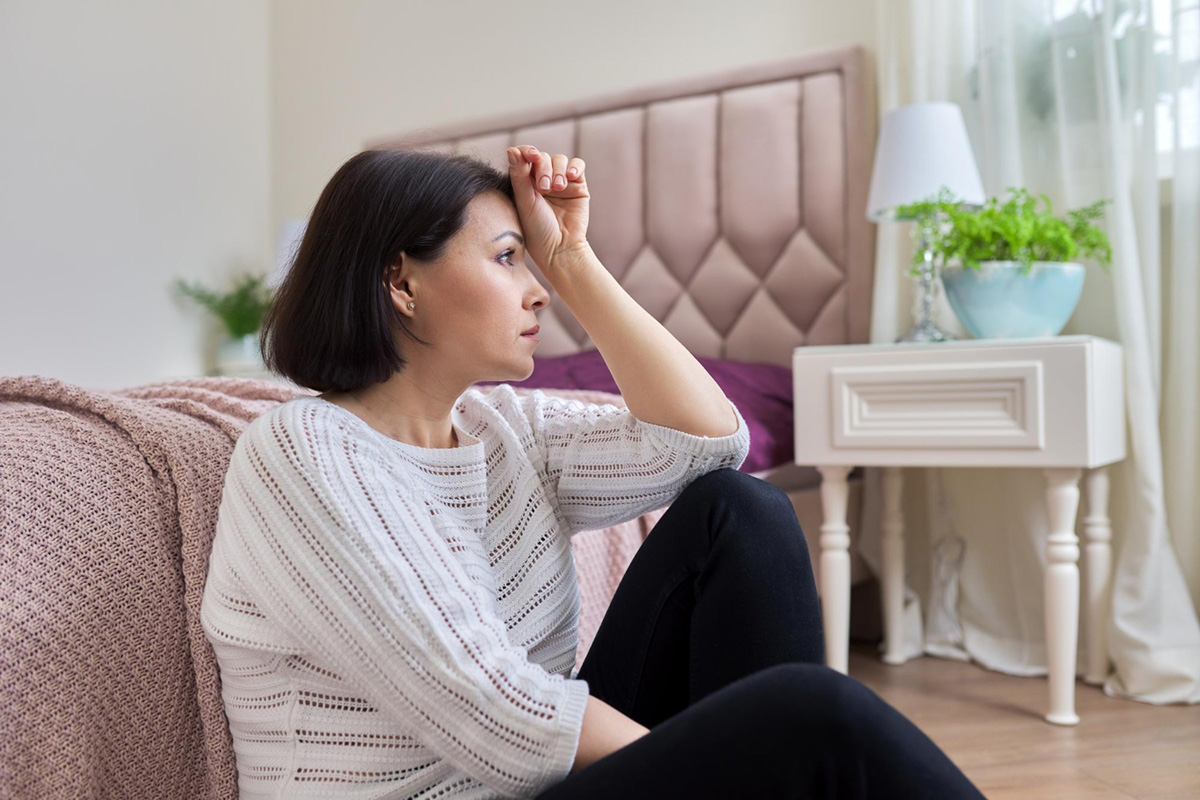 Menopause is an inevitable event in a woman's life that can bring with it its own set of challenges, both physical and emotional. It is important to be aware of the impact of menopause on a woman's health so that she can take the necessary steps to manage her symptoms and maintain optimal health. We'll discuss the various physical and emotional changes women experience during menopause and how counseling can help. Physical Changes During Men...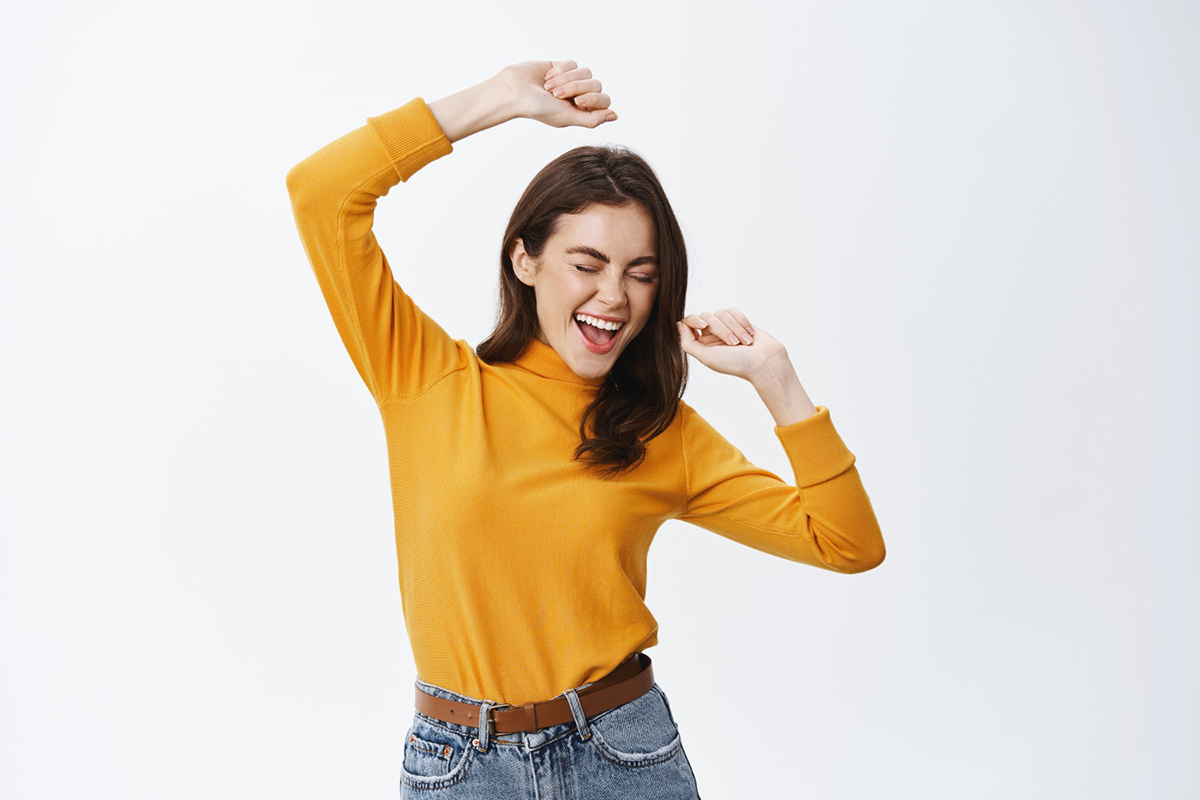 Women today are often caught up in trying to balance their work, family, and social life. It is all too easy to get overwhelmed and start feeling like you can't keep up with all the demands of your life. When this happens, it is important to seek help from a professional counselor who can provide you with a healthier balance in life. The Benefits of Counseling Counseling can be beneficial for many reasons. It provides an opportunity for wom...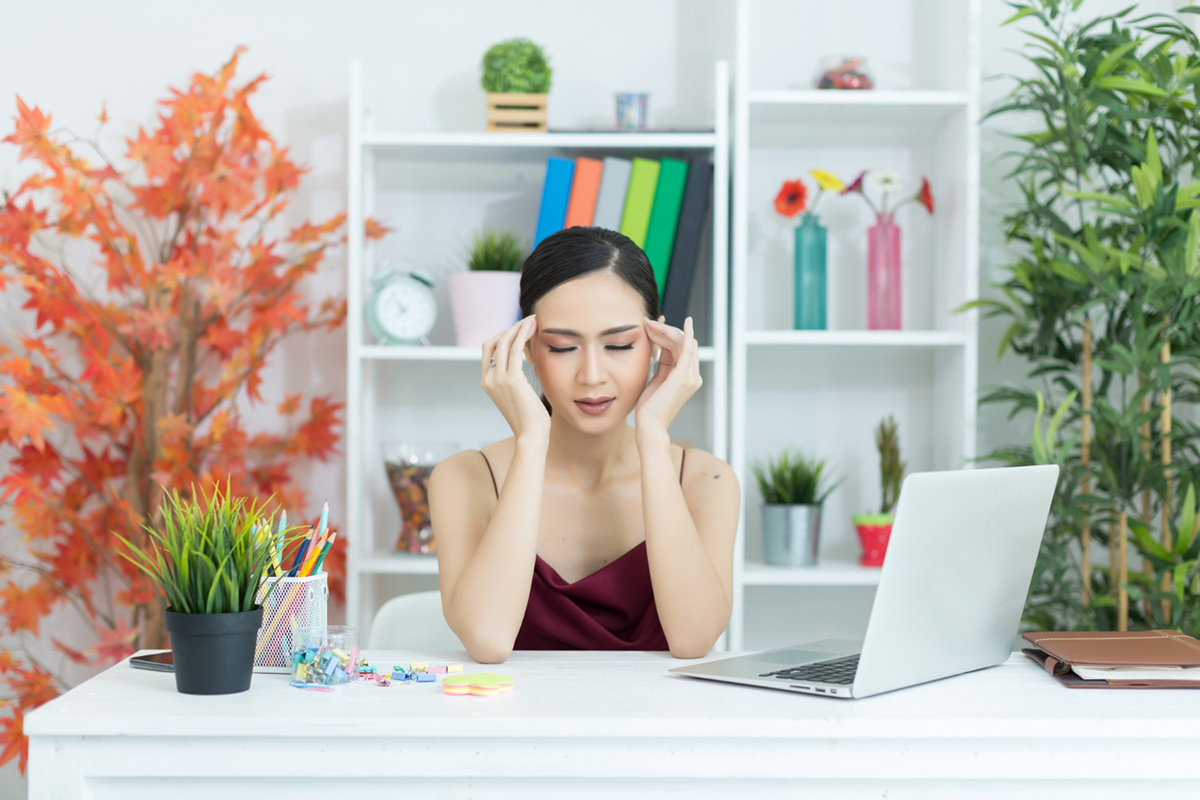 The pressure to be perfect can be overwhelming, and it's something that many women struggle with. This phenomenon is known as "Superwoman Syndrome"; it's the desire to be a successful woman, wife, mother, employee, and friend all at once. It can lead to increased stress levels, anxiety, and depression. Fortunately, counseling in Orlando can help you overcome this syndrome and reach your goals without sacrificing your mental health. ...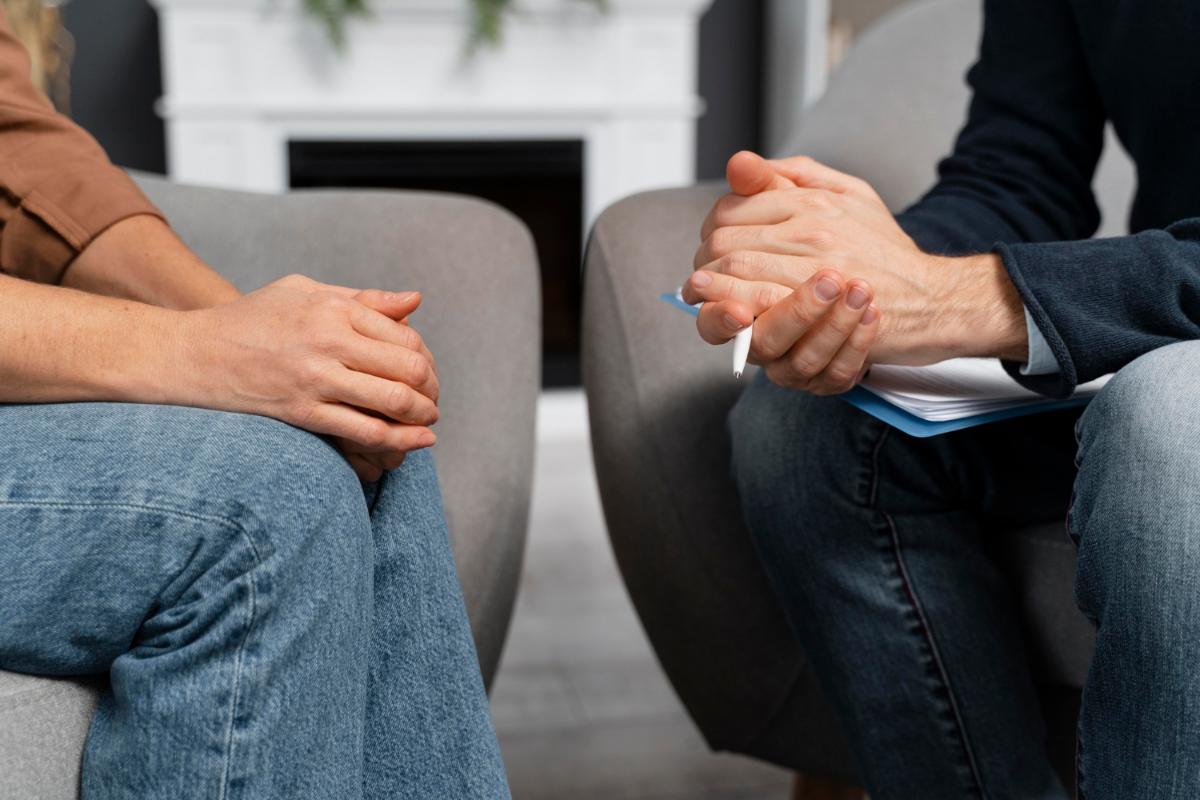 Deciding to start counseling in Orlando can be a difficult decision, but it can lead you down a path to self-discovery and healthy habits. Once you have your first session on the books, you will likely want to get everything in order so you are ready to get started. Preparing for your first therapy session can be both exciting and nerve-racking. It's an opportunity to start working through any emotional or mental health issues you may be experiencing, but it can also be intimidating to op...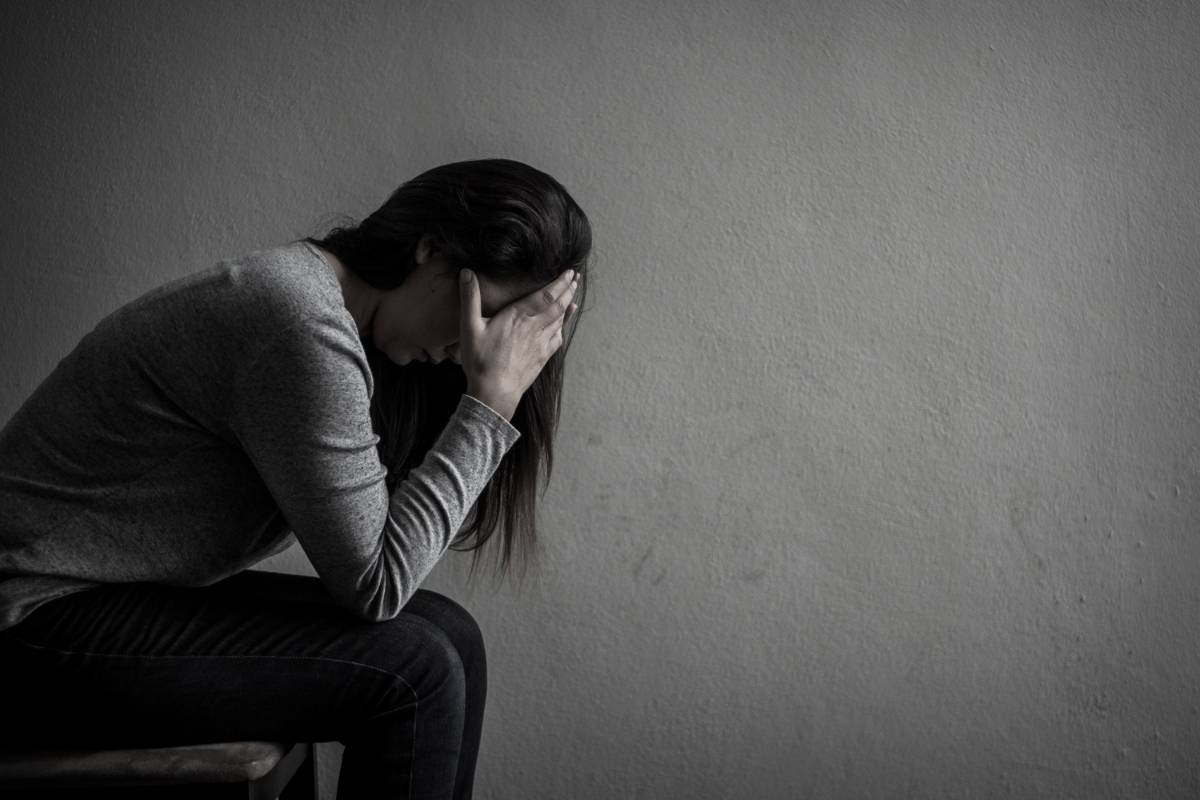 Seasonal depression, also known as seasonal affective disorder, is a form of depression that occurs during the same season each year, usually in the fall and winter months. When you suffer from seasonal depression, you may experience a range of symptoms like low energy, fatigue, sadness, hopelessness, and changes in appetite. This can cause you to lose some of the quality of your life. Many people simply accept this as the winter blues, but they do not need to live this way. These are a few w...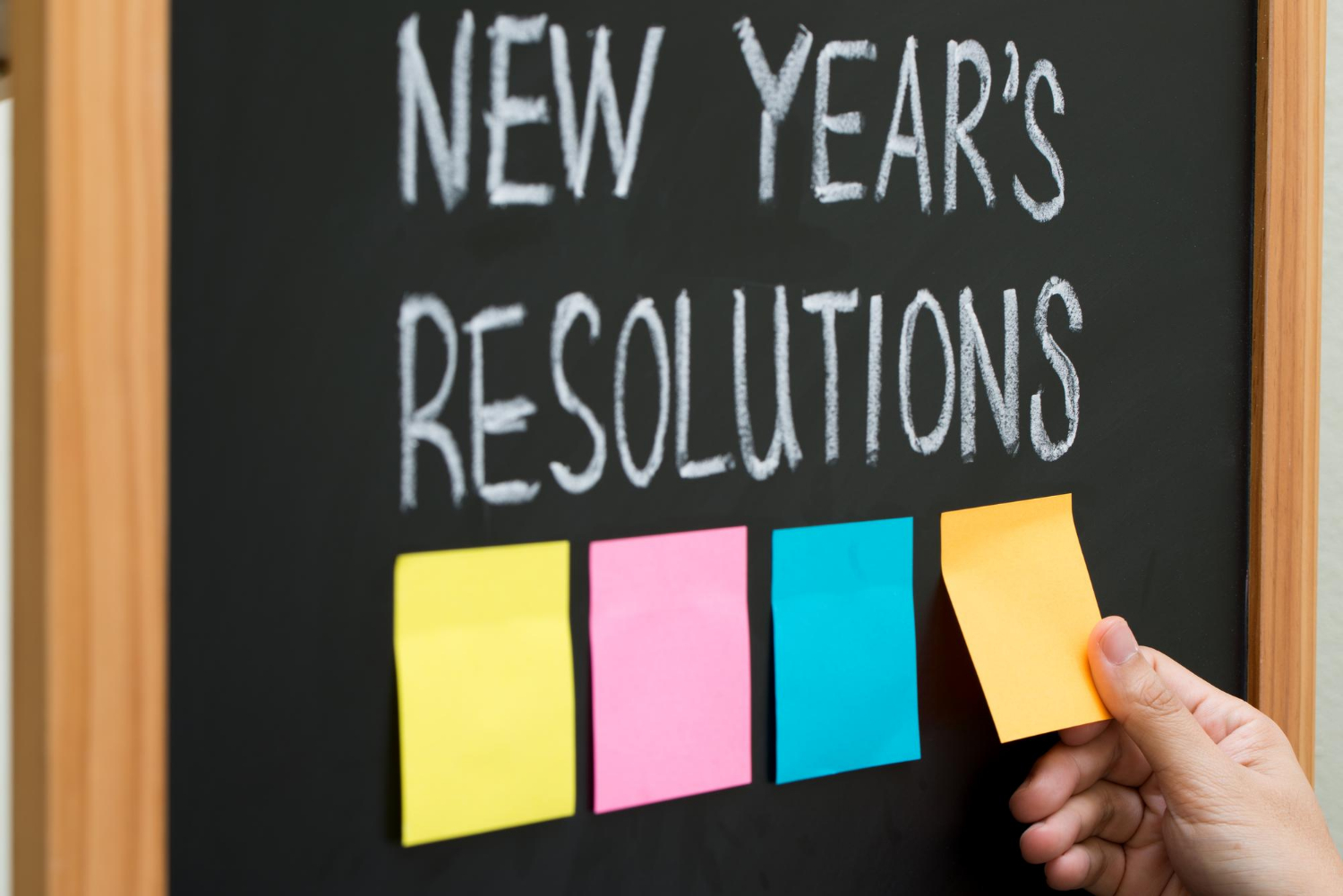 While many people march into the new year with the idea of improving their financial, education, living, or love life standings, you may have simple goals to focus on your own mental well-being. There is no shame in setting resolutions that focus on furthering your education or finding a better career. Honestly, achieving these goals alone can improve your mental wellness greatly, and our counselor in Orlando actually wants everyone to strive for this every day of every year. That being said,...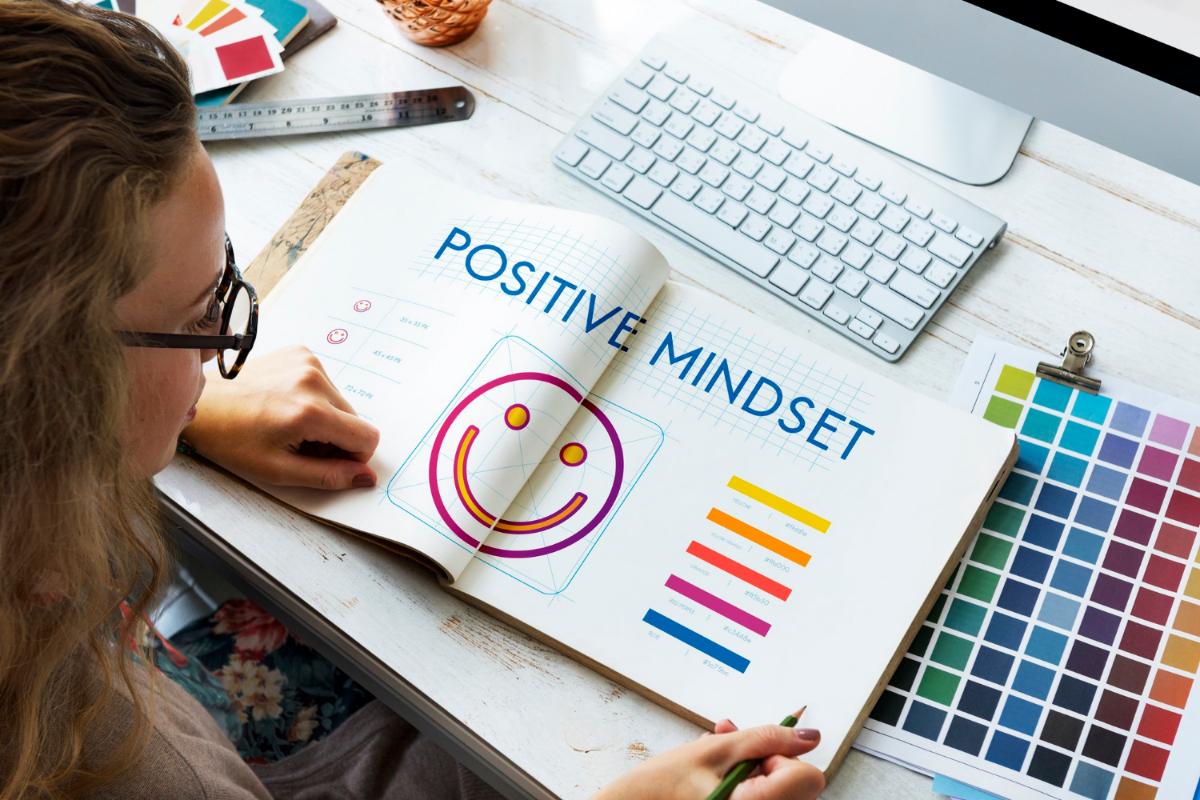 Political drama, societal chaos, worldwide panic, pandemics, wars, and more stress than any generation should have to deal with have run rampant through this past year. Not only have our everyday lives been disrupted, but our mindsets have become warped to accommodate the overwhelming bad luck the human species seems to have recently. However, you don't want that anymore. The world may not be returning back to our old normal anytime soon, but that is no reason why we need to associate an ...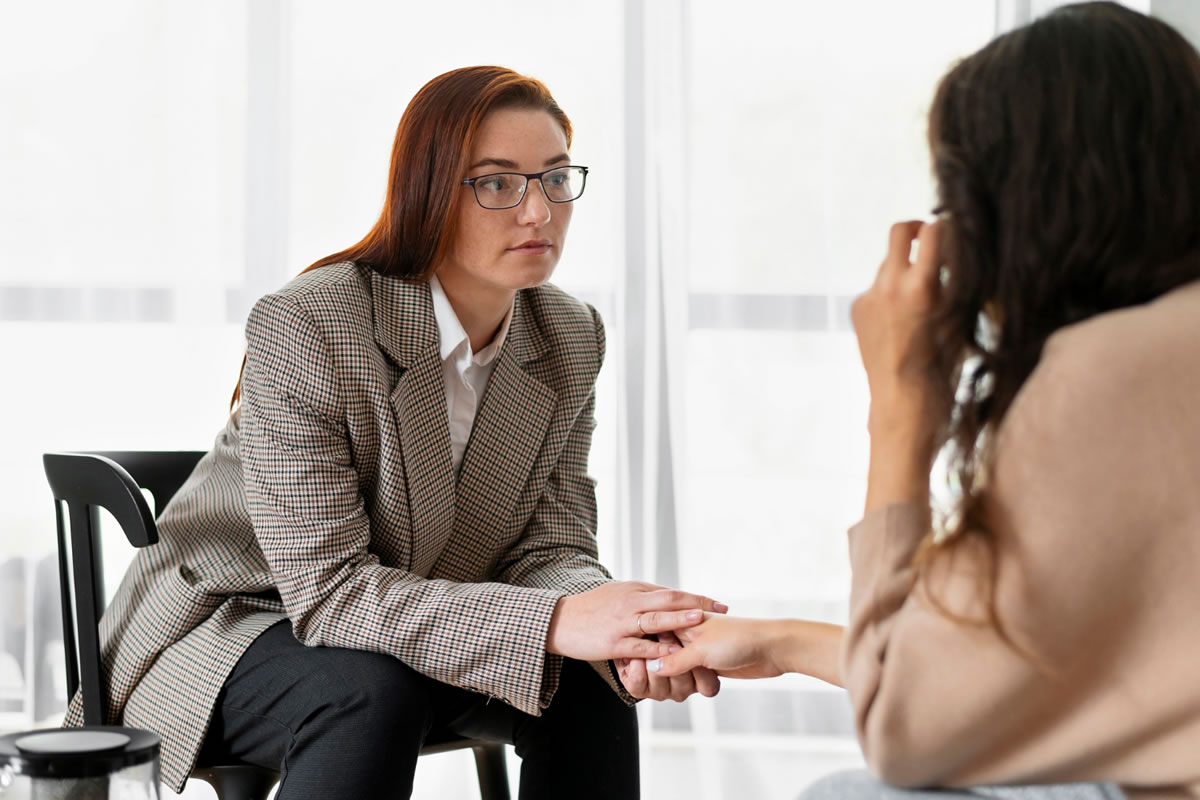 Mental health is as important as physical health. The remedy for mental disorders is therapy. However, many people avoid contacting therapists for several reasons. But that should not be the case. Mental health therapy comes with some immediate effects and benefits. How does therapy work? Well, it is simple. You talk your problems to a professional therapist and they guide you with coping strategies and the process of healing, managing, and coping. There are also many types of thera...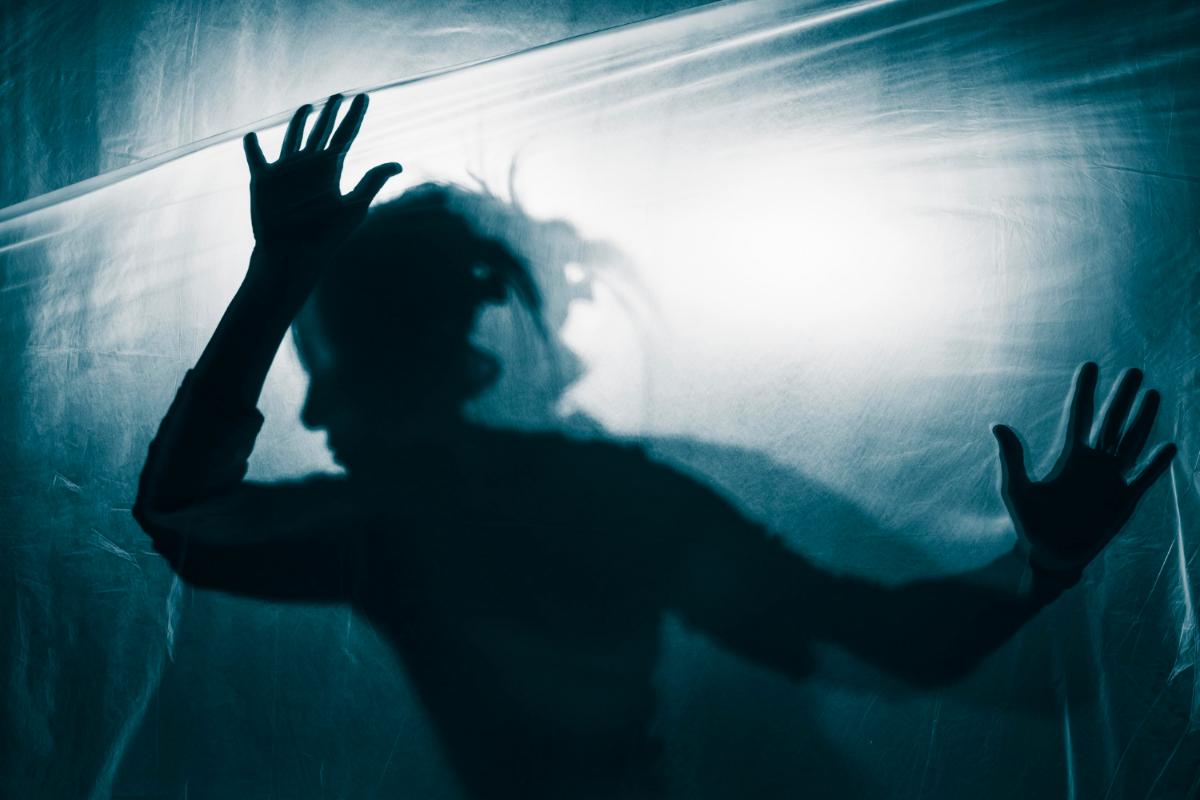 Mood disorders can cause challenges in everyday life, as they are defined by extreme shifts in mood over time. Those who suffer from bipolar disorder experience shifts between episodes of mania and episodes of depression. This push and pull effect can make it difficult to stabilize their emotions or actions, especially if they are in a state of manic, which is a highly elevated mood. As a counselor in Orlando, we treat those suffering from bipolar disorder so they can lead a happy, stable, an...
Our specialists in counseling in Orlando know that grief and loss are difficult to understand. But a loss doesn't always indicate death. Occasionally there's a hole in your life, or something you adore is suddenly gone, yet no one has perished. You've not attended any funerals. No one has delivered a casserole. But something remains different. There's been a noticeable shift; you must uncover a way to endure it and adapt to it. It hurts, and you may move back and forth between...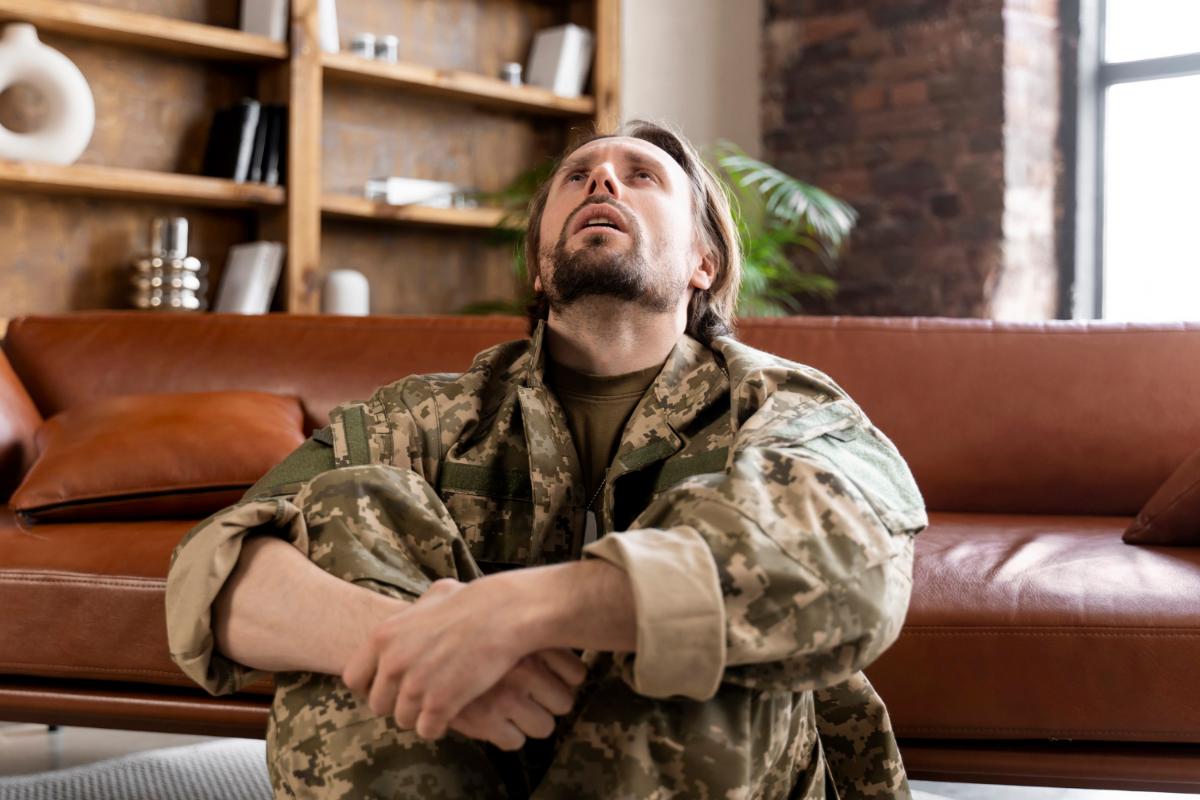 First, it is crucial to recognize that everyone is different, and everybody's experience with PTSD is diverse; thus, everybody's therapy will be a little different. For instance, a counselor in Orlando that helps a retired Vietnam vet cope with decades-old trauma that still plagues him in his dreams may use treatment to be a little different than the therapy of a college student who was sexually assaulted on her college campus a few months ago. What to expect from a trauma ...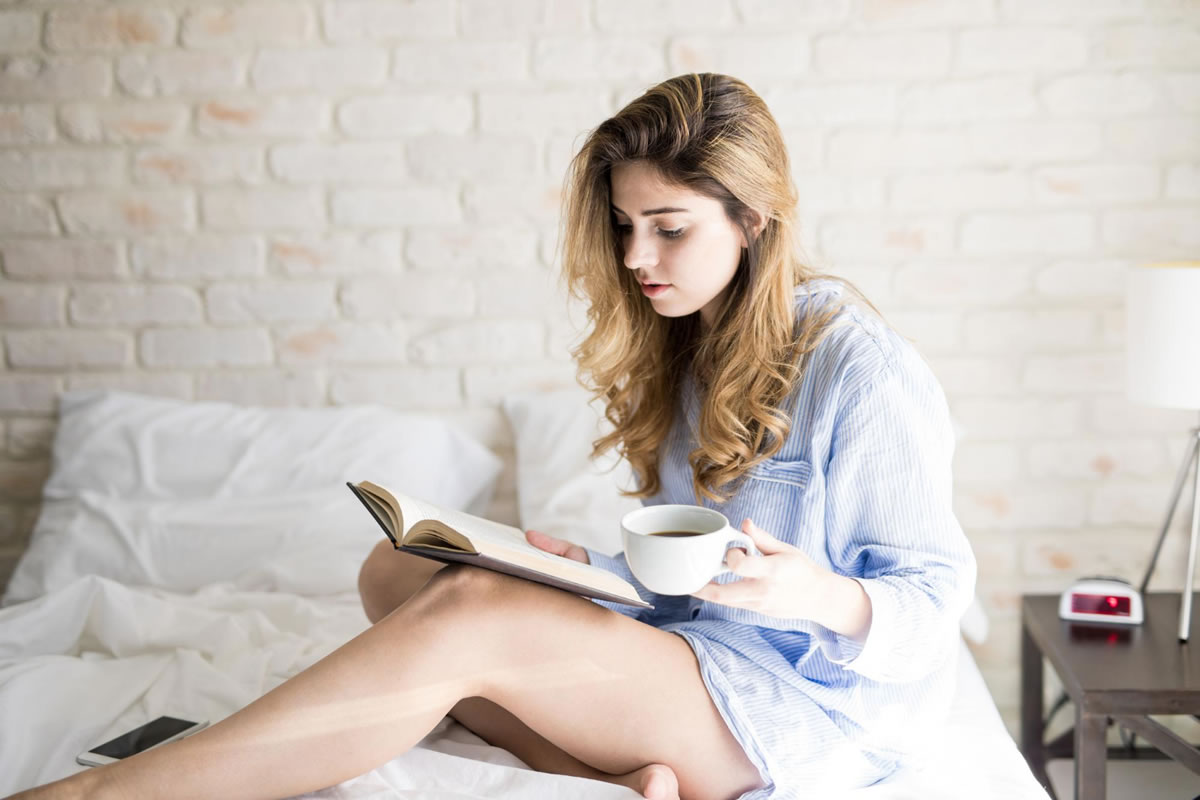 Everyone needs a break from time-to-time. When you are feeling overwhelmed, stressed, tired, or fatigued from everyday life, you just may need a few minutes to take care of yourself. Without prioritizing your own self-care, your mental health can rapidly decline and this can cause you to shut down or simply struggle to perform daily tasks. At counseling in Orlando, you can learn ways to overcome your struggles or challenges with mental health, but everyone can benefit from basic forms of self...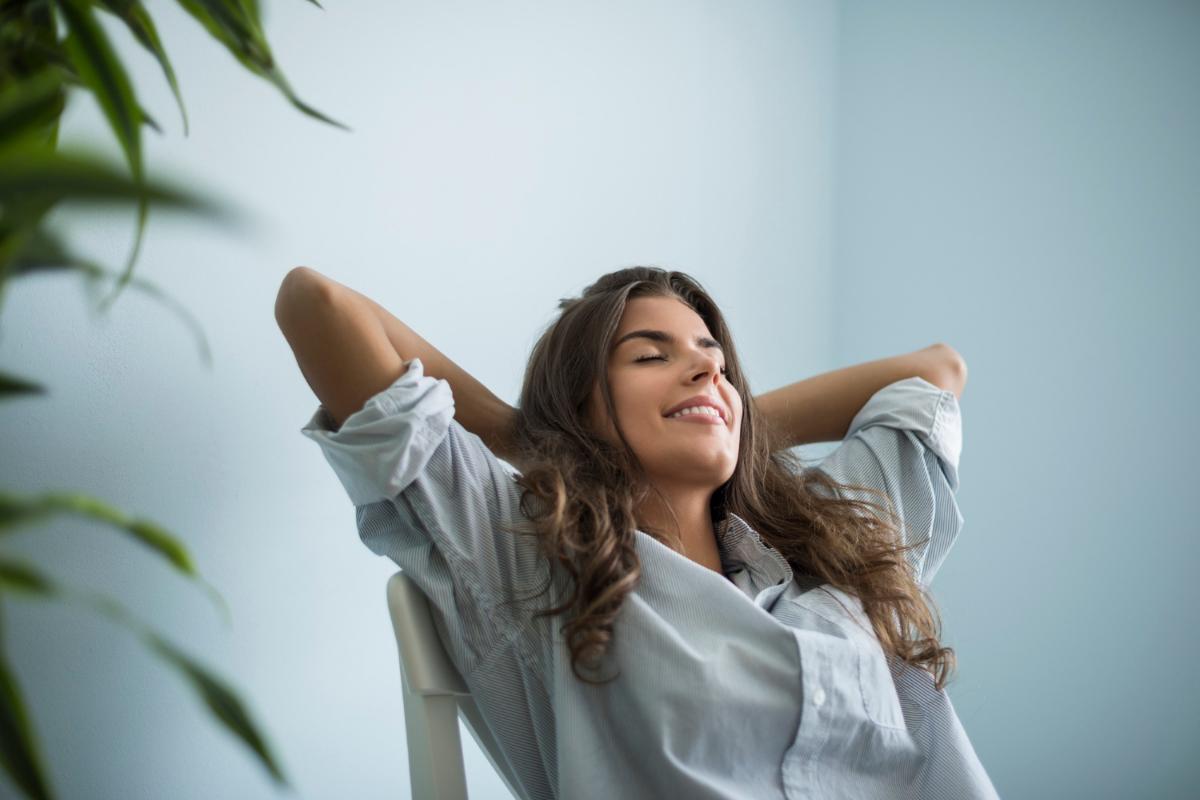 When you are accustomed to living a life with another person – whether you lived with family, your ex, or your friends – you may have a difficult time transitioning to independent living. The perks of living alone can outweigh the cons of sharing your space with others, but it may take you time to realize this. As a counselor in Orlando, we help many individuals work through the challenges that life transitions seem to bring, especially when you are not prepared for these changes ...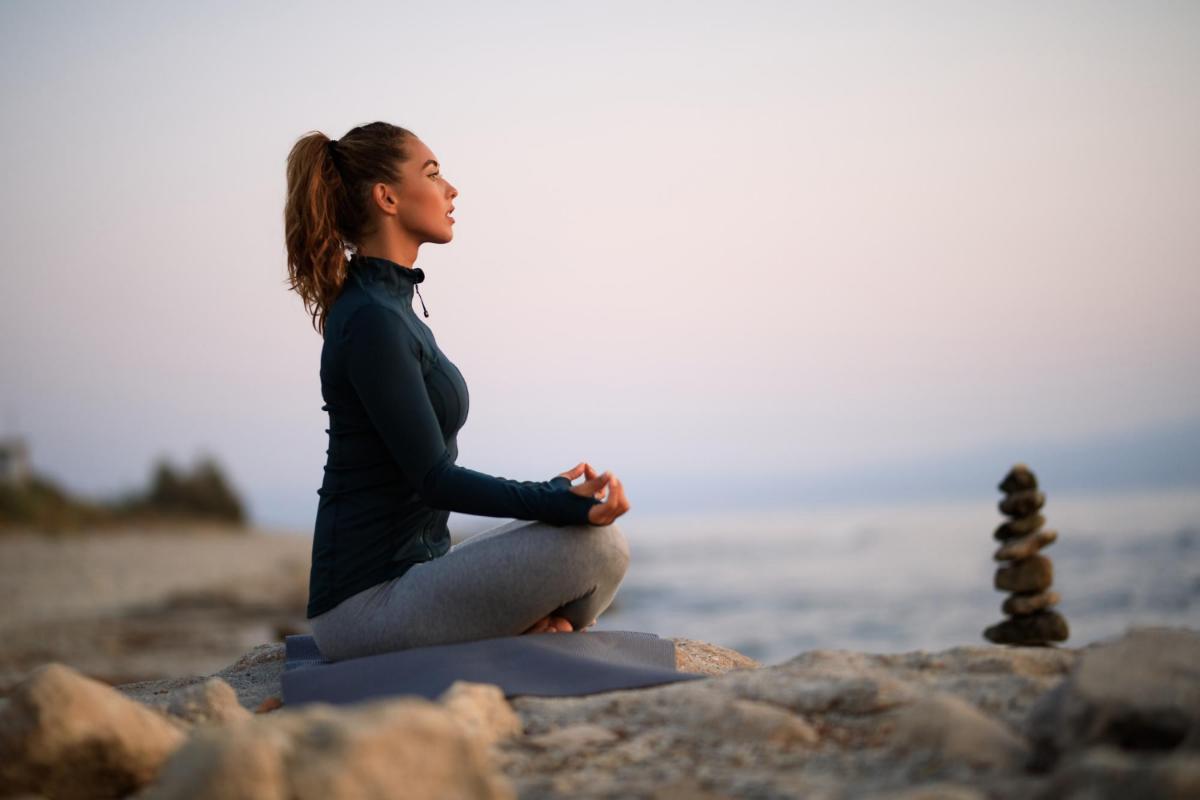 After sustaining a severe physical injury, most individuals don't consider this type of accident's cognitive and emotional ramifications. Getting to a clinic and receiving prompt medical care is the immediate focus, followed by follow-up care and physical healing. But how does a severe injury impact your mental health? Our experts on counseling in Orlando want you to remember that it isn't always easy if you're searching for assistance recovering from an injury. You ...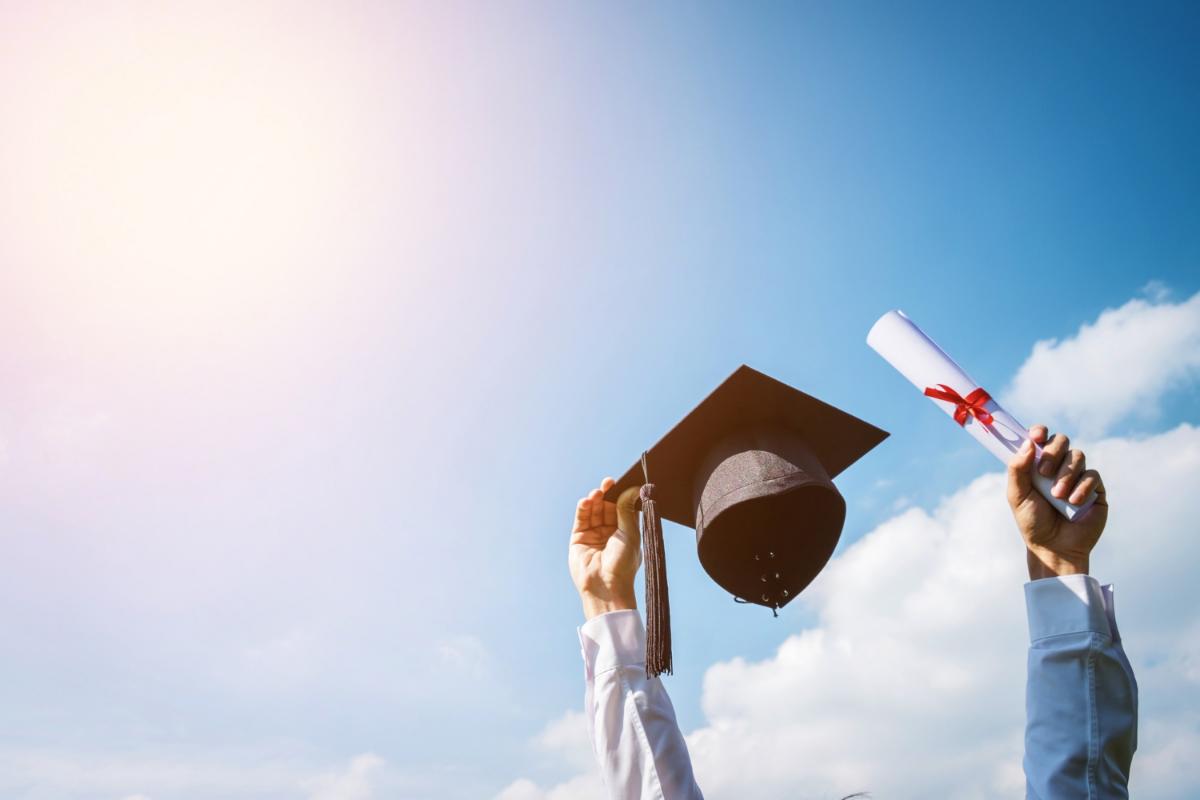 You were finally sorting the college thing out. You learned your way around campus and made a group of close-knit friends with whom you may stay in touch for the rest of your life. The classes were more interesting in the last couple of years, and that final internship was life-changing. There is no obvious path on where to go when you transition from college to work. However, talking with a therapist for college students early on can help you develop a plan. Finally, you've ach...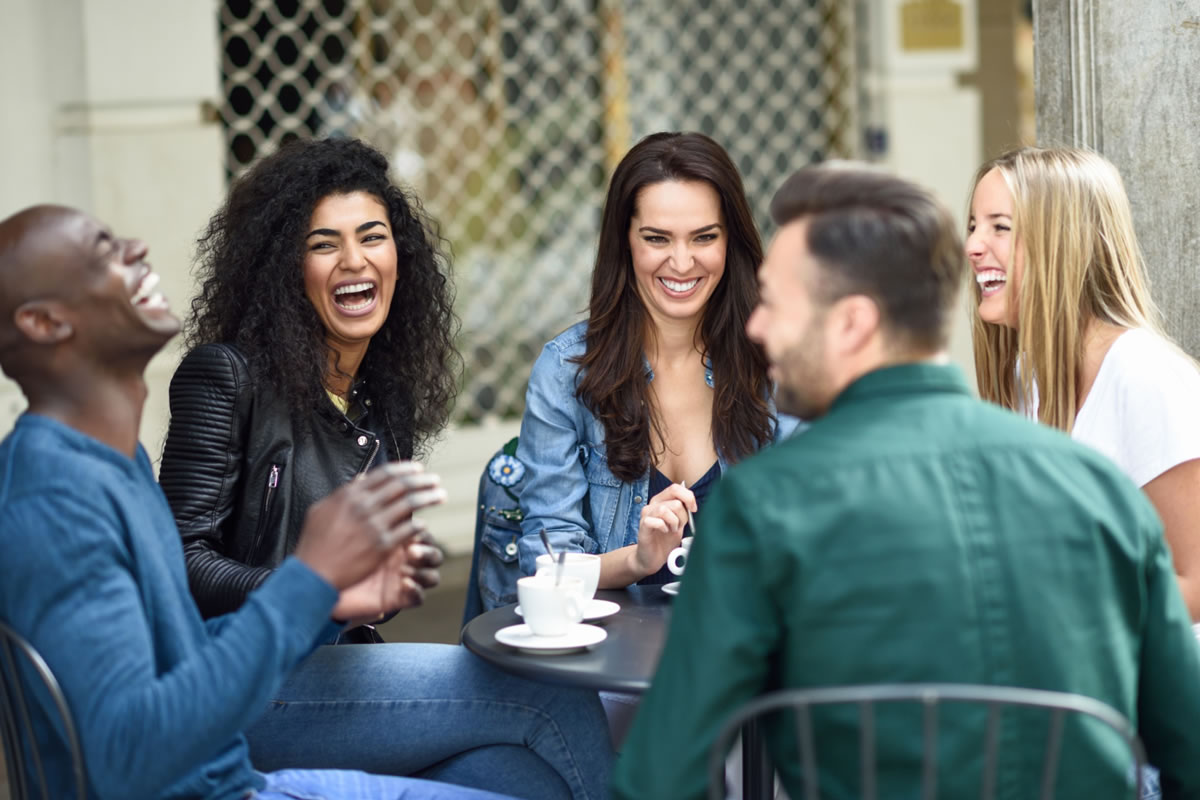 We all make mistakes and regret decisions we have made in our pasts. This may include fights with good friends, lies we've told, or just poor decisions we have made. When you carry these negative experiences through life, you may always struggle to overcome them despite how much you want to move on and finally be that nicer, better person. As a counselor in Orlando, we offer support and guidance to help you be the best version of yourself. When you want to be a kinder, better human, you...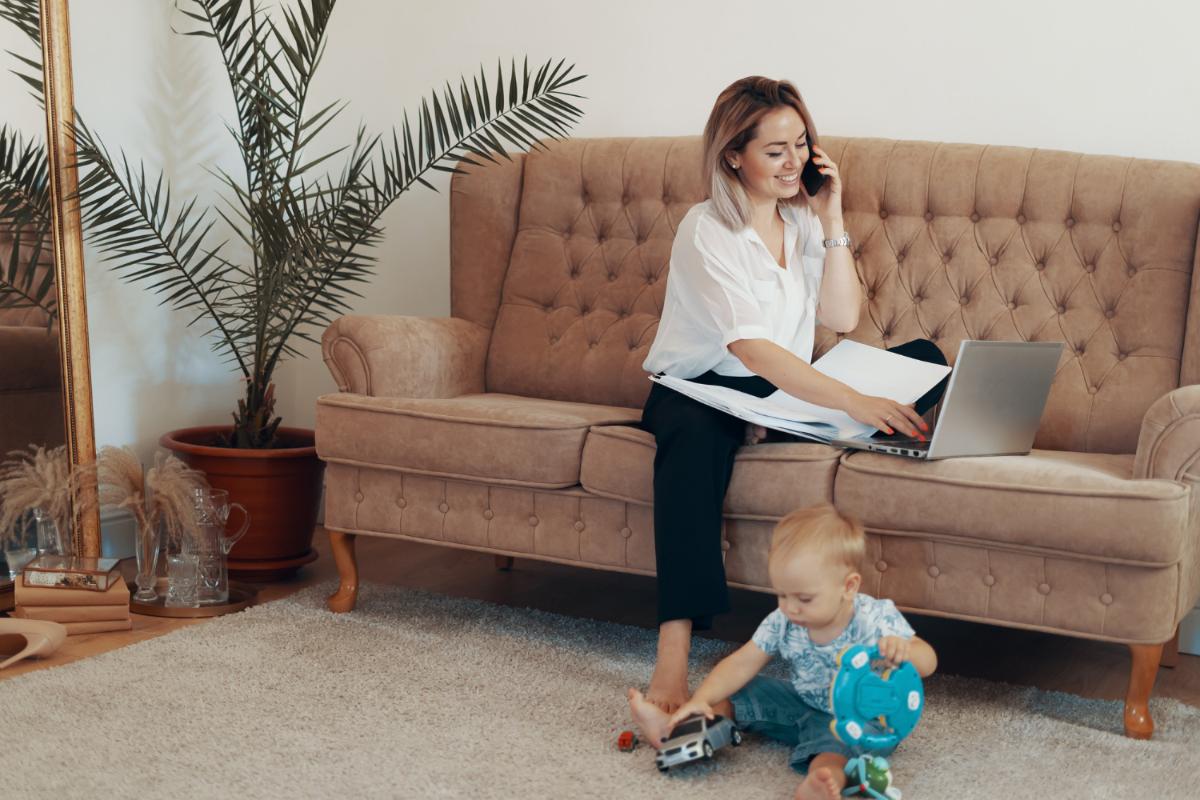 Are you overwhelmed by the struggles of single parenting? Do you battle anxiety and chronic stress that is triggered by the constant to-do lists of parenting? When you are raising babies on your own, you likely have little time to truly stop and smell the roses. Because of the responsibilities on your plate, you may struggle to take care of your mental health. However, it is important that you fill up your cup first and foremost. These are a few tips to reduce the stress of single parenting....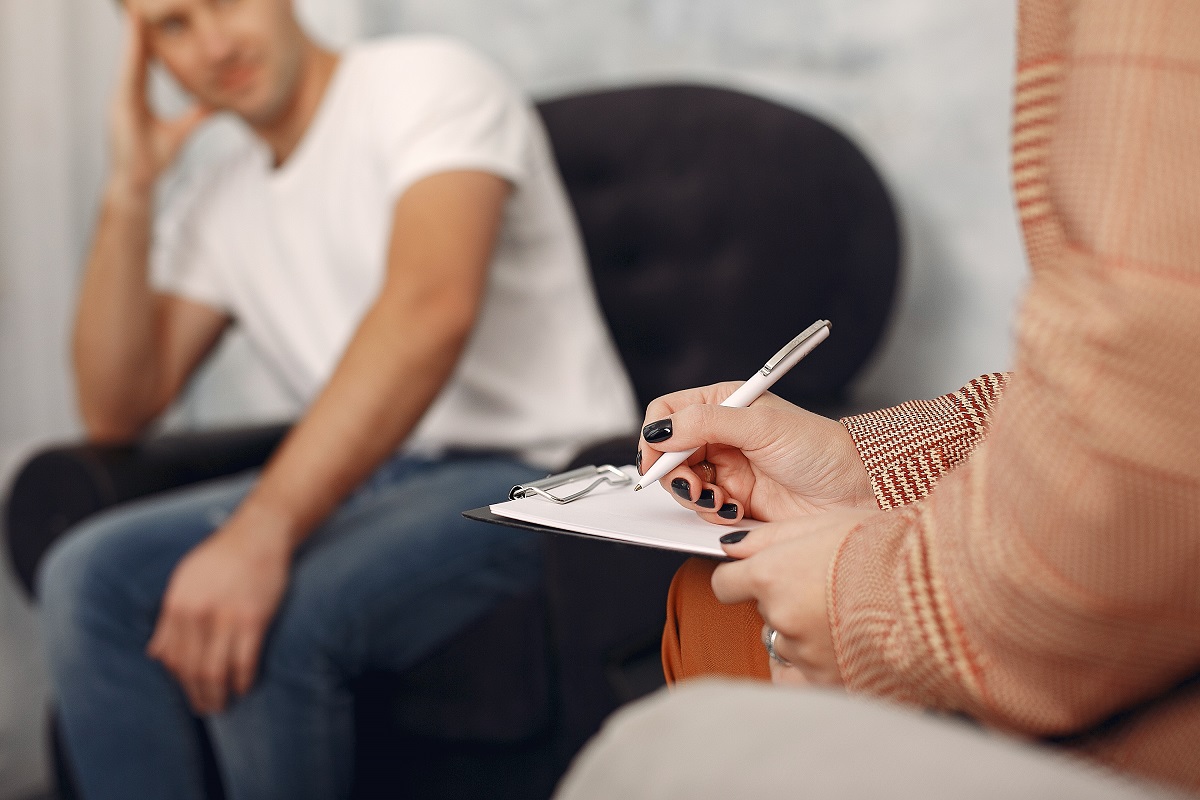 Going to counseling is nothing to be embarrassed about. Luckily, the stigma attached to seeking support for mental health problems is hardly an issue in our world. Still, many people think that their life has to be spun upside down or feel awful to pursue the advantages of counseling. Sadly, this results in many individuals who could profit from speaking to a professional not obtaining the assistance and support they require with their issues. Most individuals wait too long to pursu...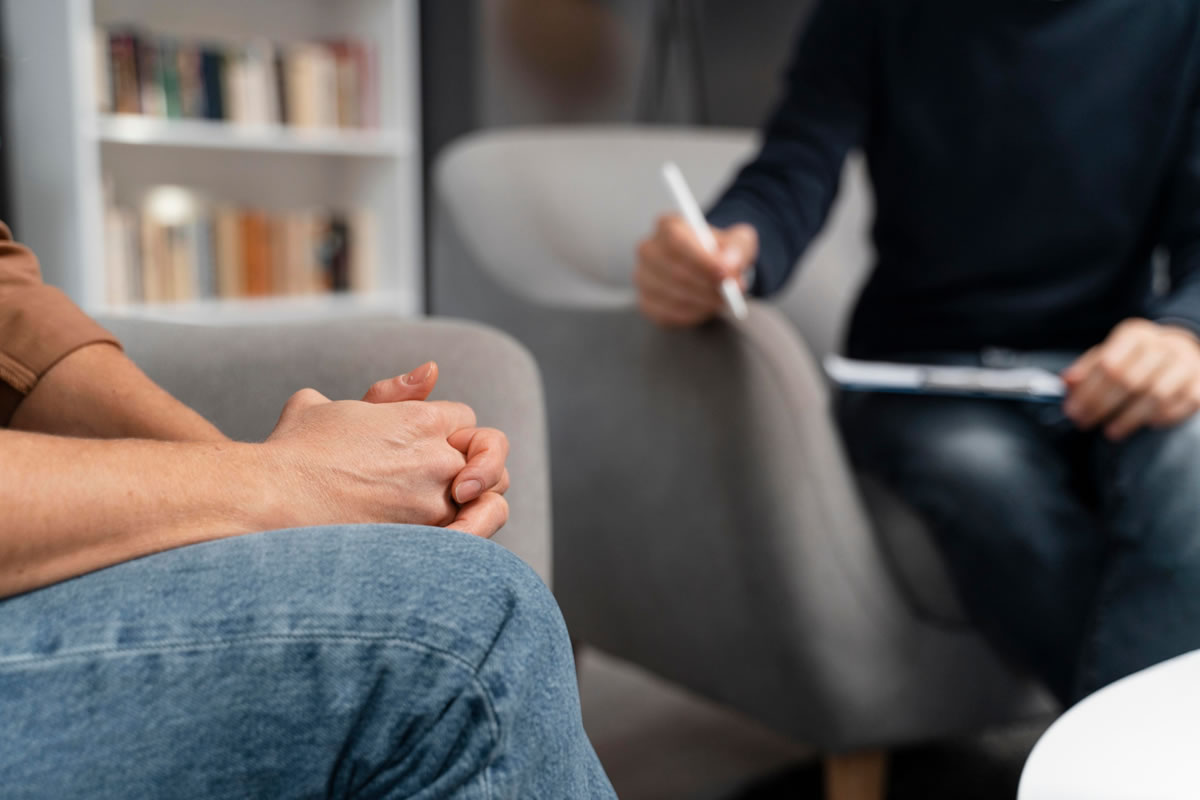 Individual counseling is devised to give a person a chance for evolution and reinforcement when struggling with problems in their life. Individual counseling in Orlando helps an individual handle numerous difficult life circumstances like substance misuse, stress, despair, relationship issues, family problems, sorrow, rage, trauma, etc. Individual counseling presents an intimate, secure space for a patient to work alongside a professional to cope with and overpower some of life's most cri...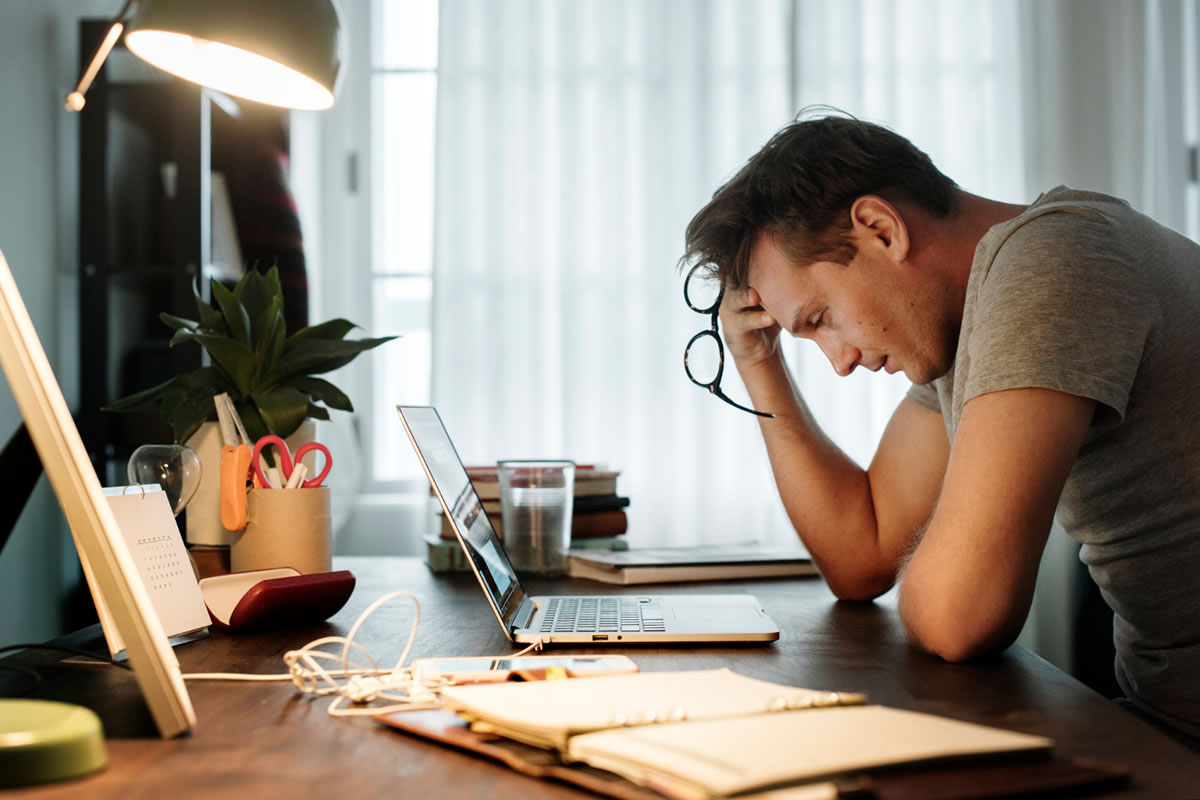 A mixture of two distinct elements causes stress. The first element is the stressor or the circumstance that activates someone's physical and emotional responses. For instance, a stressor may be an economic issue, family disruption, or a crisis that occurs in the workplace. The second element of stress is the stress response. The stress response is your body and mind's innate reaction to a st...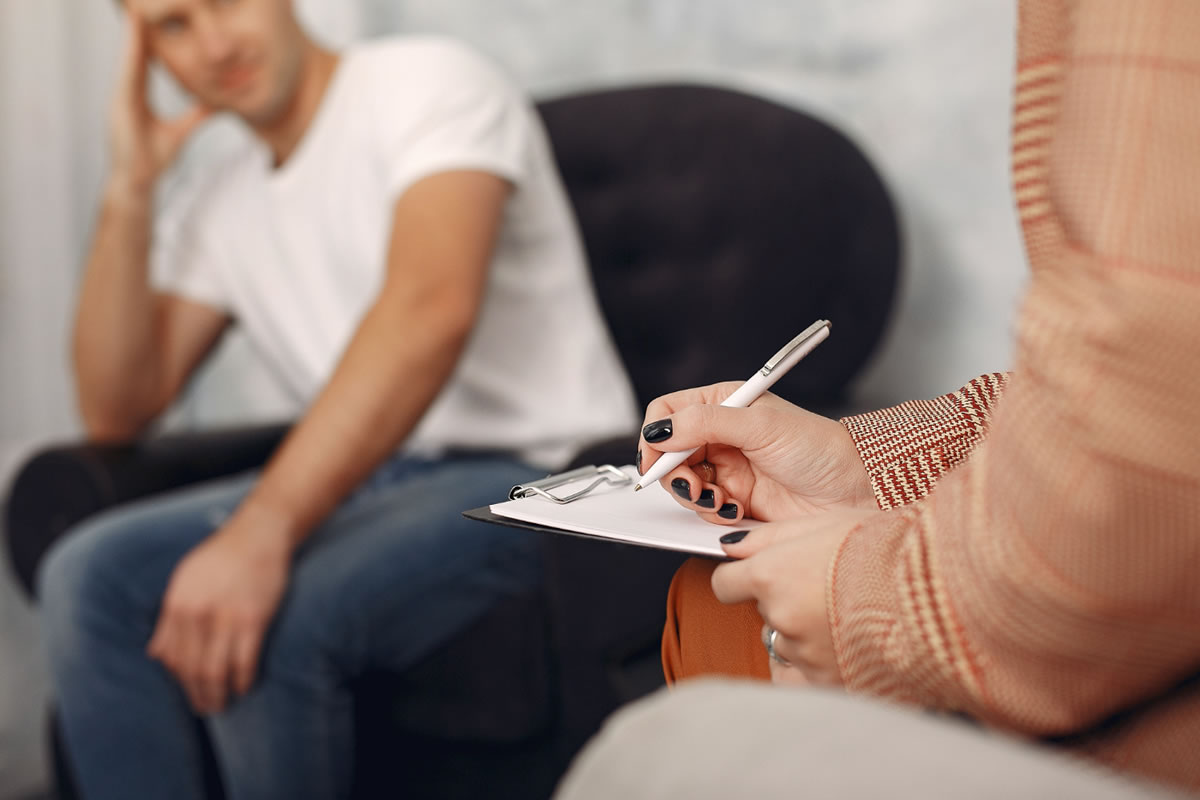 Everyone has moments when life does not appear to go as planned. Usually, days like this pass, or we find comfort in conversing with a spouse or close confidante, examining the issues, exploring potential solutions, and obtaining some external direction on what we can do to address the problems that emerge. Why you need a counselor There are moments when the problems or concerns we face do not simply go away by themselves or cannot be readily solved, even with the suppor...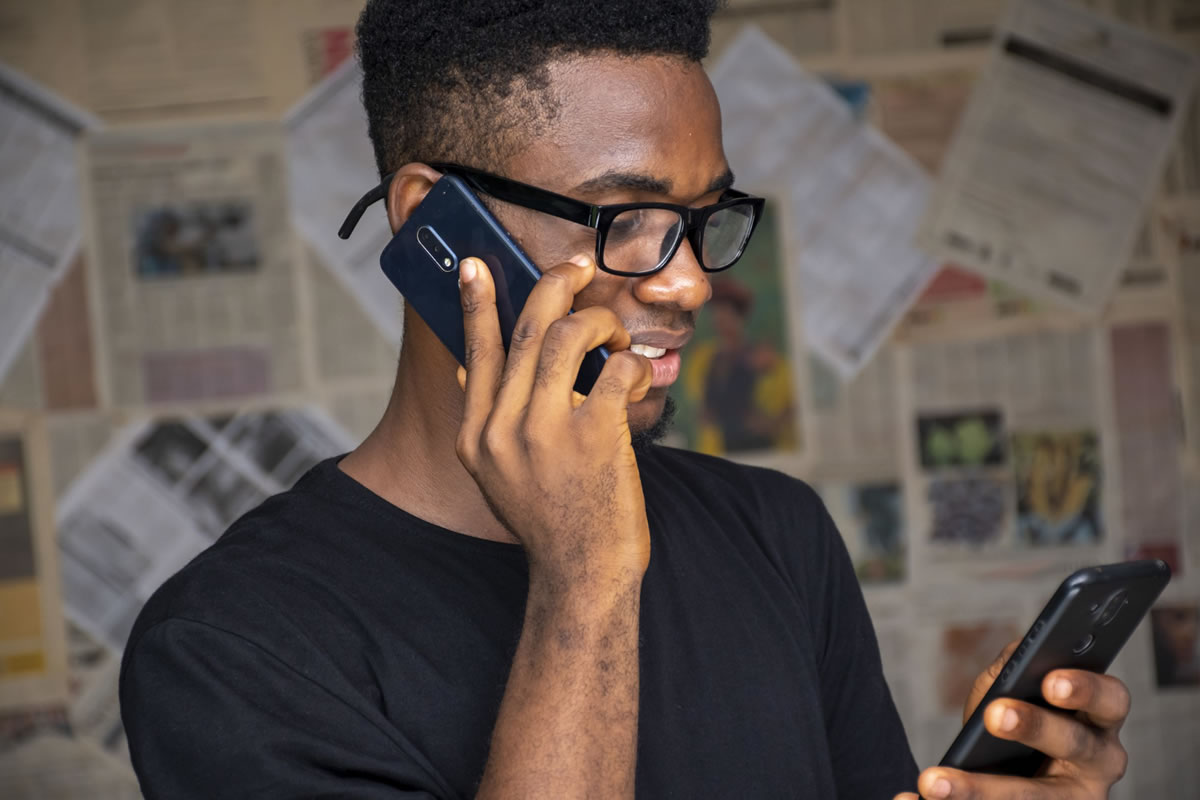 Like in any relationship, it is common for clients to have feelings of disappointment toward their counselor during the therapeutic process. Sharing these feelings with your provider directly can strengthen your bond, help them change their approach, and help you understand reactions to negative emotions in personal relationships. While talking to your provider about things that aren't working is always a significant first step, if you find that you do not feel a connection with...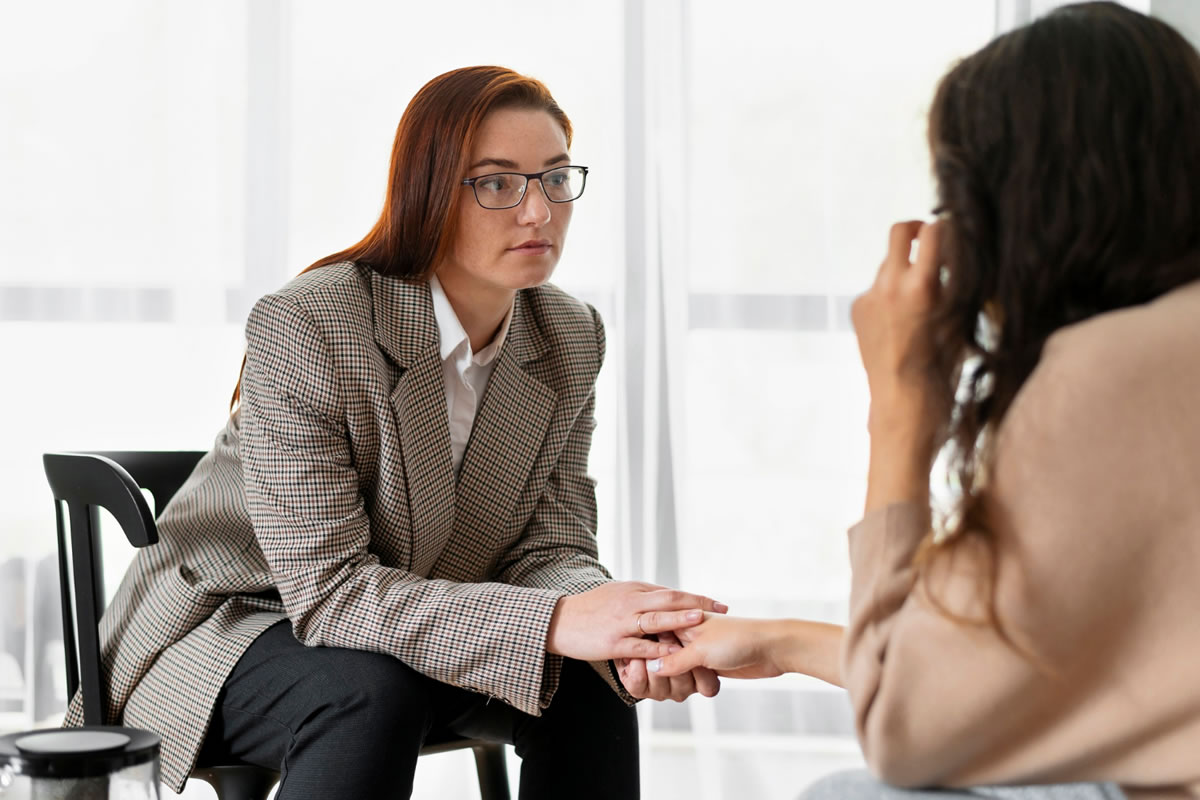 People have varied emotions after their first visit to a counselor in Orlando. Some are excited about the process and can't wait for their next session, and others may be emotionally drained and anxious about whether counseling is really right for them. It is perfectly normal to feel a wide range of emotions throughout counseling, and the first session, in particular, can be emotionally unpredictable. Here are some tips for coping with the highs and lows you may experience following you...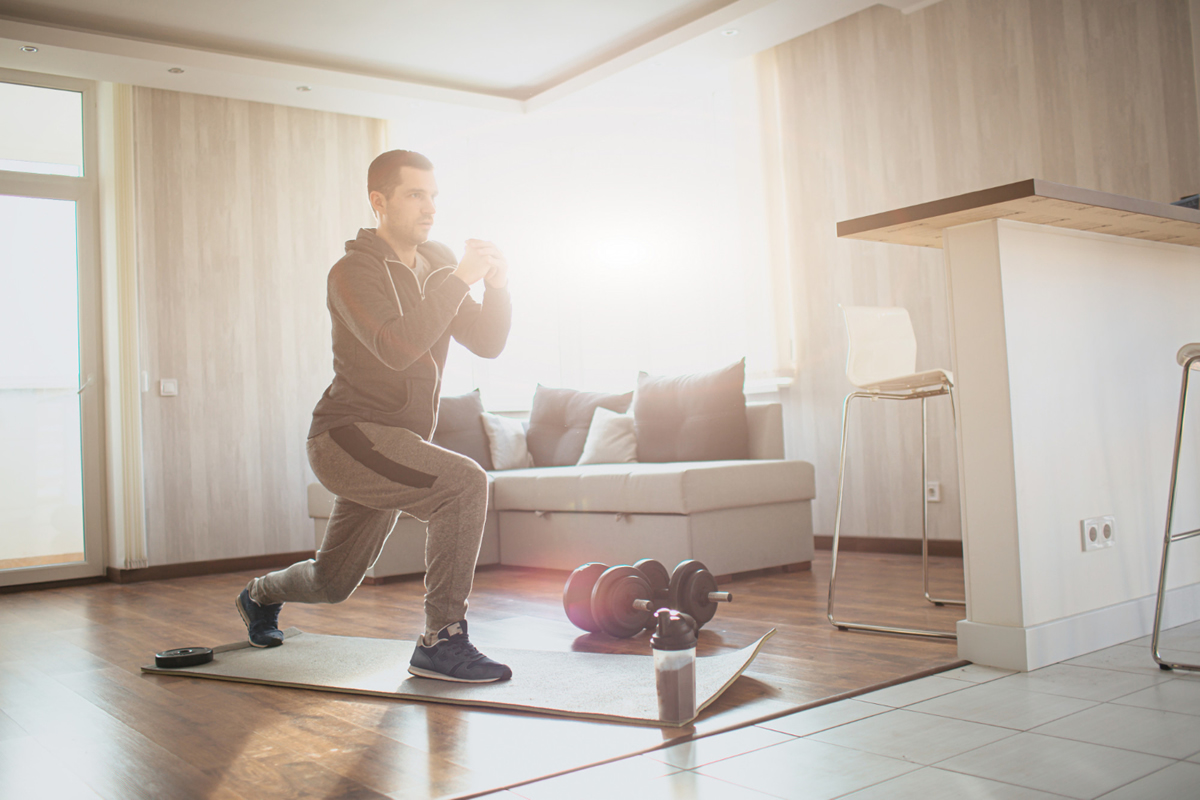 Most people experience depression at some point in their life. People with depression can find ways to control their lives and manage their treatment even beyond pharmaceutical drugs. You can alleviate many of your symptoms and boost your mood through various lifestyle changes. It is essential to minimize your stress during bouts of depression. Our experts on counseling in Orlando offer the following ways to cope with depression symptoms, boost your self-esteem, alleviate stress, and promote ...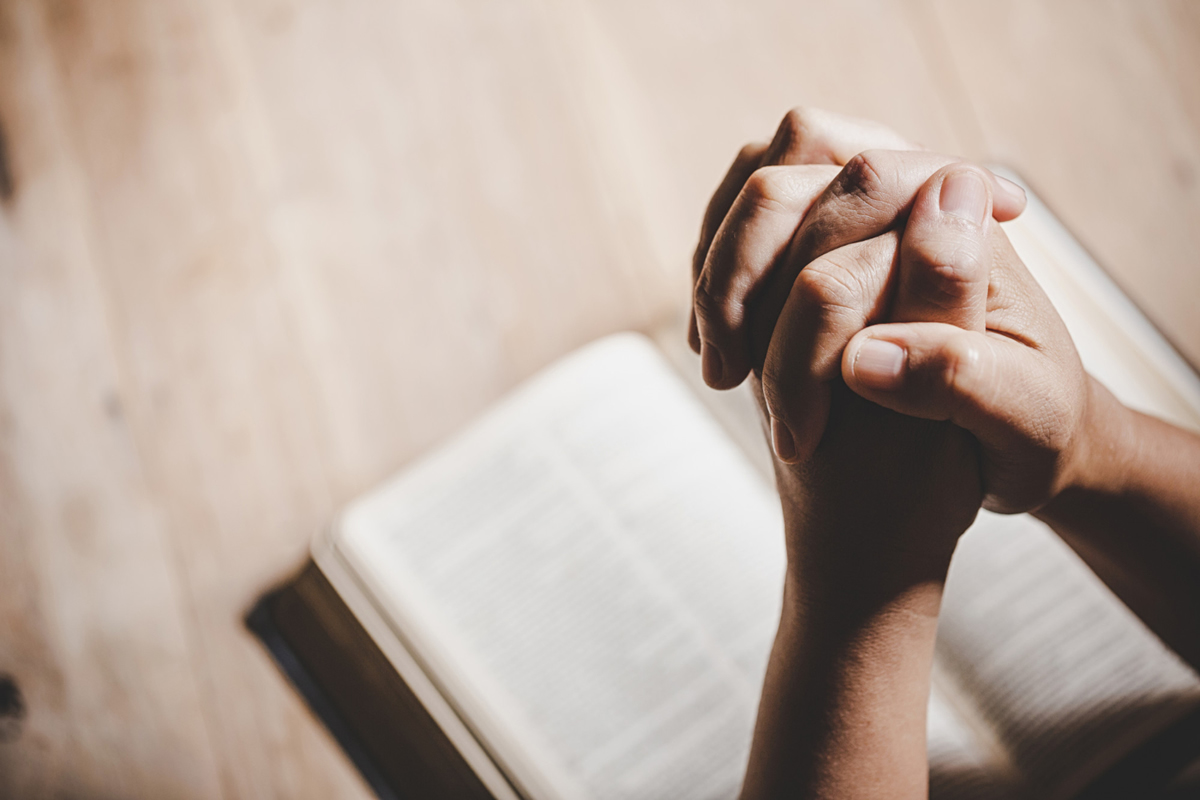 There is no right or wrong way of grieving, no matter the loss you have experienced. Unfortunately, many people want to retreat into their shells and withdraw from the outside world due to the pain they experience from grief. But healing from loss requires face-to-face support from others in most cases. Even when you do not usually feel comfortable discussing your emotions and feelings, expressing your feelings is critical when dealing with grief. You do not have to discuss the loss...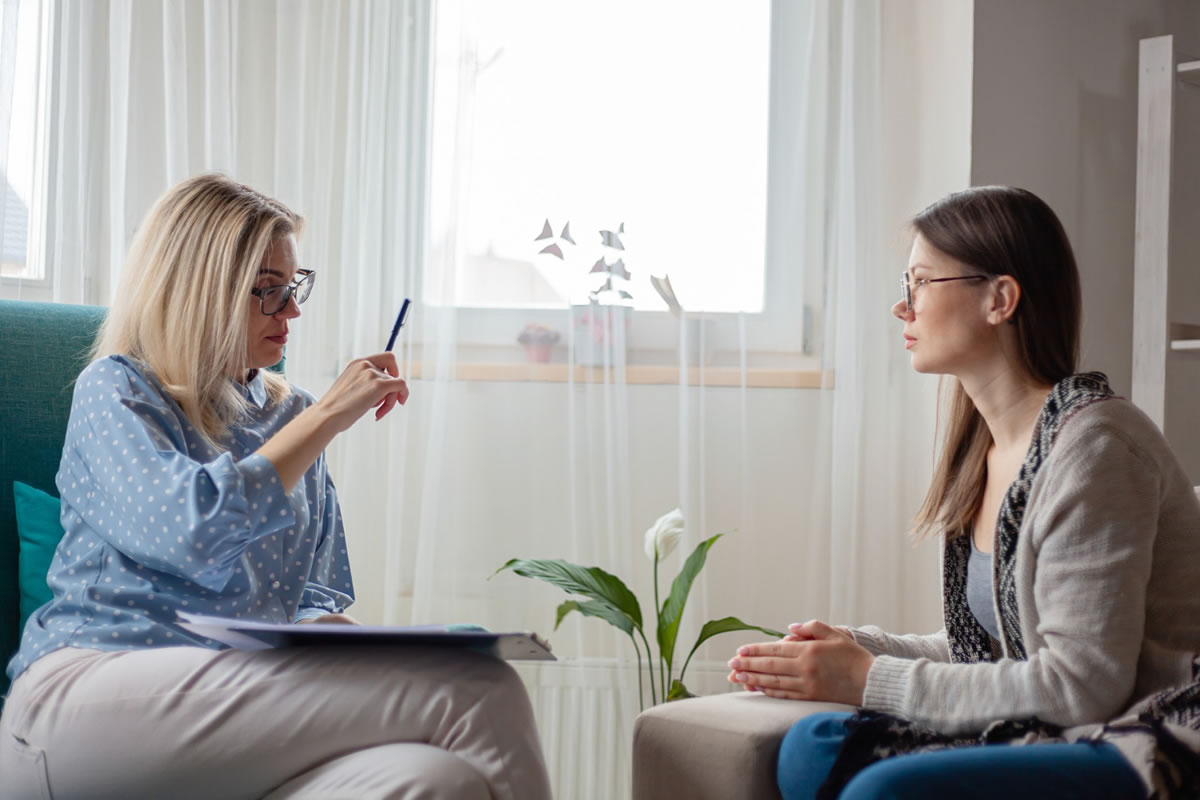 Therapy acts as an effective treatment for various emotional and mental problems. The act of talking about your feelings and thoughts with a supportive person can often make things better. It can be quite healing to talk about what's weighing on your mind or voice your worries. Everyone appreciates being listened to and knowing that another person cares and wants to help them. While talking to your family and close friends about your problems can be helpful, there are times that we requir...
It is not uncommon to feel anxiety before your first therapy session. Deciding to seek the help of a therapist is a massive step towards mental health improvement. It signifies that you are ready to make meaningful choices towards improving your situation. While attending therapy benefits your mental health, you don't have to be completely comfortable with the process. The first time seeing a therapist can initiate anxiety towards attending therapy, especially when you don't have prio...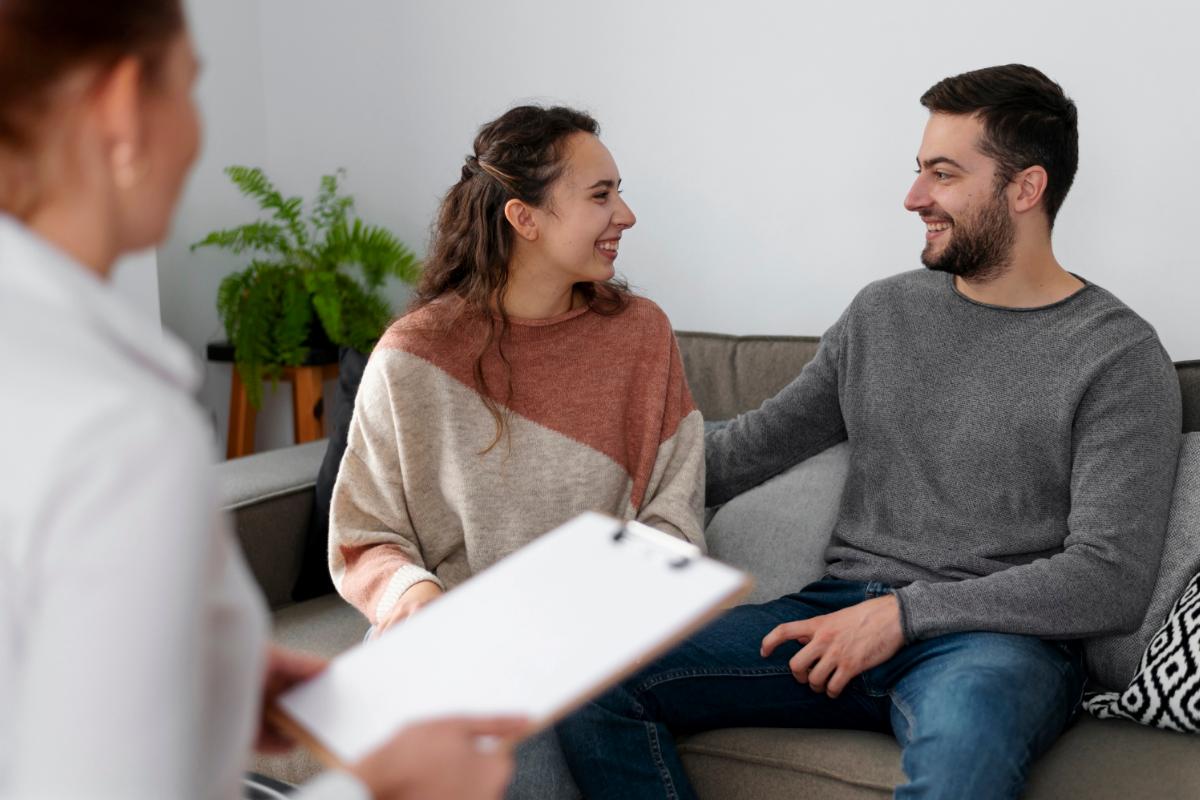 It can be challenging to see someone you love struggling with mental health issues, especially when you are sure they could benefit from seeking professional help. It can be tricky to approach someone and encourage them to go to therapy. You may annoy them or turn them completely against the idea of therapy if you handle the situation in the wrong way. However, you can have this conversation effectively. Experts offer these steps for talking to a friend or loved one about how they could benef...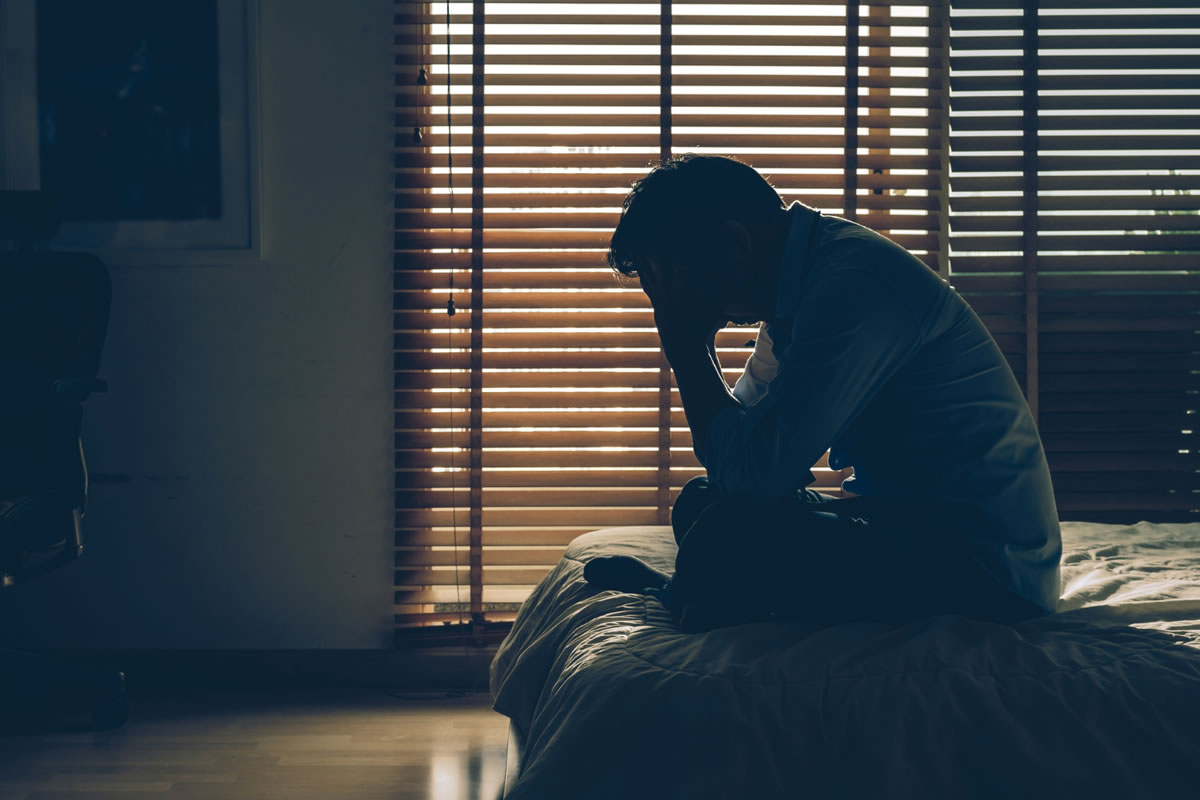 Most people in our country will experience a traumatic event at some point in their lifetime. However, most individuals do not address their trauma correctly. Troublesome mental health issues can develop if a person does not seek effective trauma therapy services after they experience a traumatic event. At times, people pretend that everything is fine and that the trauma they experienced has not affected their life. This, however, is not a healthy reaction. You can address any traumatic event...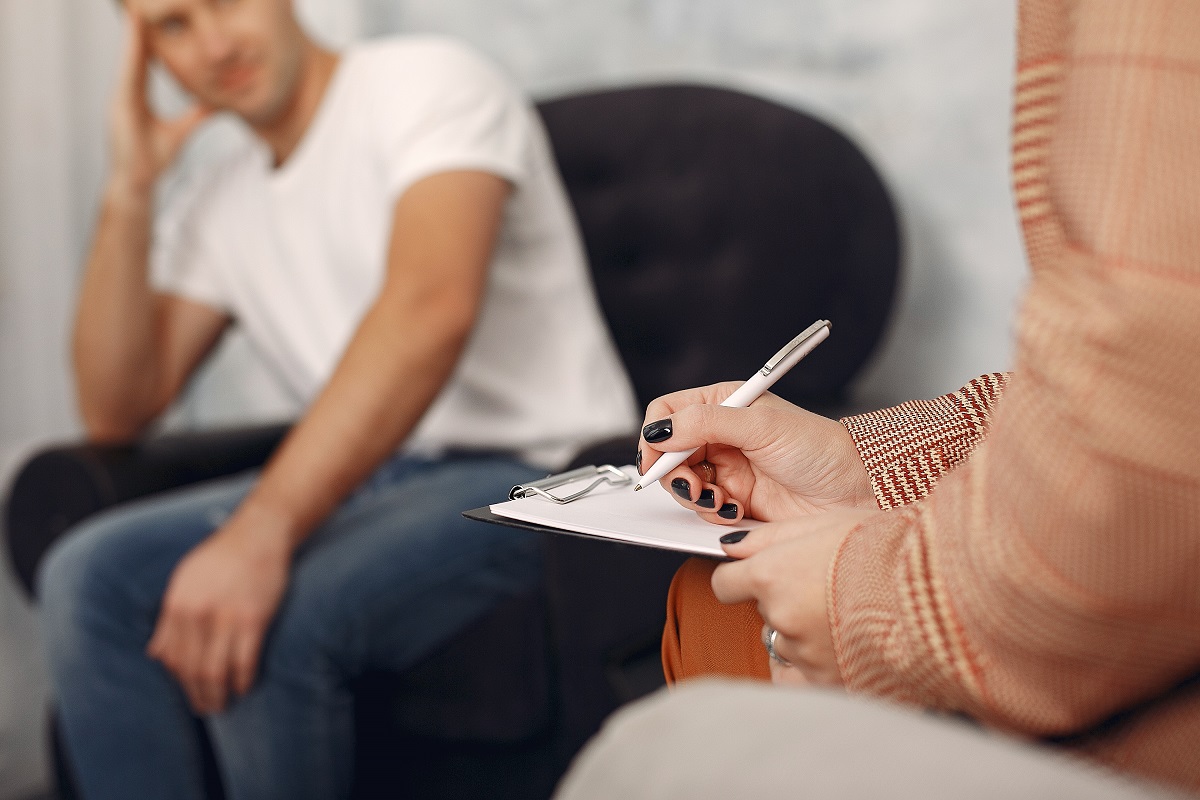 Life can be difficult, and hardships are unavoidable. However, everyone can use extra support when times get tough. Counselors can help shed light on dark situations to help you become a better you. Whether you are dealing with relationship issues, anxiety, depression, self-esteem problems, or just needing extra direction in life, a professional counselor can help. Our experts offer these benefits to counseling: Self-discovery and self-exploration You can gain a deeper u...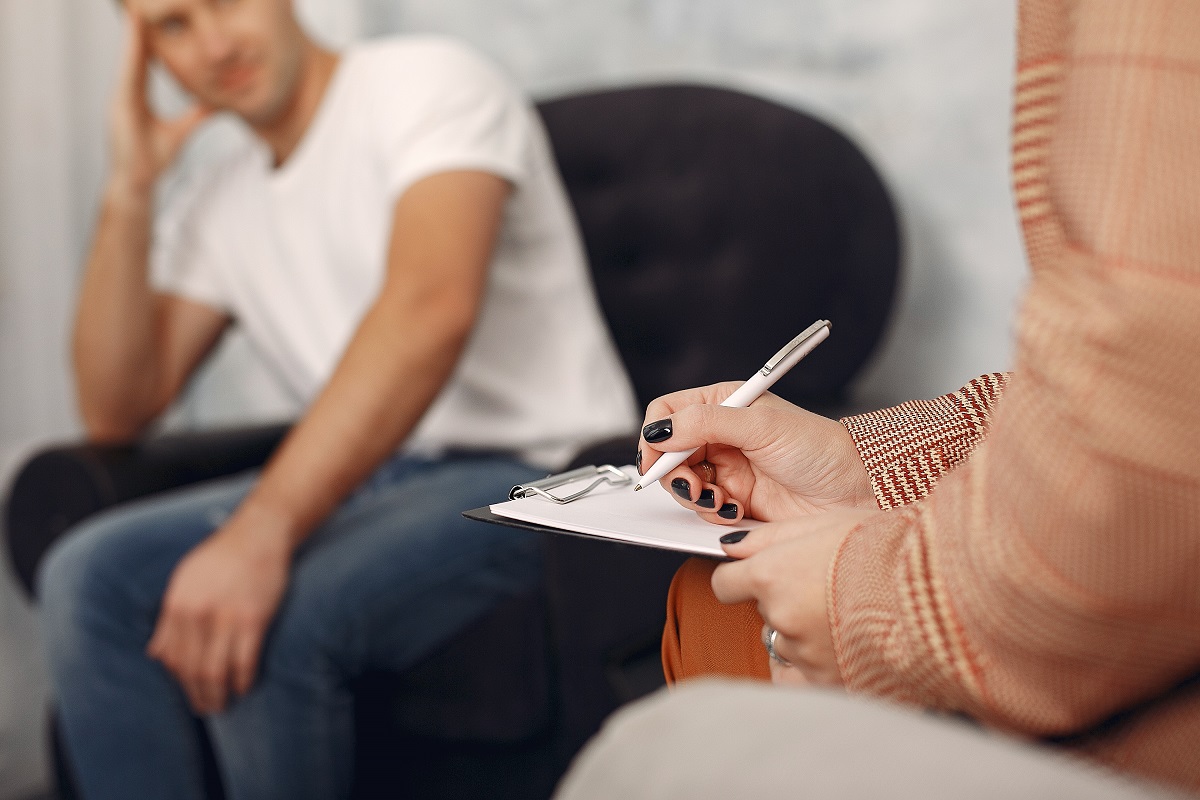 Most people do not think they need counseling when they do. We are conditioned to think positively even when things are going wrong in our society. Investing money and time into ourselves doesn't feel crucial if there is no emergent issue. Here are nine reasons you might need the help of a counselor in Orlando even when you think you don't. Personal development You can grow in new ways and become a better person with the help of professional counseling. Your prof...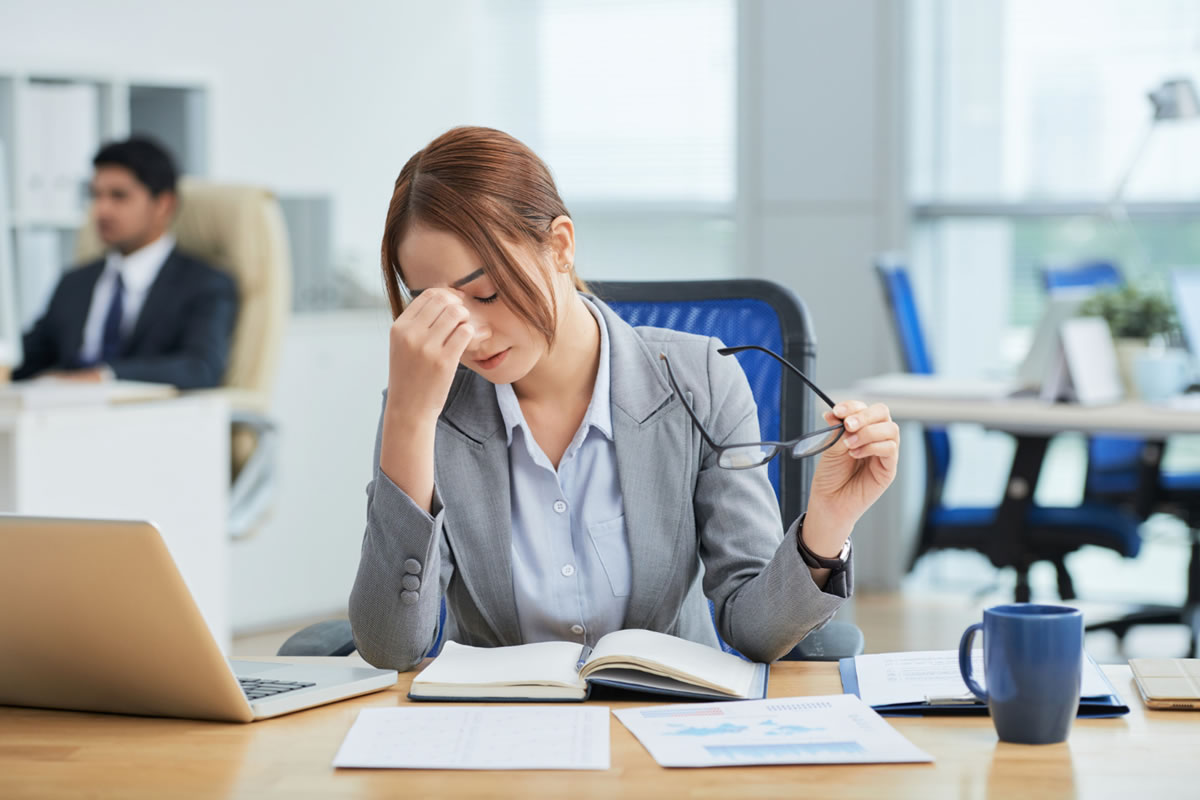 A combination of two separate components causes stress. The first component is the stressor or the situation that triggers people's physical and emotional reactions. For example, a stressor may be a financial issue, family troubles, or a problem that arises in the workplace. The second component of stress is the stress response. The stress response is a person's body and mind's natural response to a stressor. For example, an increased breathing rate, an elevated heart ra...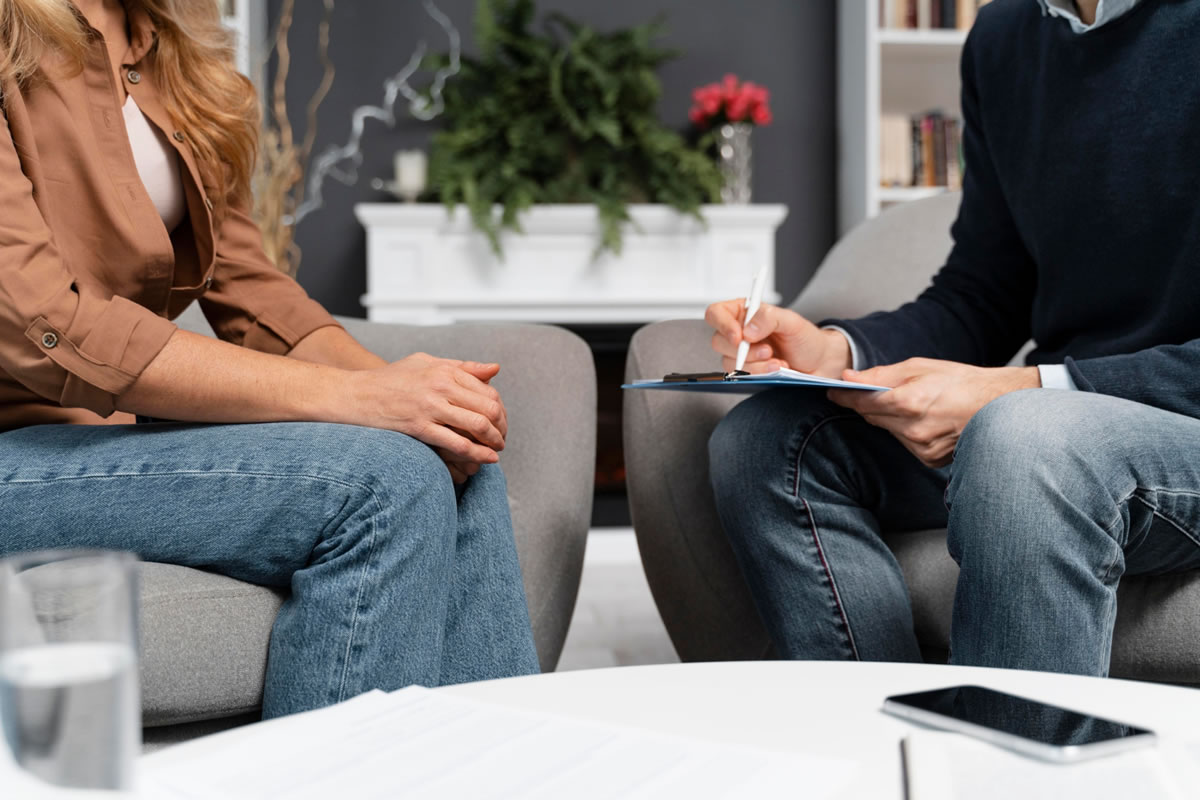 Everyone has days when things do not seem to go well. Usually, days like this can pass, or we find help in talking to a spouse or close friend, discussing the problems, exploring possible solutions, and getting some outside advice on what we can do to manage the issues that arise. There are certainly times when the issues or problems we are facing do not simply go away on their own or cannot be easily solved, even with the help of loved ones or close friends. In these situatio...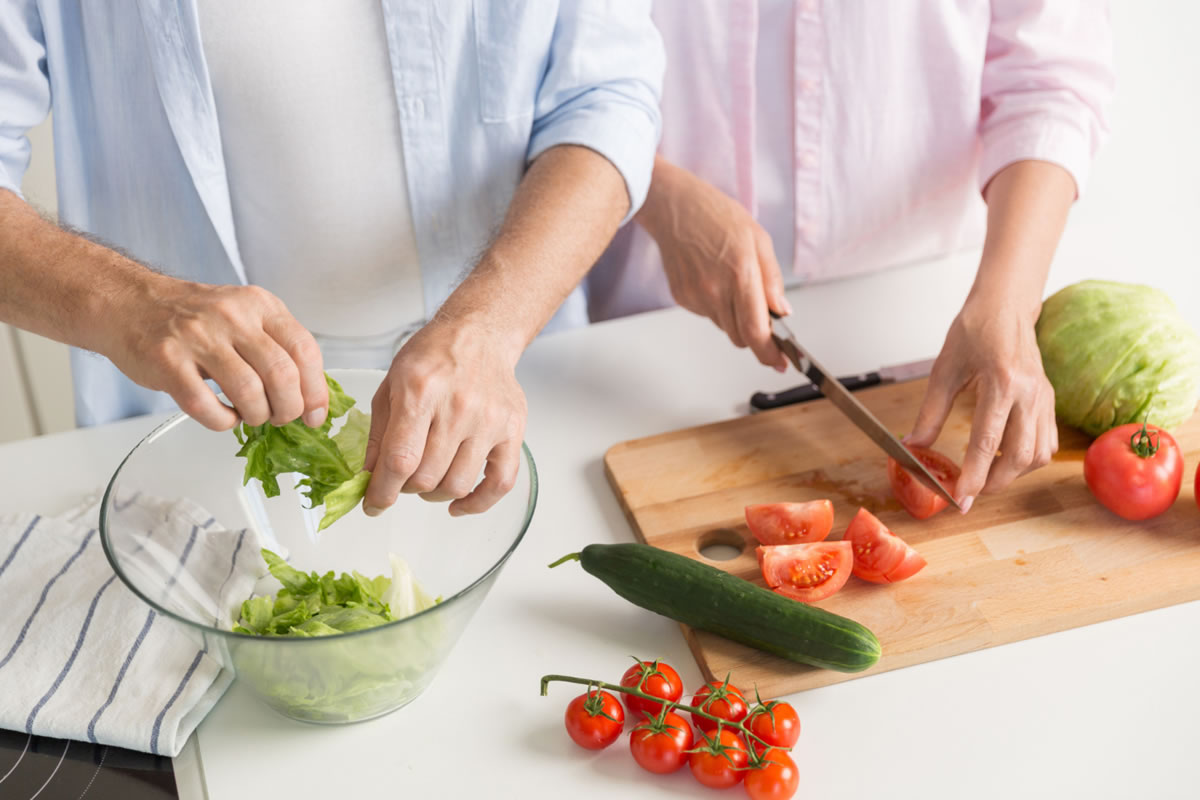 Do you struggle with an afternoon slump each day? Is it difficult to get out of bed when you are overwhelmed in the morning? Are you having a hard time staying accountable with your obligations? When life gets busy, it can be easy to put your mental health last. However, integrating the right habits into your lifestyle can actually improve your entire mindset. As a counselor in Orlando, we help many people gain confidence and clarity by changing a few things abou...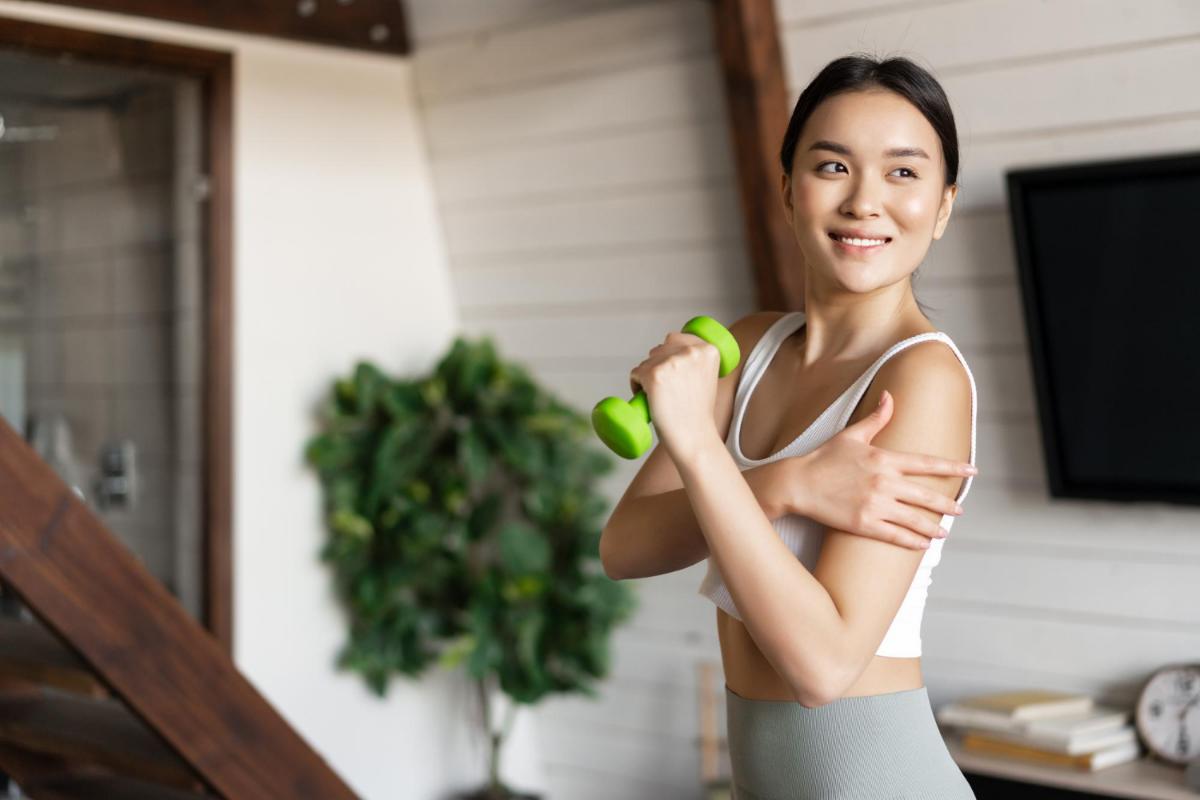 Do you have a self-care routine in your everyday life? Many people underestimate the power of self-care and how these simple acts can improve your entire mindset each day. It may seem challenging to carve out time in your busy schedule to take care of yourself, but it can actually be the most impactful part of your day. By prioritizing your self-care, you can improve your mental health, boost your mood, and minimize the effects of stress and anxiety. As a counselor in ...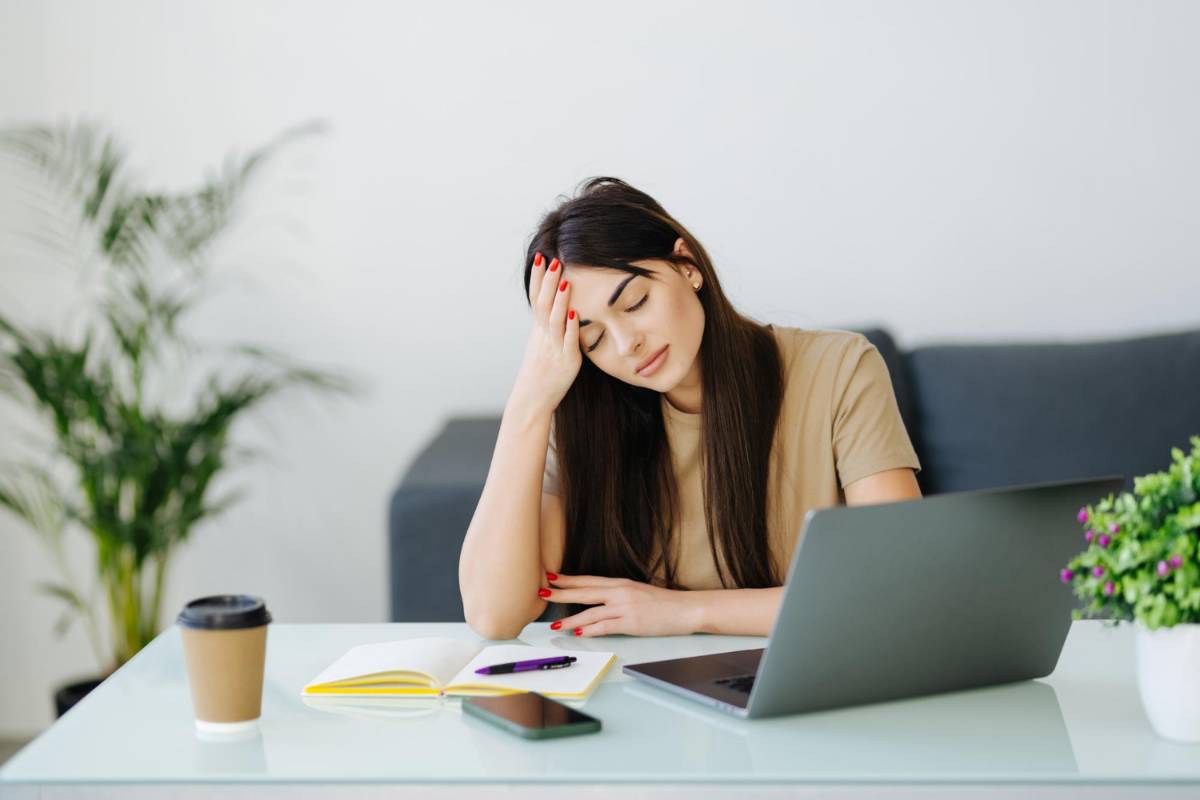 Do you work a demanding job? Are you frequently overwhelmed with stress that stems from your job? When you are always battling stress at work, your mental health may suffer setbacks in your everyday life, and eventually this can take a toll. It can lead to burn out, depression, anxiety, and many other physical health issues as well. As a counselor in Orlando, we are here to help you manage and cope with stress from your job. These are a few strategies to tr...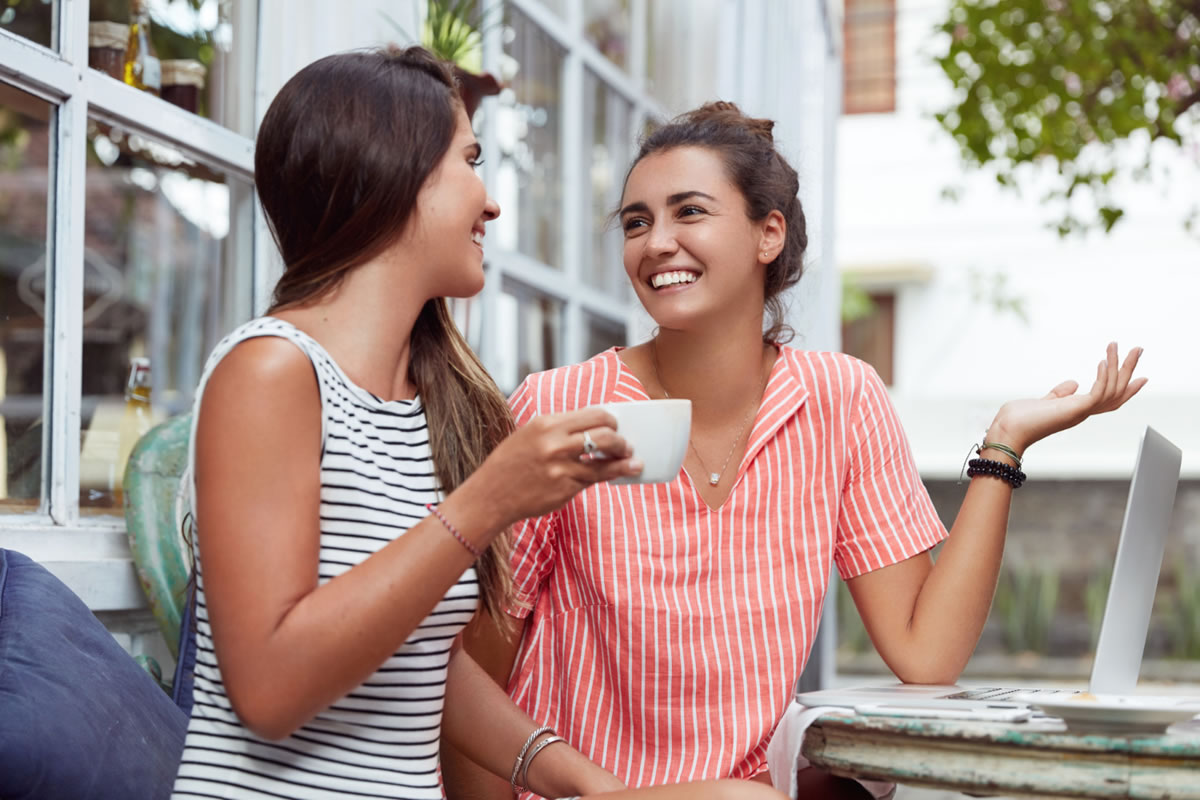 Talking about your feelings is an important conversation that you need to have, either with yourself or with others. When you are struggling to understand how you feel, it can be beneficial to talk about your feelings and allow yourself to express these feelings with those you trust the most. At our counseling in Orlando, we help many of our clients work through difficult or challenging emotions in a safe and healing space. These are a few reasons why you should talk about y...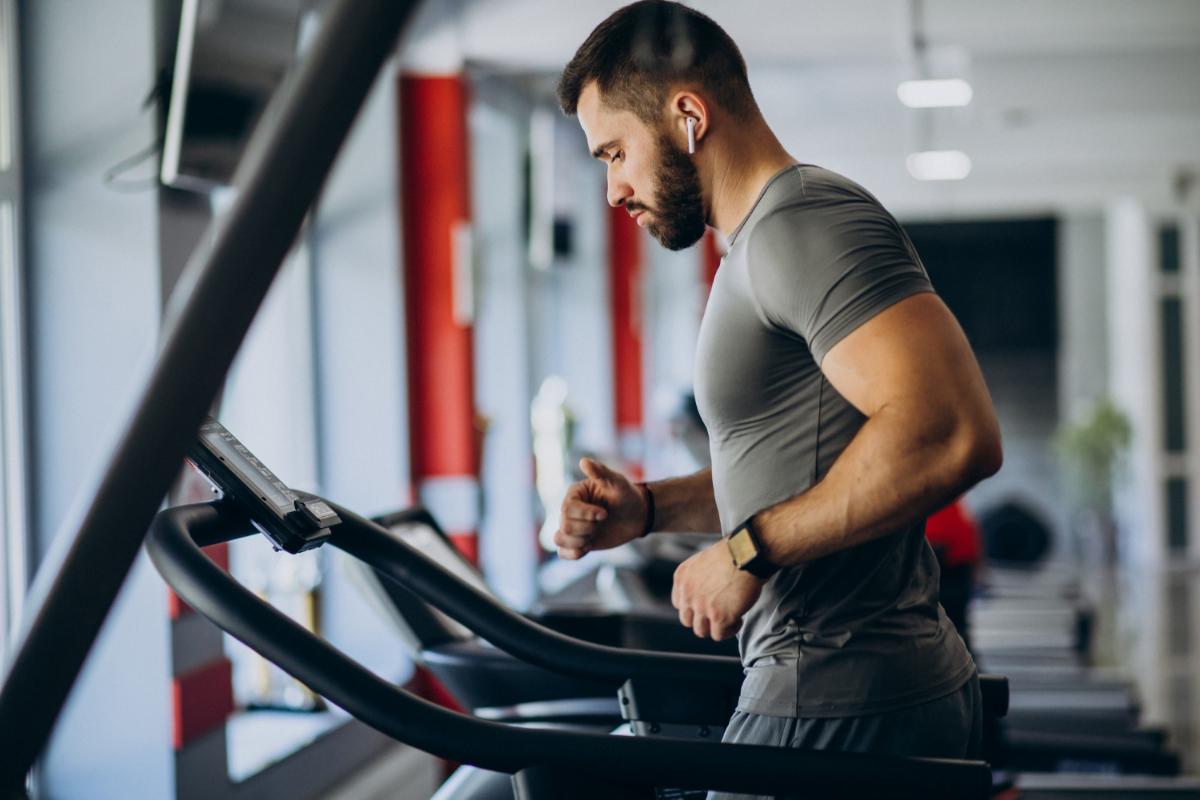 When many of us think of self-care, we likely envision bathtubs full of bubbles, white massage robes with essential oils, and relaxing on a beach with a martini in your hand. Although some of these images may seem fitting for your tastes, many of them favor self-care for women. Men, however, need self-care just as much as women. As a professional counselor in Orlando, we help many of our clients prioritize their own well-being by becoming more in tune with their needs, emoti...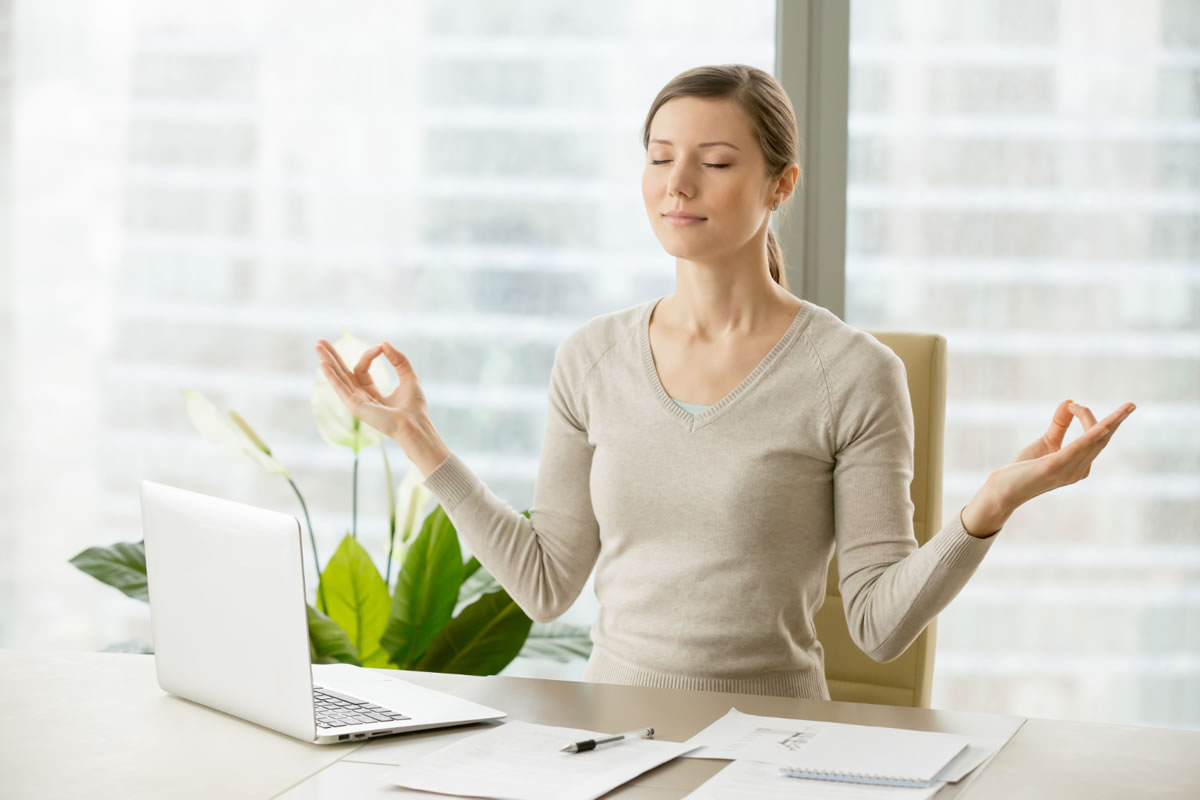 Are you tired of watching your life pass before your eyes without achieving your goals? Instead of dwelling on the past, it may be time for you to sit down and set some new goals. Goal setting is a great way to focus your mind on taking the right steps to achieve your hopes and dreams. As a counselor in Orlando, we help many of our clients focus on their goals, what they want to achieve, and how to live their dreams. These are a few steps to help you discover your pers...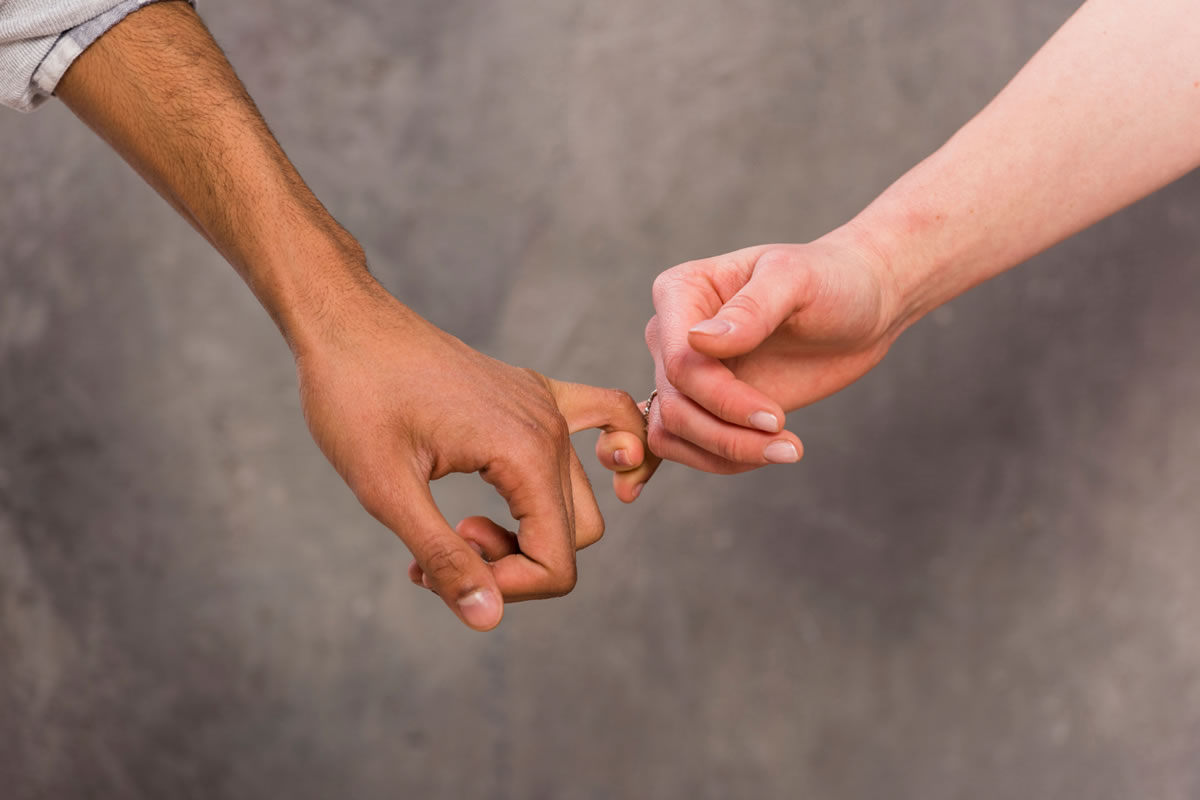 Do you have trouble trusting others when it comes to relationships? Are you always causing conflicts to avoid getting hurt in a relationship? When you struggle to commit to another partner, you may suffer from a fear of commitment. This common challenge causes many people to have a difficult time trusting, loving, and dedicating their time and efforts towards other individuals, which can cause them to destroy relationships and isolate themselves. As a counselor in Orla...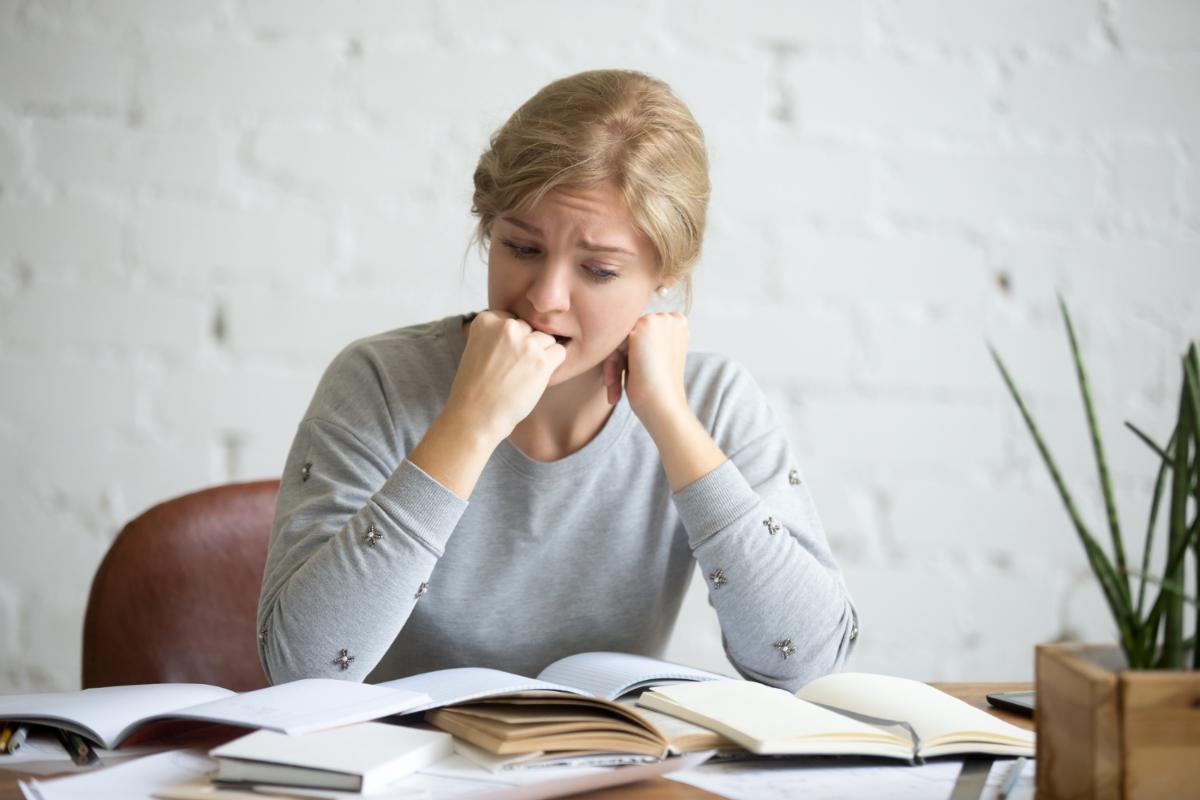 Obsessive Compulsive Disorder, or OCD, is characterized by the intrusive thoughts that lead to irrational or compulsive behaviors. These thoughts and behaviors may happen at any time, which can make it difficult for these individuals to focus without distraction or interruptions. At our counseling in Orlando, we can work with you so that you can learn how to cope and manage these intrusive thoughts. These are some of the most common ways that you can prevent intrusive though...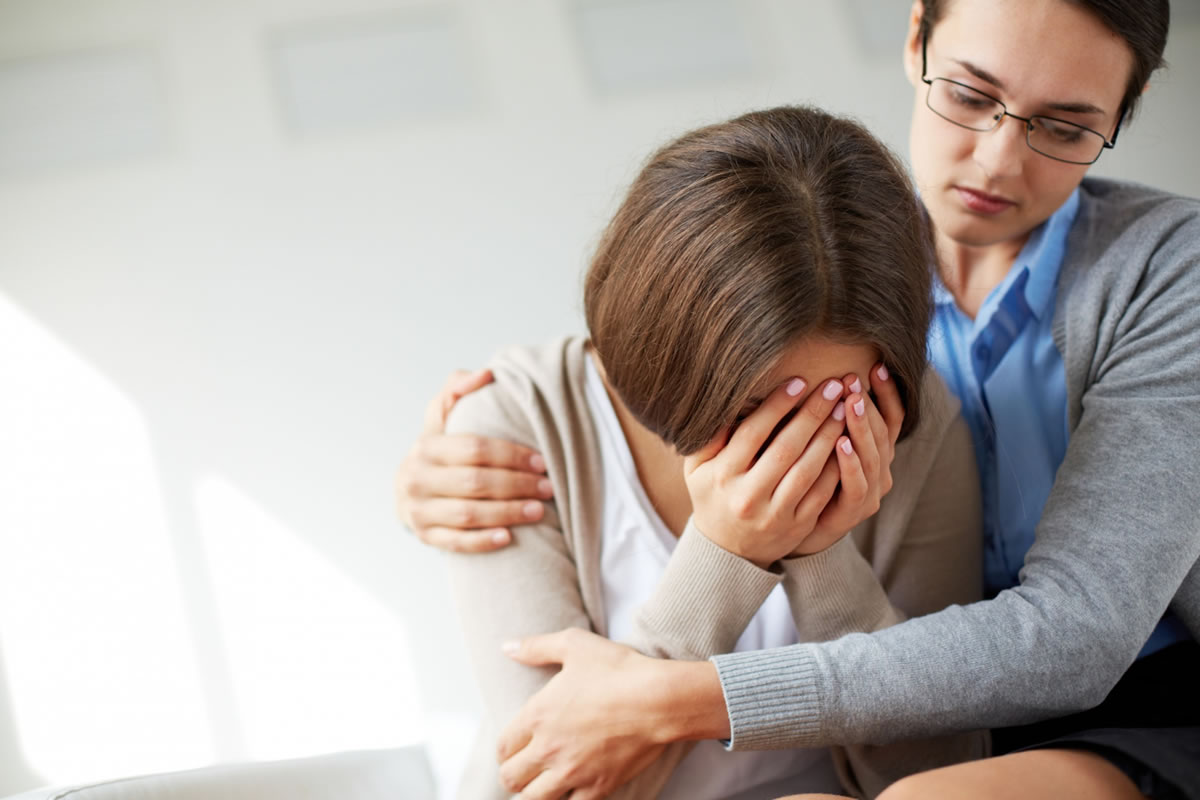 Watching a friend struggle with mental illness can be challenging, confusing, and maybe even disheartening. You may not know how to reach them to let them know that you are there for them, despite their social withdrawal, irrational thoughts and actions, and lack of communication. As a counselor in Orlando, we understand how difficult it may be to show your support for someone that is battling mental illness. However, we can help you make sure that your friends still know yo...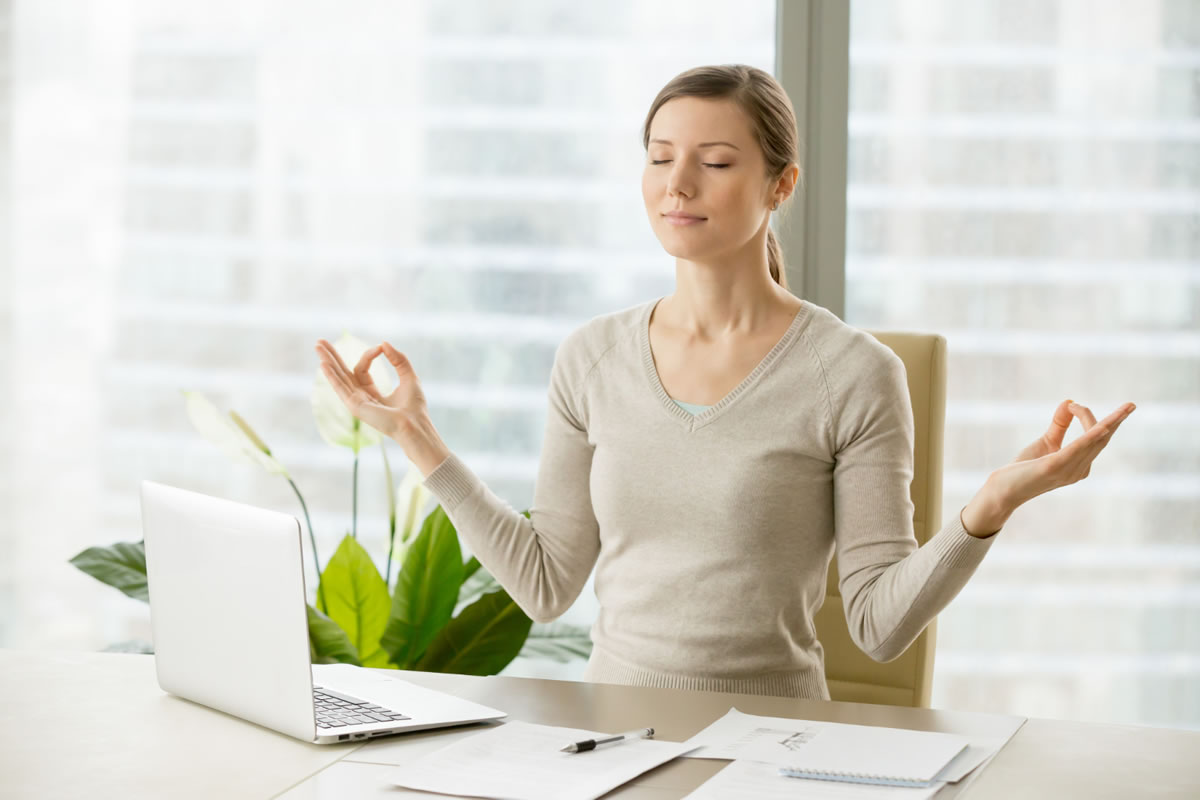 Are you constantly in the center of all the drama? Do you get tired of having to deal with dramatic friends and family? By surrounding yourself with dramatic people, you may always find yourself in chaotic situations. As a counselor in Orlando, we help our clients live a peaceful life that focuses on their own needs and goals. This involves removing drama from your life as best as possible. These are a few tips to remove drama from your life so that y...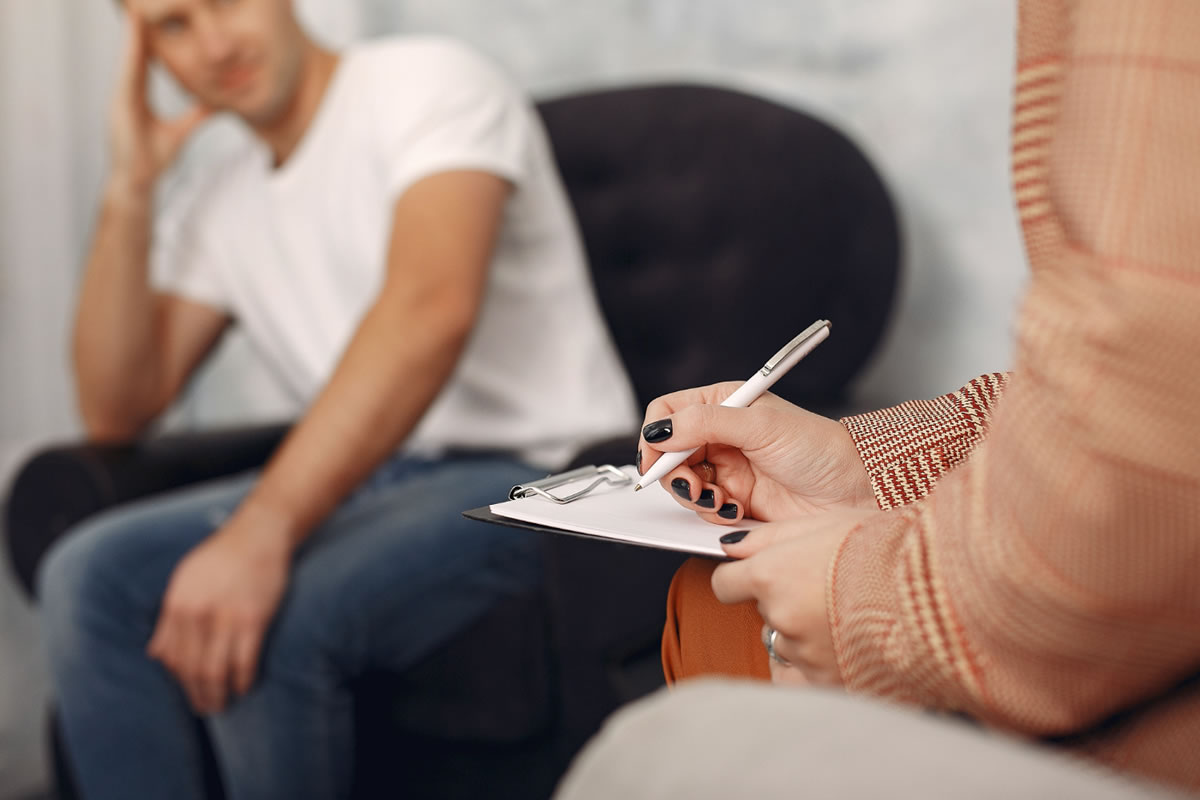 Are you struggling with a mental illness like depression or anxiety? Do the symptoms of your mental illness impede your everyday lifestyle, social life, or job responsibilities? Living with a mental illness requires constant care and management of your mind. At counseling in Orlando, you can work on your strategies to cope and manage your mental illness so that it does not negatively affect your lifestyle. These are a few ways that you can overcome and manage your ment...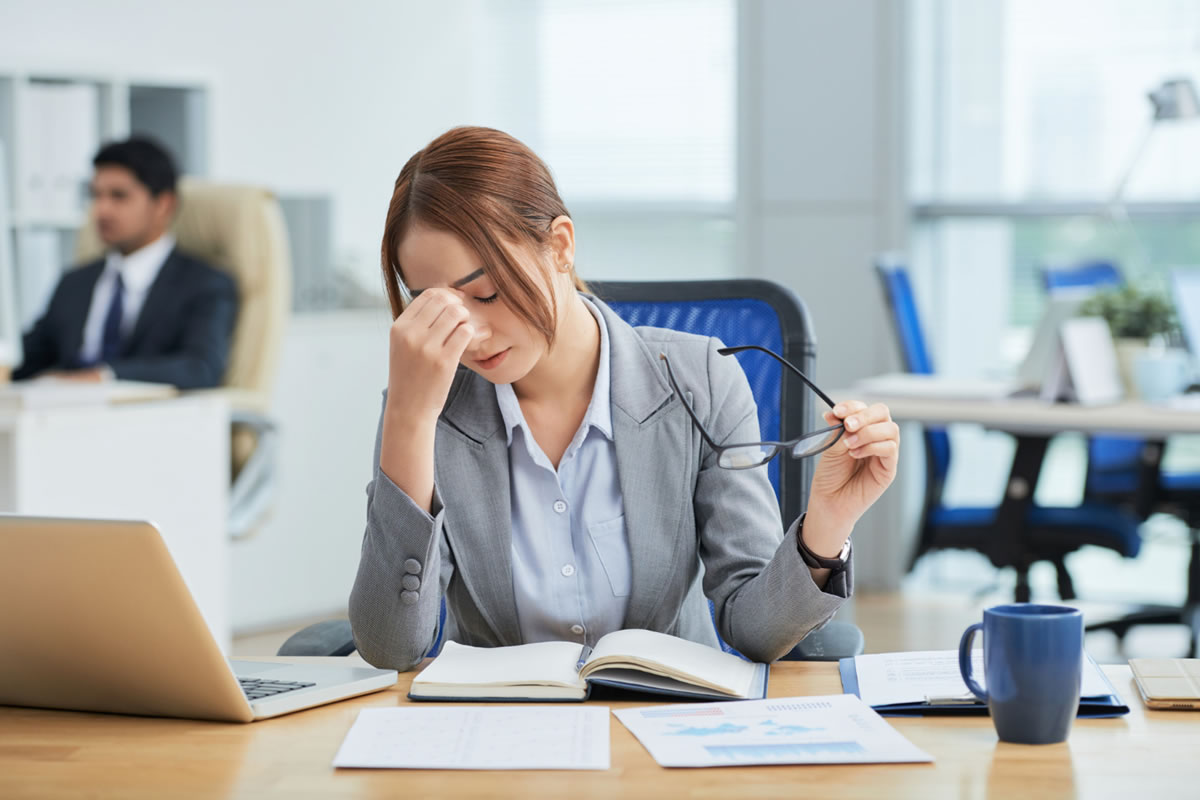 One or more of your employees is likely to suffer from mental health conditions such as stress, depression, or anxiety at some point during their career. In severe circumstances, they may need to take some time off from work for counseling and recovery. The leave duration for mental health ranges from a few days to a few months, but no matter how long an employee is out, the time is coming for them to return and blend back to the workplace. These are a few tips to follow when it comes time to...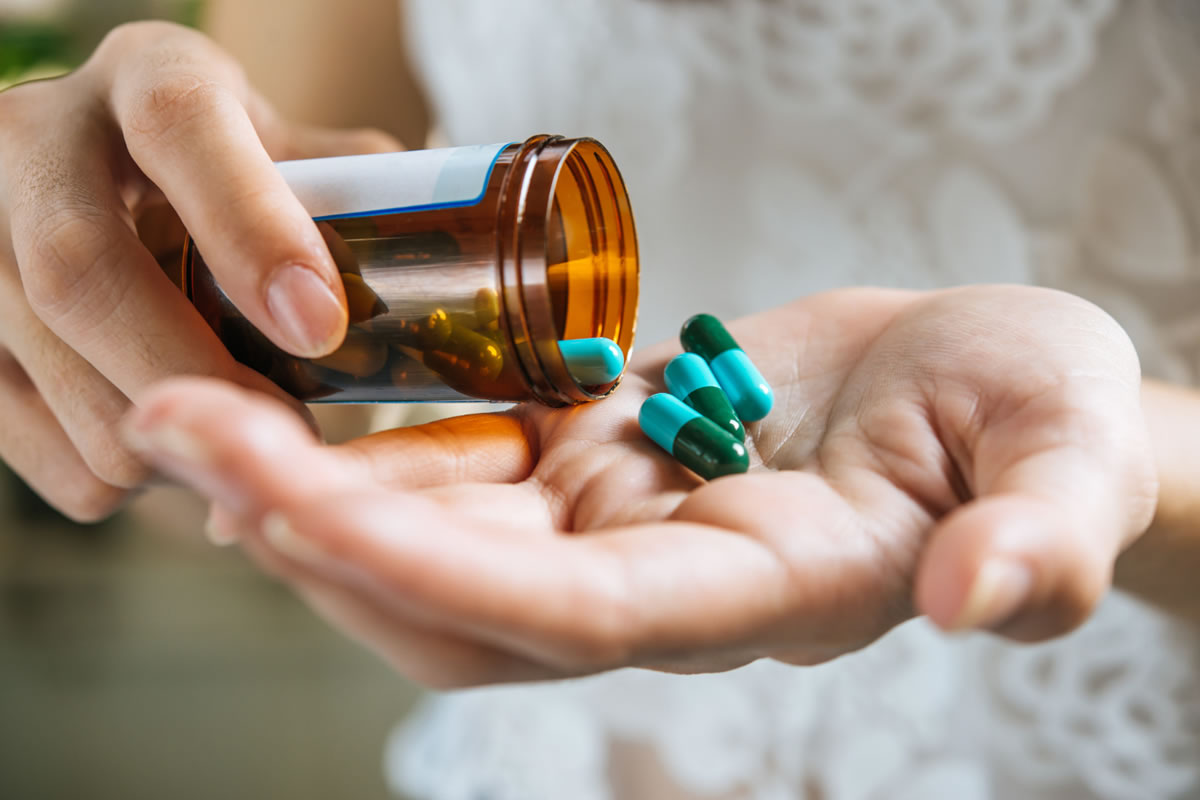 Are you the victim of childhood trauma that has caused you to live with a personality disorder? Do you struggle with accepting your upbringing because of abuse, neglect, or other issues that have negatively affected your journey through life? When you have trauma or unresolved issues from your childhood, you may have developed a personality disorder as a coping mechanism. Living with a personality disorder can bring about many challenges that need to be managed with counseli...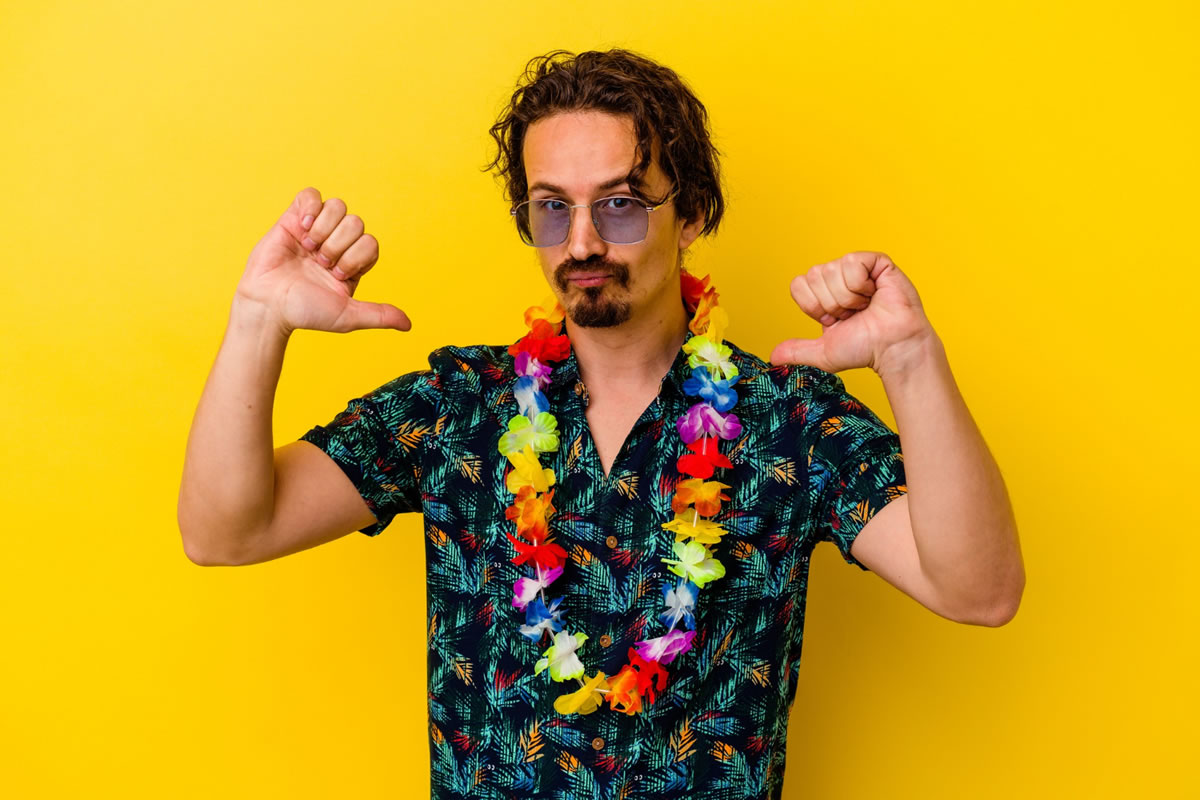 Are you tired of constantly having to put on a face for certain crowds? Do you want to live your life without worrying about what you are going to say or do around certain people? Constantly worrying about which version of yourself is going to show up at an event can become exhausting. Instead of spending your time worrying about who you are going to be that day, you should strive to live an authentic and honest lifestyle. Although it is common for people to put on fro...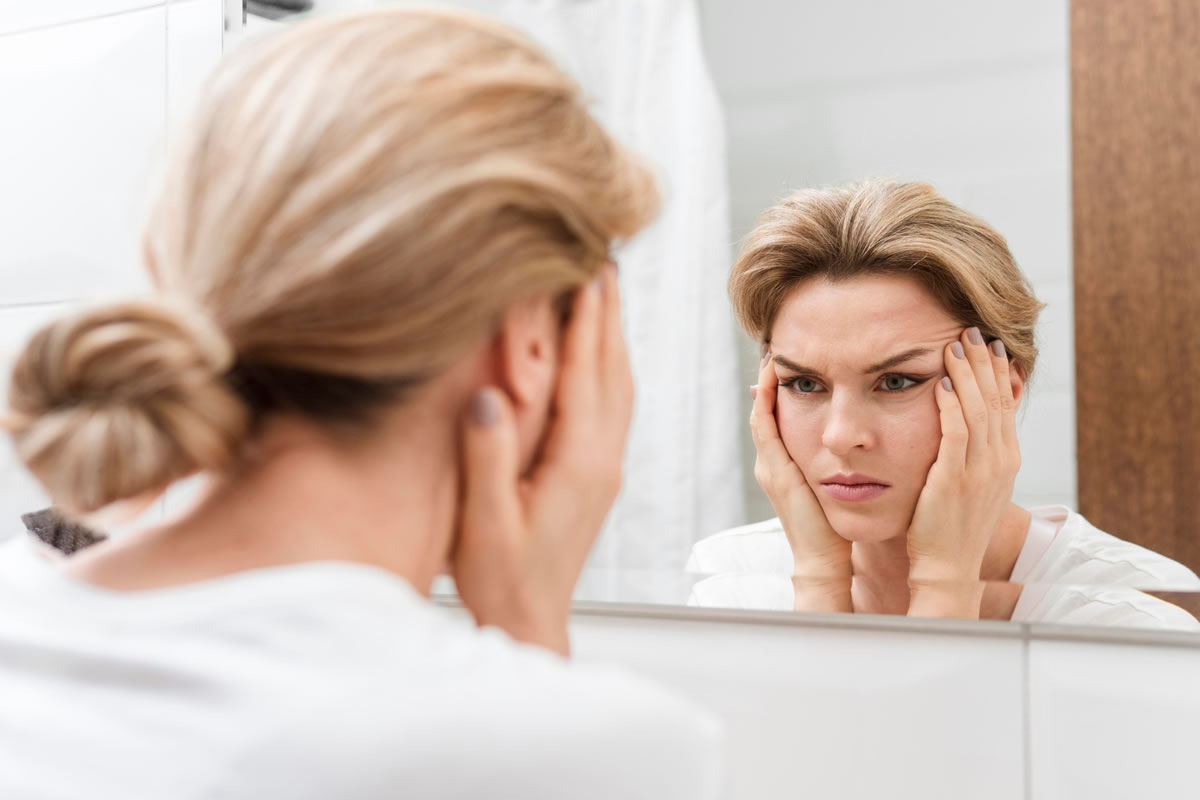 Are you constantly looking at your appearance in the mirror? Do you pinch your thighs, belly, and cheeks to check for fat? Are you always checking your weight on the scale? When you become obsessed with the way that you look, you may be experiencing body image issues. Body image issues can cause you to eventually develop an eating disorder, as it often signals that you struggle to accept yourself as you are. Working with a counselor in Orlando to overcome body im...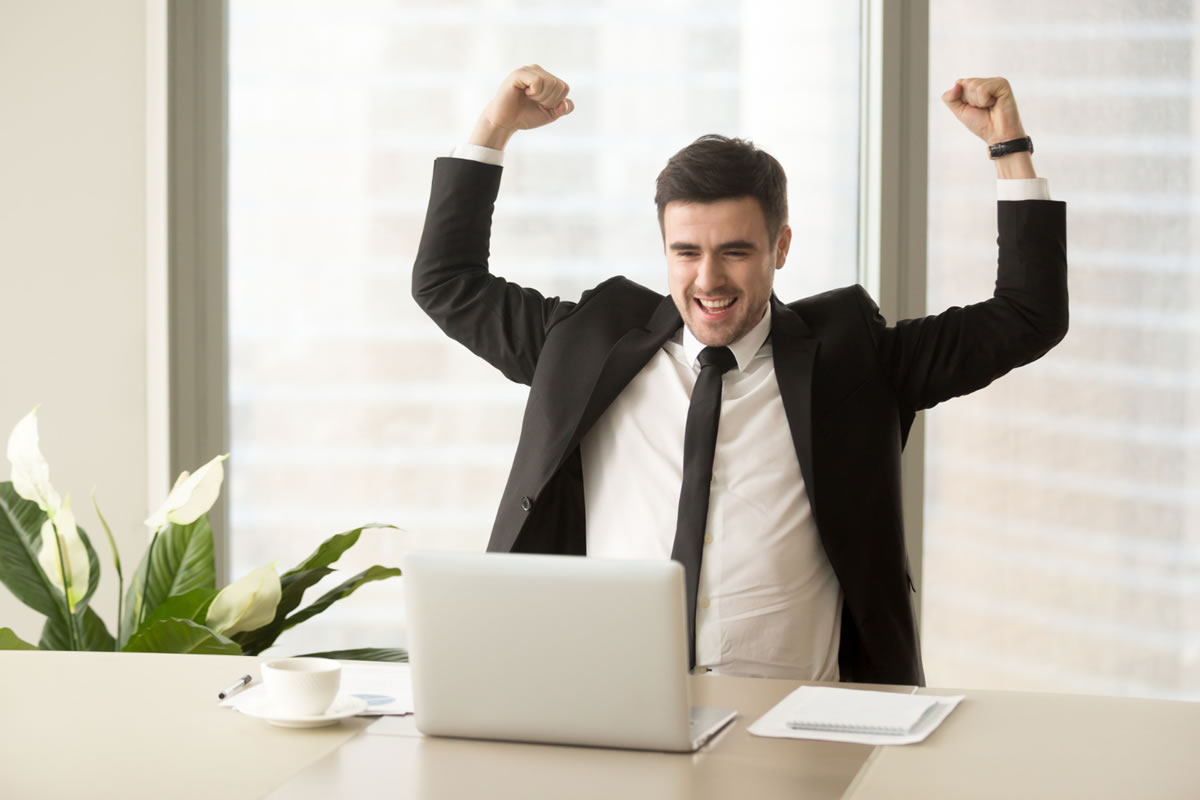 Are you struggling to stay motivated to actually meet your goals? Do you find yourself quitting halfway through the journey? Whether you are looking to lose weight, implement a morning routine, establish healthy habits, or simply avoid bad habits, you may find yourself getting started with your process only to lose momentum before reaching your goals. As a counselor in Orlando, we can help you finally achieve those goals and have accountability to make those changes. A...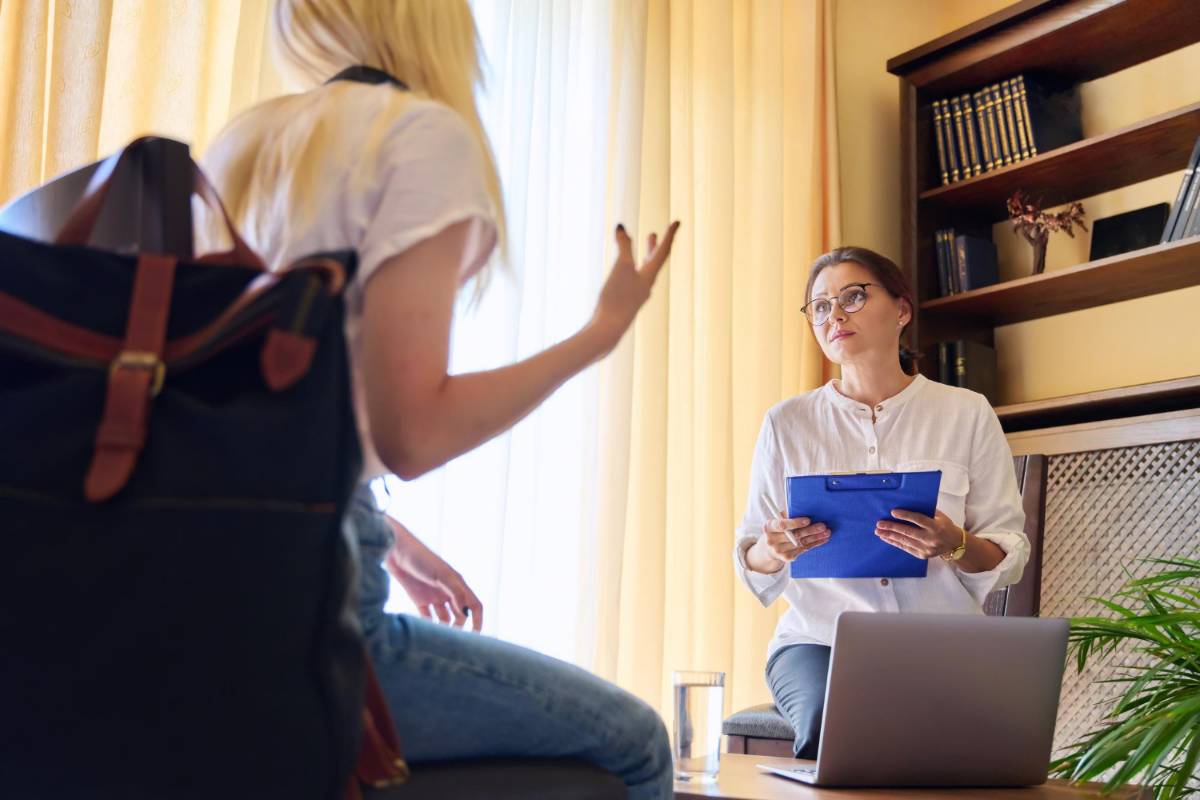 Have you finally just scheduled your first session with a therapist? Admitting that you need a little extra guidance or support to handle some challenging life situations is a big step in the right direction for your life. Even though this is right for you, it can still bring about feelings of anxiousness, vulnerability, or even sensitivity. When you go to counseling in Orlando, you should know that you will be working on yourself so that you can live your best life. T...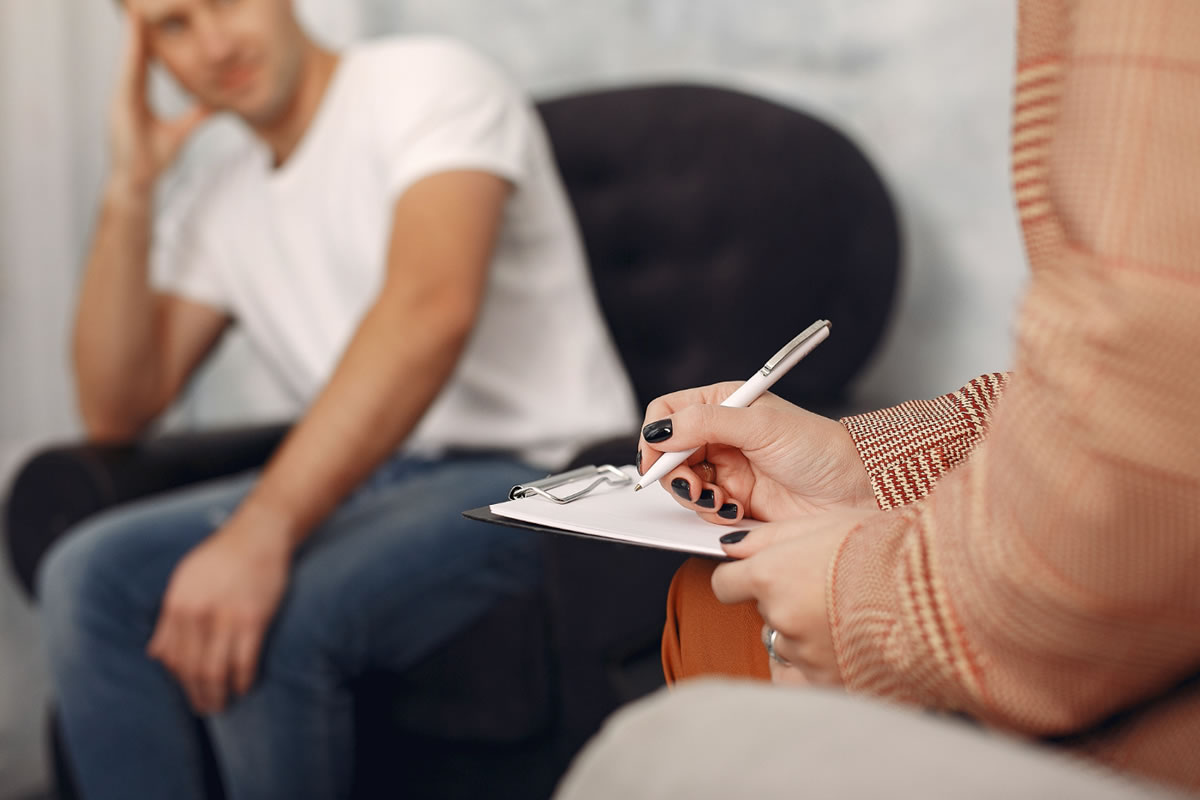 Are you going through a difficult time in your life? Do you want to receive some clarity on issues that are challenging to resolve? Many people assume that therapy is only for those who are suffering with mental health issues. However, there are many things that can be resolved or issues that can be addressed with the guidance and support of a counselor in Orlando. These are some of the reasons why you should consider reaching out to a therapist for some extra help....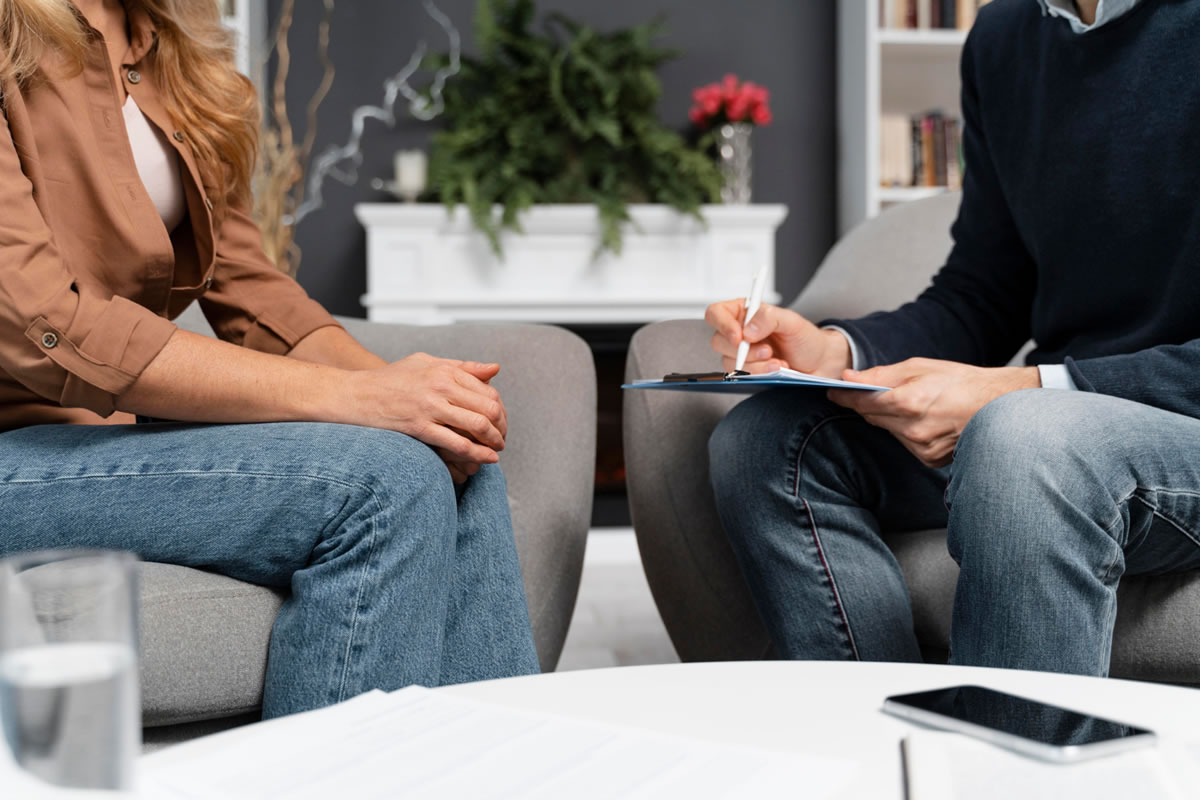 Are you looking to find a counselor to help you work through your mental health needs? Are you looking for guidance and support through a tough emotion or life transition? Whether you are looking for someone to help you through depression, anxiety, or another mood disorder, or you need insight into your relationship dynamics or conflicts, you will want to consider our counselor in Orlando. There are a few ways to ensure that you choose the right counselor for your needs....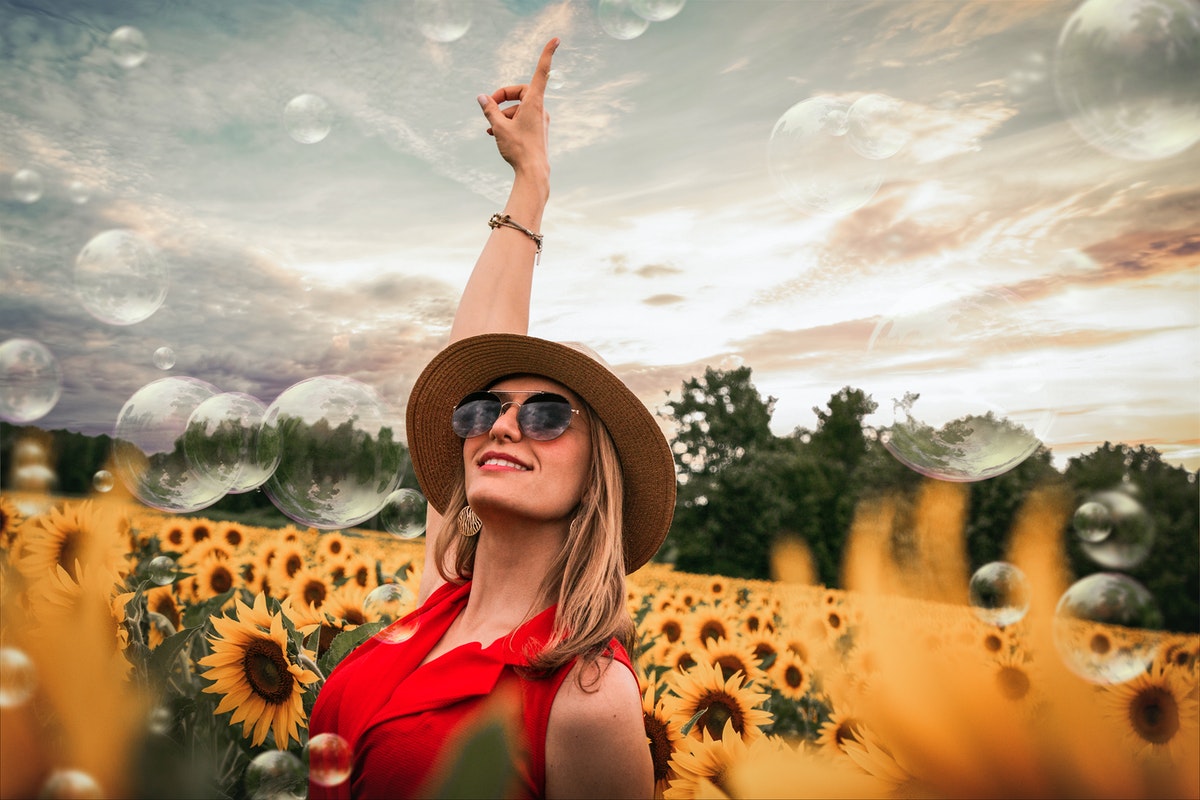 Are you a parent? Are you the boss, CEO, or manager of a large company? Being in a role that requires you to spend much of your time caring for others can cause you to lose sight of yourself, which can be detrimental to your mental health. At counseling in Orlando, you will learn how to prioritize your own needs and put yourself first. There are a few signs that may tell you that it's finally time that you start to put your own mental health needs first. ...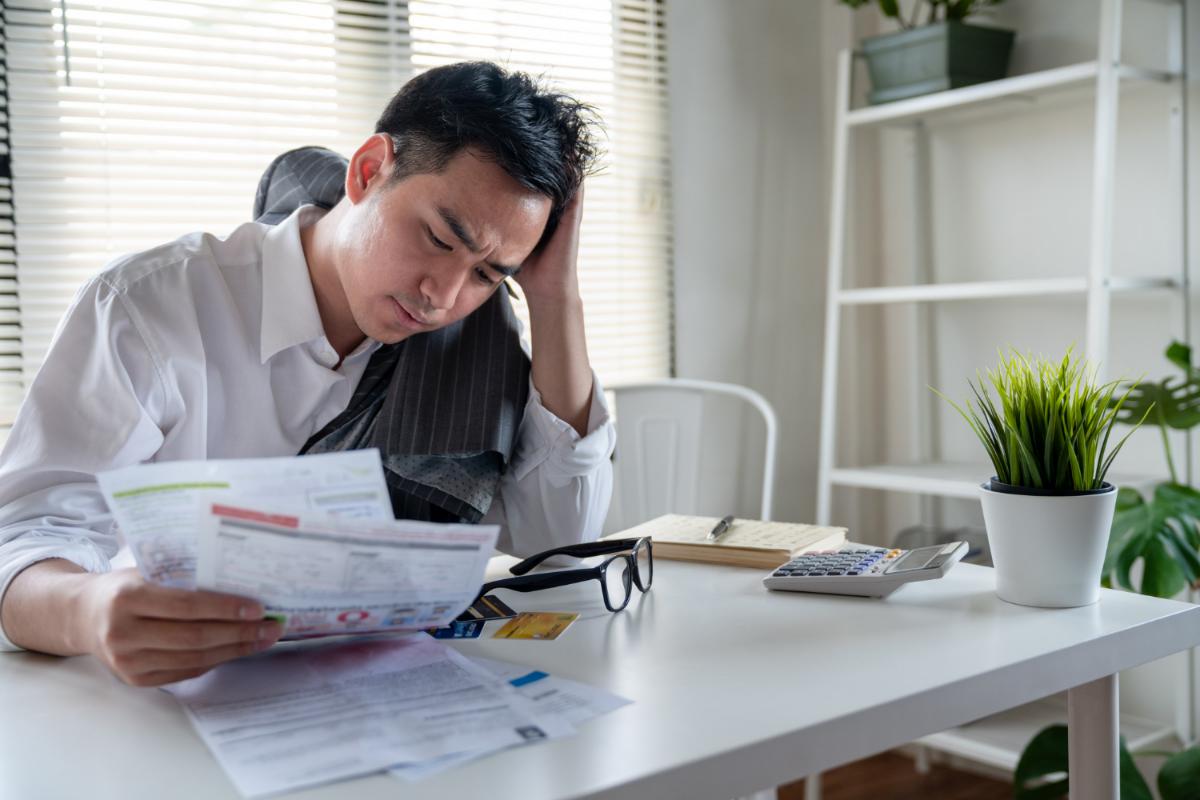 Are you constantly worried about your finances? Do you find yourself constantly struggling to make ends meet? Are you tossing and turning at night because the stress induced by your financial status? Worrying about finances is common, but when you do it so often, it can become detrimental to your mental health. As a counselor in Orlando, we work with many clients that are overwhelmed by stress and anxiety caused by many aspects of life, such as finances, career opportu...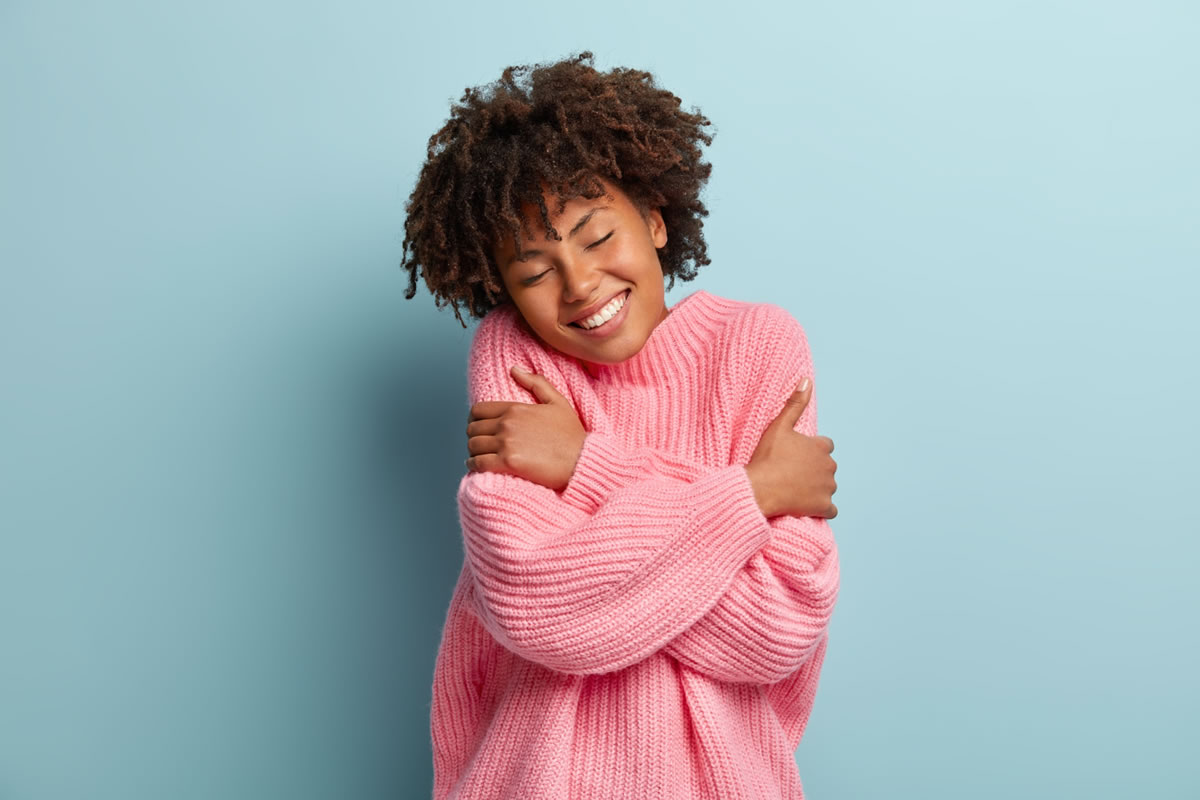 Do you have trouble accepting yourself as you are? Are you constantly comparing yourself to others? Are you tired of not feeling good enough? When you don't love yourself, you will have a difficult time finding happiness with others. Everyone should love and respect themselves first and foremost, but some people take a little extra work in order to do so. Our counselor in Orlando can help you recognize ways to love, appreciate, and respect yourself so that yo...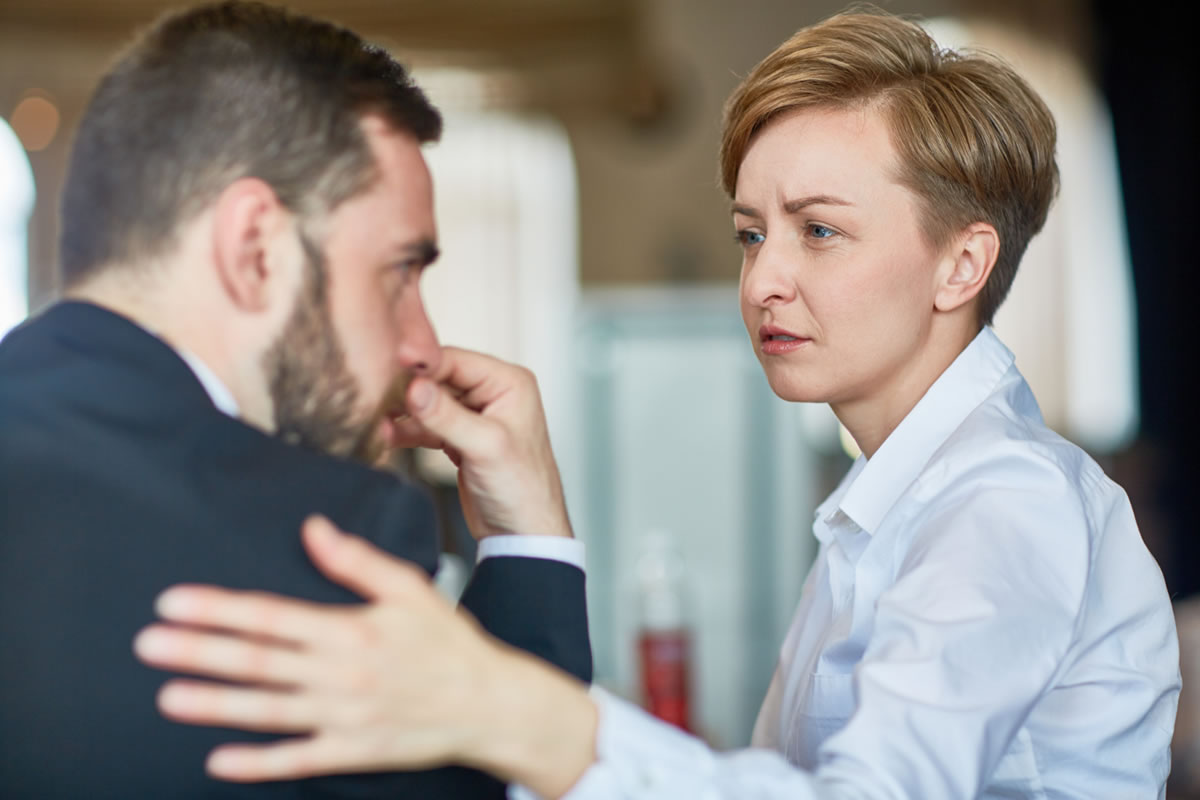 Do you struggle with trusting other individuals? Do you have trouble letting other people in? Are you worried that you will never be able to fall in love or form attachments because of your personal history? Whether you have experienced traumatic events, heartbreak, or you simply enjoy your independence, you will still want to develop the relationship skills that you'll need to let others into your life. At our counseling in Orlando, you can learn more about your p...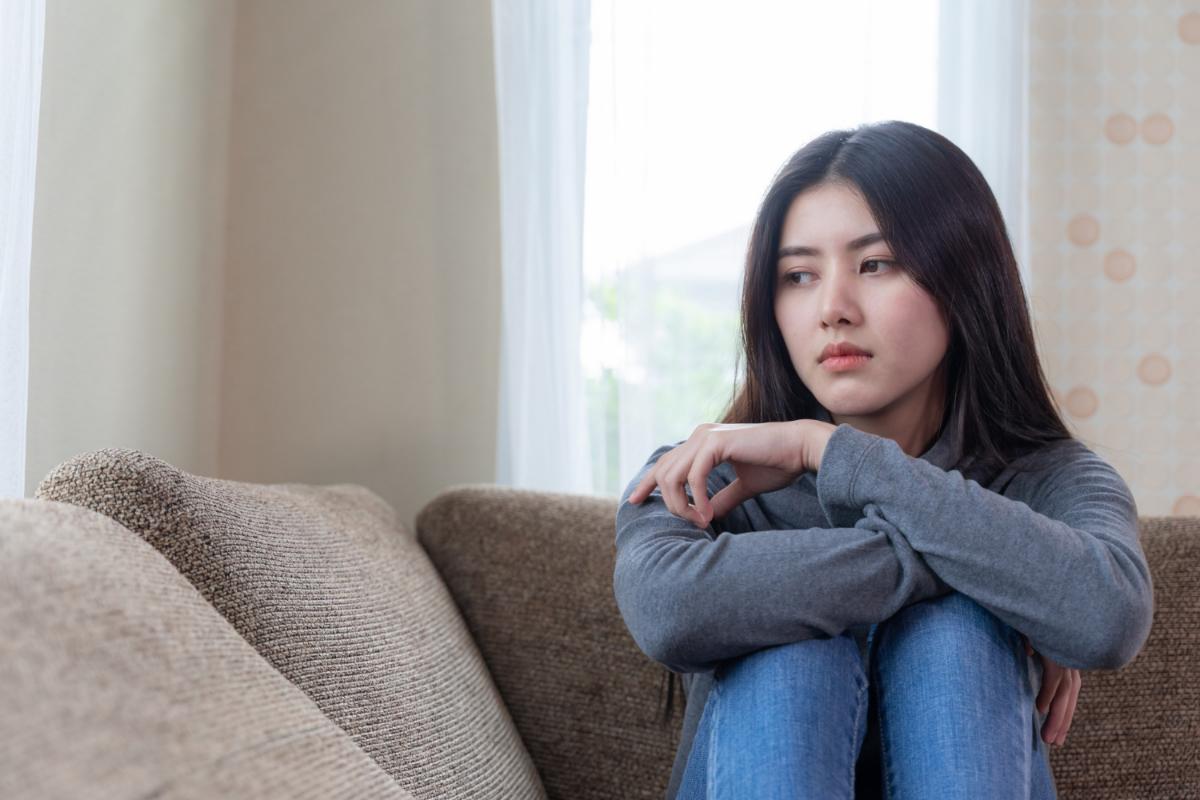 Do you struggle with change and life transitions? When you are in the middle of big life changes, you may fall apart easily if you cannot properly handle all of the emotions that come with that particular change. As a counselor in Orlando, we work with many clients to manage their anxiety and stress during difficult times. Whether you are moving to a new home, changing your career, negotiating a legal situation, or dealing with family conflict, you will want to follow these ...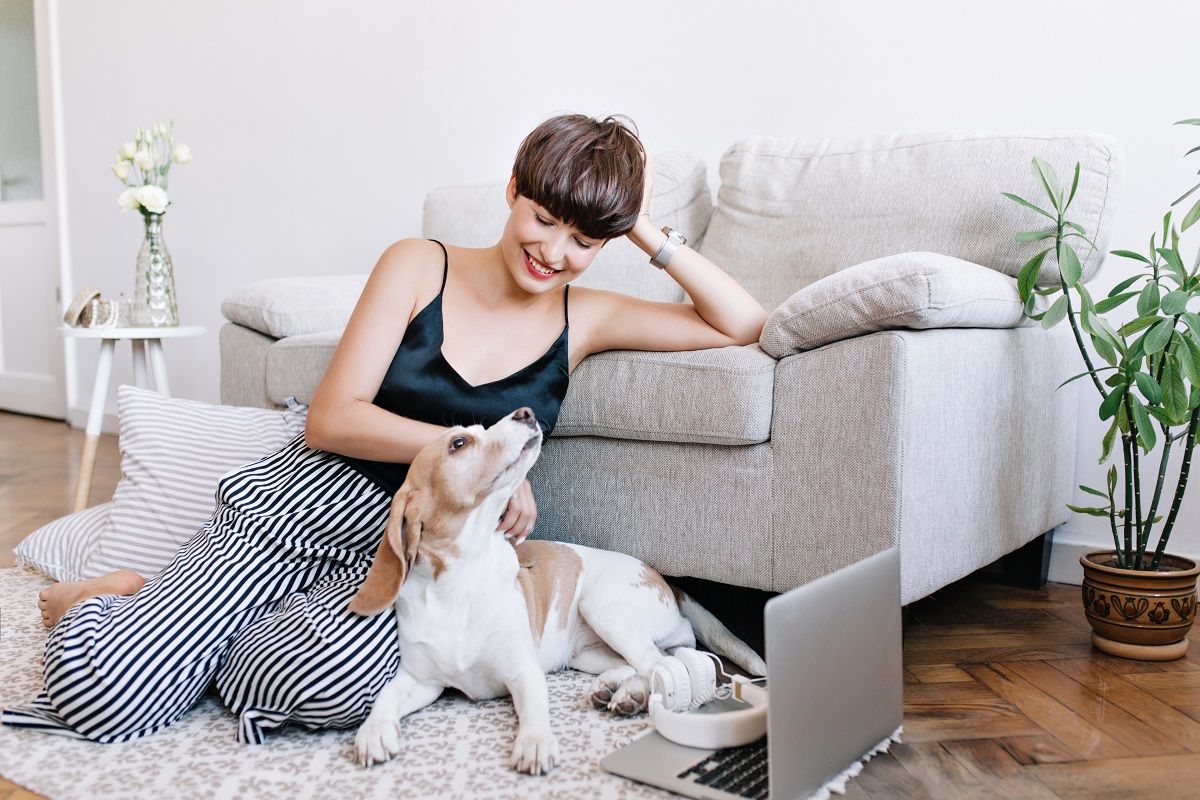 Are you feeling overwhelmed by loneliness? Do you often find yourself feeling isolated, withdrawn, or even just alone? Are you getting tired of spending your time all alone? Loneliness can lead many people to feel depressed, suppress your immune system, and cause broken-heartedness. As a counselor in Orlando, we provide coping strategies to many people that are trying to combat feelings of isolation or loneliness. There are a few tips you can follow to battle you...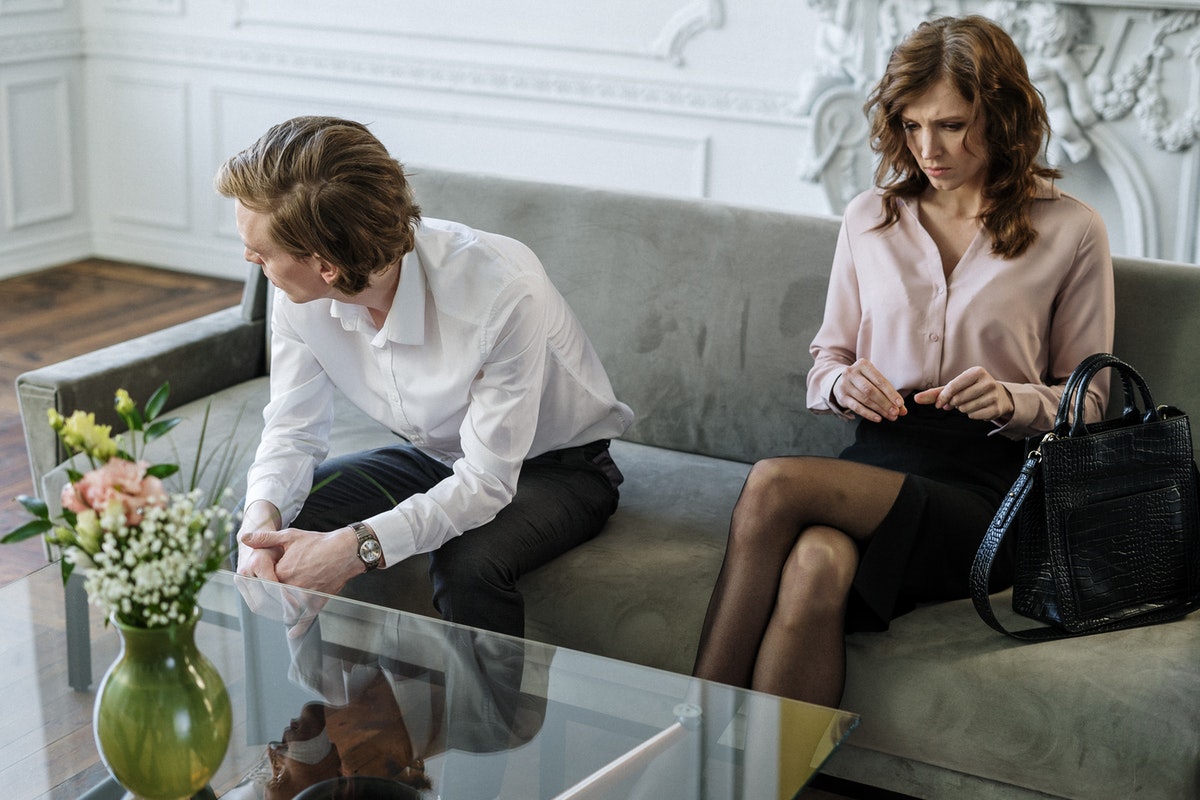 Are you concerned that you and your spouse are headed down a path towards separation or divorce? Do you want to take action before your relationship becomes irreparable? When you and your spouse are suffering from issues that seem to put your relationship close to its breaking point, you will want to do the work in counseling in Orlando. Marriage counseling can actually provide you with the safe space to heal, learn, and cope with your struggles as a couple. Those that...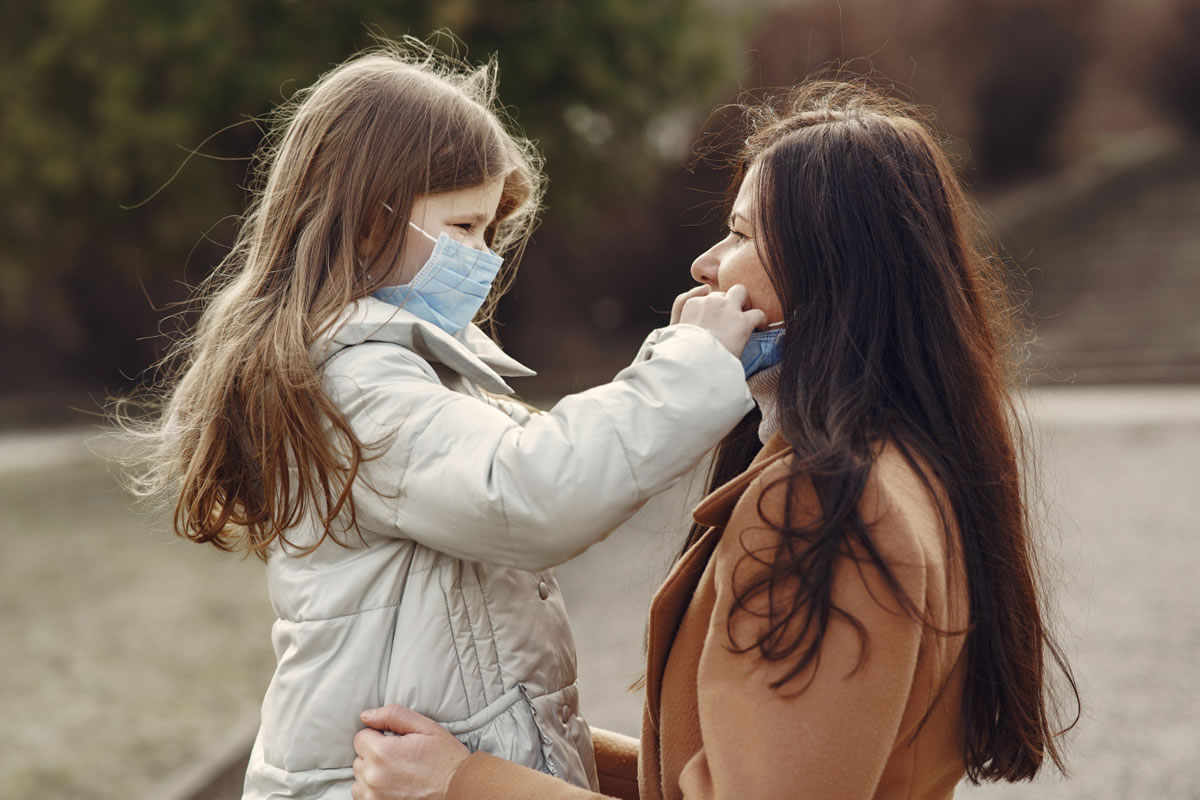 This past year has brought many new challenges to our lives that may have thrown a curveball in all of our lives. Although there have been some strides to return to normalcy, we are still facing many restrictions and fears daily. Some of us are still staying home, avoiding public areas, and restricting our social interactions with others. As the COVID-19 pandemic continues, you will want to figure out the right way to manage your stress brought on by these events. When...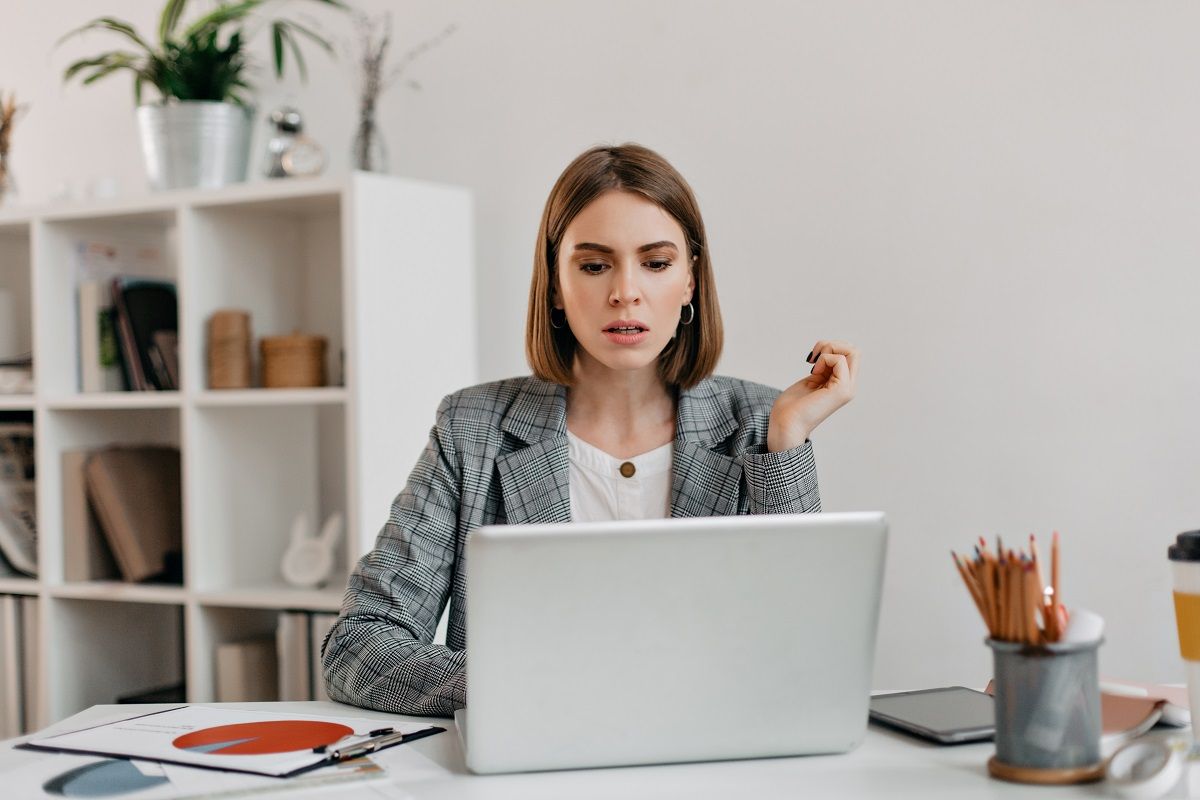 Do you battle social anxiety that prevents you from accepting invitations to parties, dinners, or large gatherings? Are you overcome with fear when you need to make presentations at work? Do you toss and turn at night because of constant, nagging worries? Some of the signs of anxiety can lead many people to avoid certain situations or seize certain opportunities. Anxiety can stunt your progress and cause you to question your full potential. As a counselor in Orla...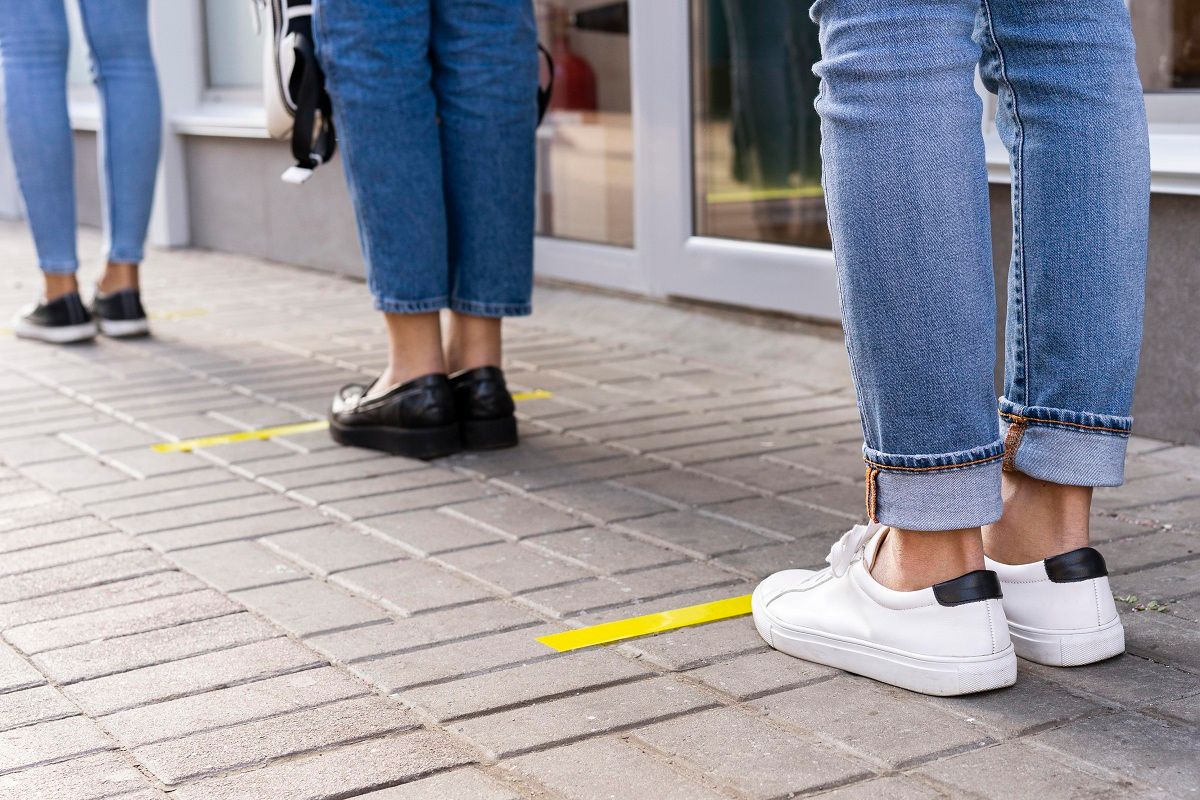 Do you feel lonely during these times of social distancing and restricted social gathering? Are you struggling with your emotional health because of staying home alone the majority of the time? It's no secret that the coronavirus pandemic has kept many of us home for months on end. Many of us have found new Netflix shows to binge, and many of us have discovered old hobbies. Also, many of us have suffered emotional and mental setbacks because of the isolation and lo...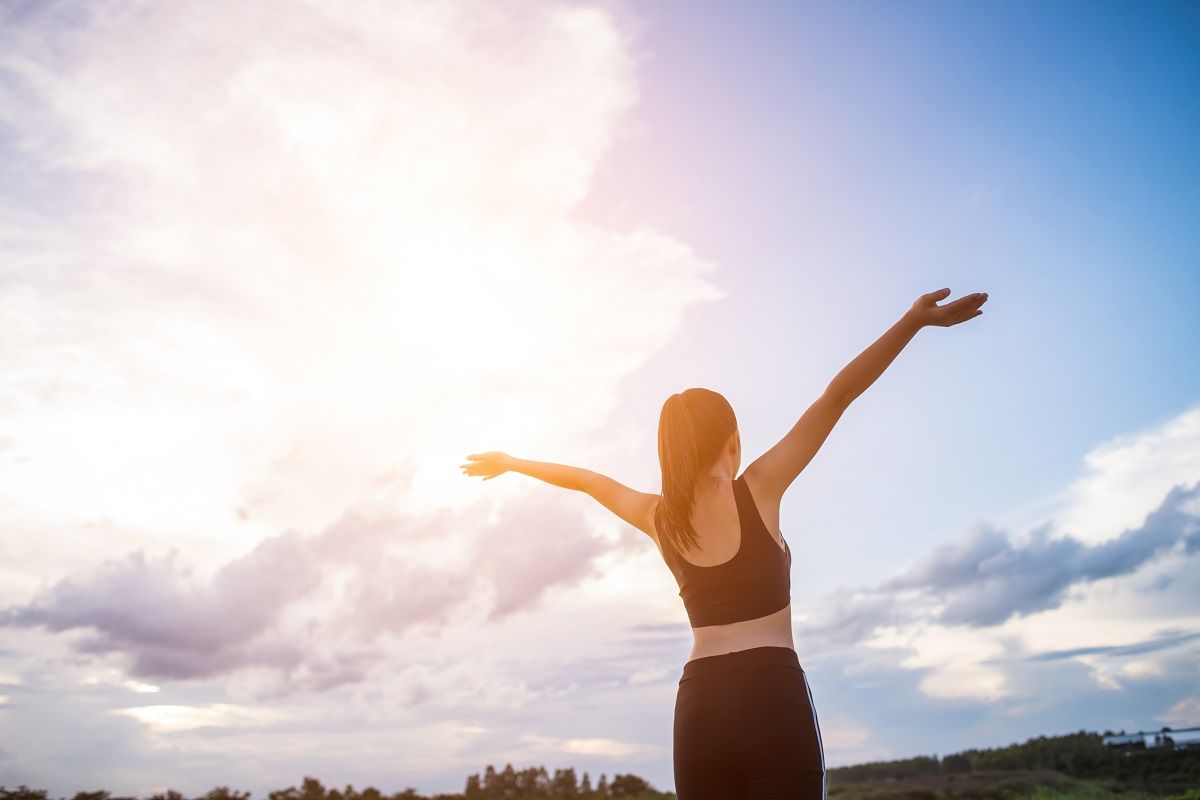 Do you want to change your life for the better? Are you looking to make big changes to your lifestyle for the sake of your mental health? Do you struggle with anxiety, depression, or mood swings that affect your daily life? These are just a few instances that may lead you to consider going to counseling in Orlando to seek support, guidance, and treatment. When you attend counseling sessions, you will be able to discuss your concerns, issues, feelings, and uncertainties...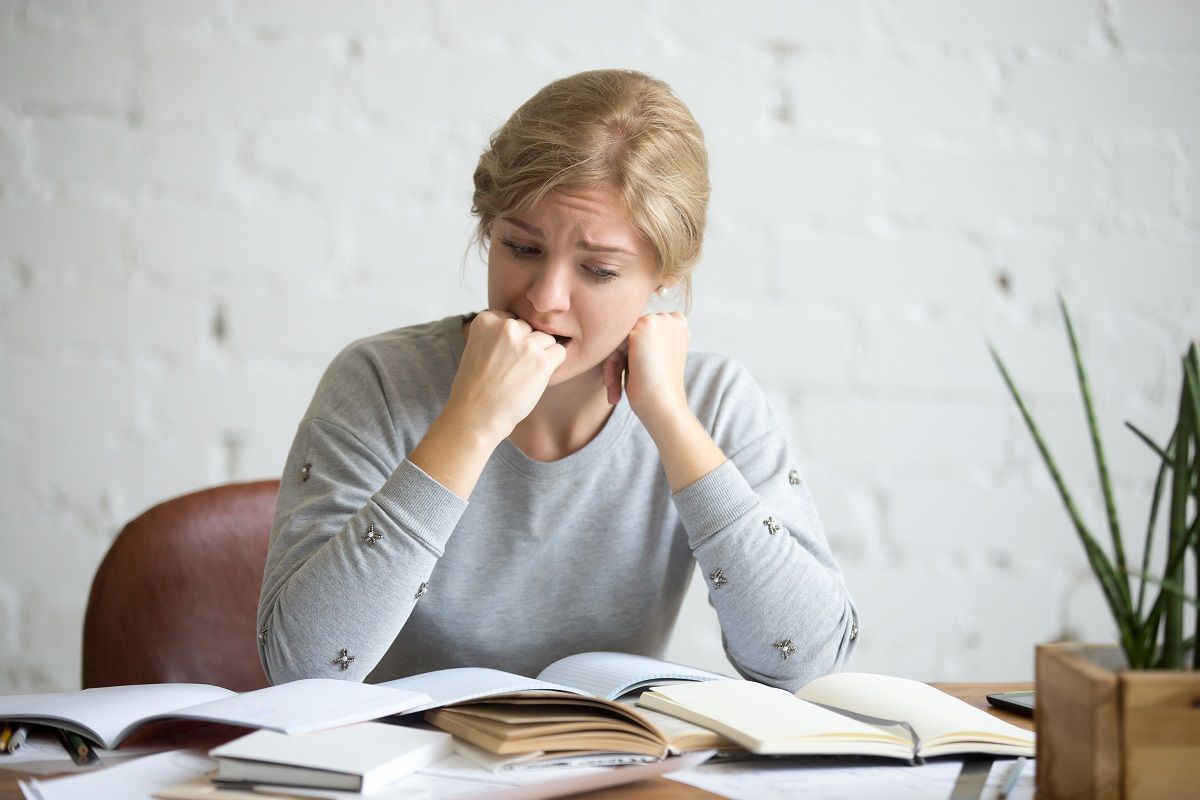 Suffering a loss of a loved one is difficult, heart-wrenching, and life-changing. When the holidays are near, it can make it even more challenging to celebrate the joyous times while you are still grieving. Although your heart is heavy with the loss, the holidays still come and go as usual. As a counselor in Orlando, we offer these tips to get through the holidays while you are still grieving a loss of a loved one. Avoid Falling into Bad Habits During t...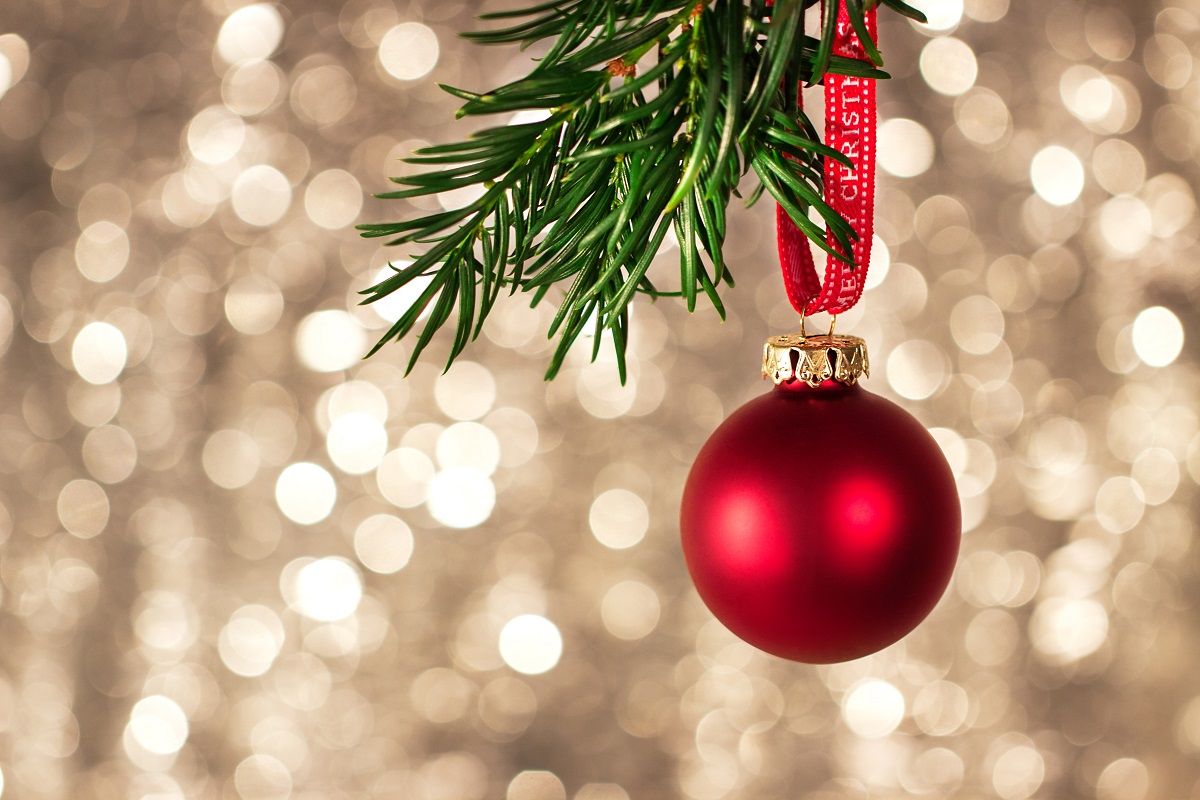 Are you going through big life changes that have triggered your anxiety? Are you incredibly anxious about changes that are coming your way? Whether you are moving, changing jobs, getting married, getting divorced, or starting a family, you may realize that your anxiety is triggered by life's big changes. When you battle anxiety, it can be difficult to come to terms with some of life's changes, despite how prepared you may truly be. If you need assistance, couns...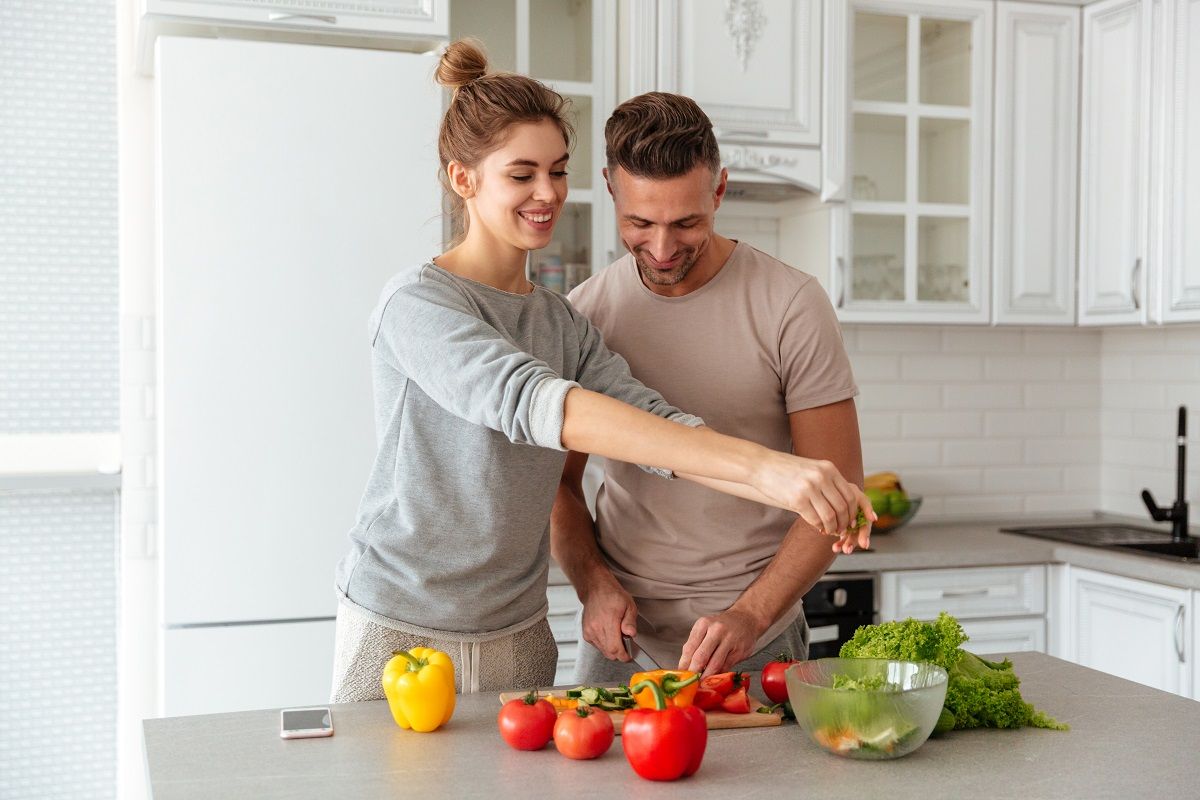 This year has brought many challenges, complications, unforeseen circumstances, and cancellations that have caused many of us to feel down about our lives. We have spent time adjusting to new routines, making changes we never knew we'd have to make, and trying to stay connected to family and friends. Staying at home and cancelling plans has also made life difficult for many, especially those that already struggle with anxiety or depression. This winter, we will continue ...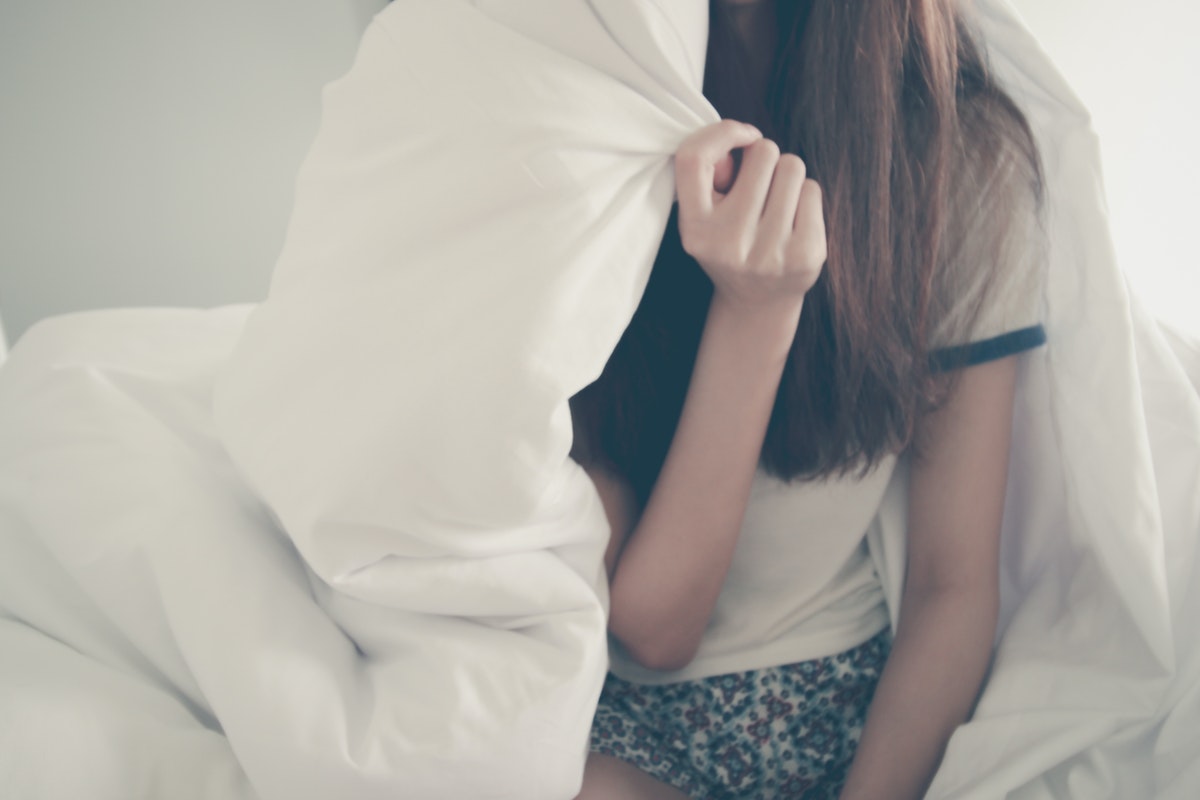 Teenagers today have to cope with many different struggles that can make growing up challenging. Not only can the transition from adolescence to adulthood pose its own difficulties, but the constant use of technology also brings about many issues related to cyber bullying and mounting societal pressures. Teens, in particular, can have trouble navigating these obstacles. With the help of a counselor in Orlando, your teen can learn how to properly cope and have a healthy minds...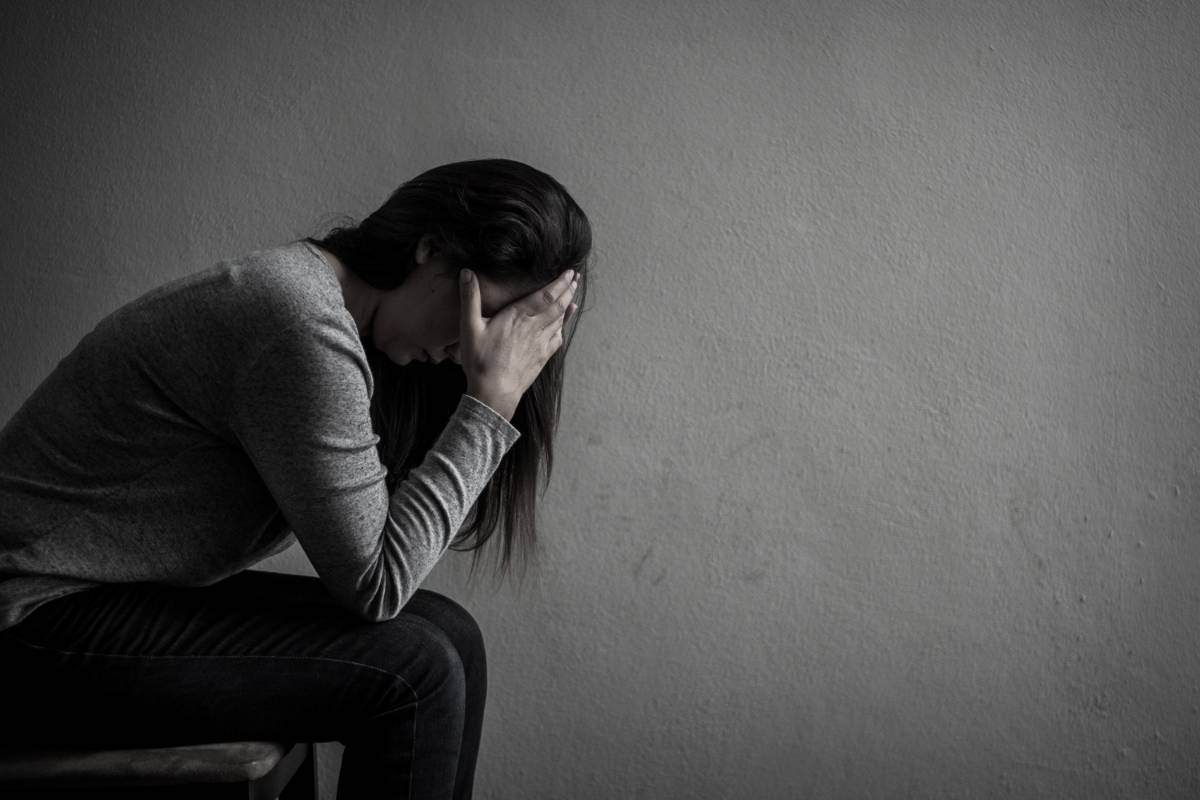 Have you been feeling unhappy and withdrawn lately? Are you concerned with your mental health? Being unhappy doesn't necessarily mean that you a depressed, but it can indicate that you need to make some changes to your lifestyle. Depression is associated with a prolonged, persistent negative emotion that can make your personality change, motivation crumble, and inspiration disappear. At counseling in Orlando, you can learn how to cope with these negative emotions s...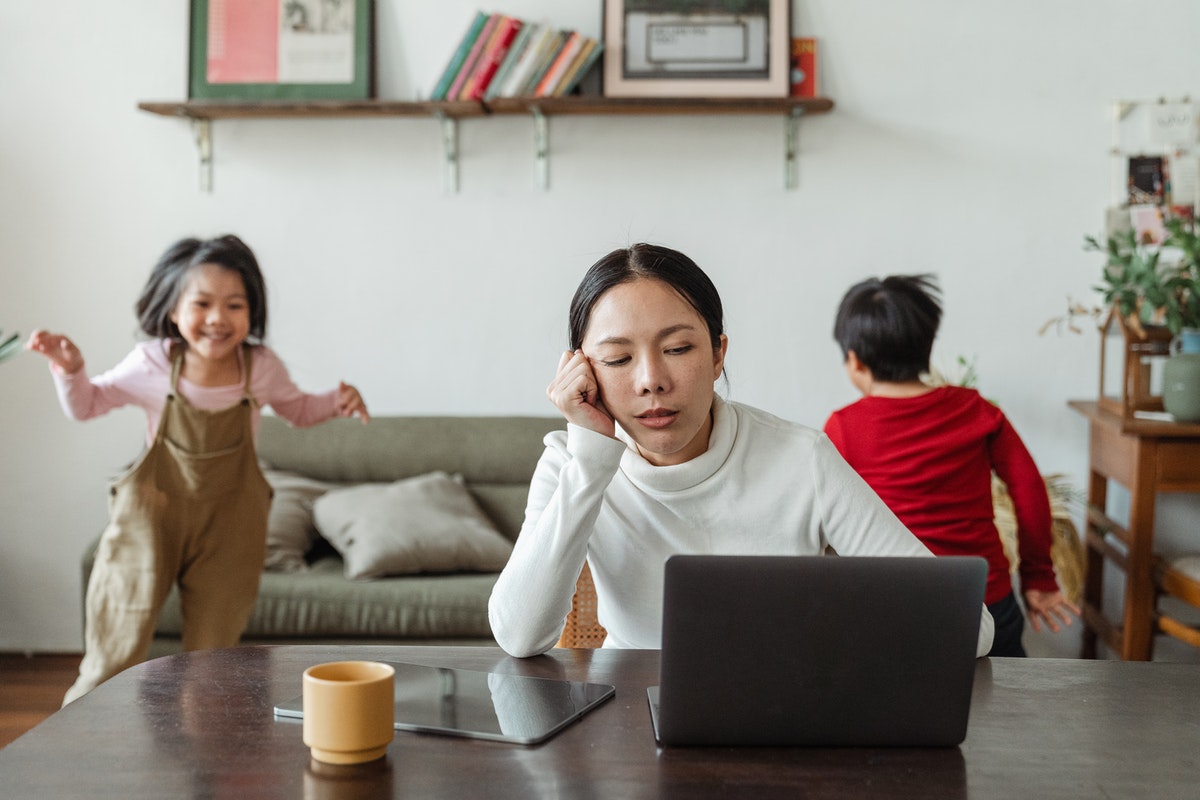 Many of us hoped that the threat of COVID-19 would have disappeared from our lives by now, but this is not the reality we are facing. Instead, the threat of the disease is still ever-so-present as we enter the winter months and the holiday season. This truth has left us battling the negative effects of pandemic fatigue, which makes it difficult to cope with all the practices that keep us safe while keeping a stable mental health in the process. As a counselor in Orlando, we ...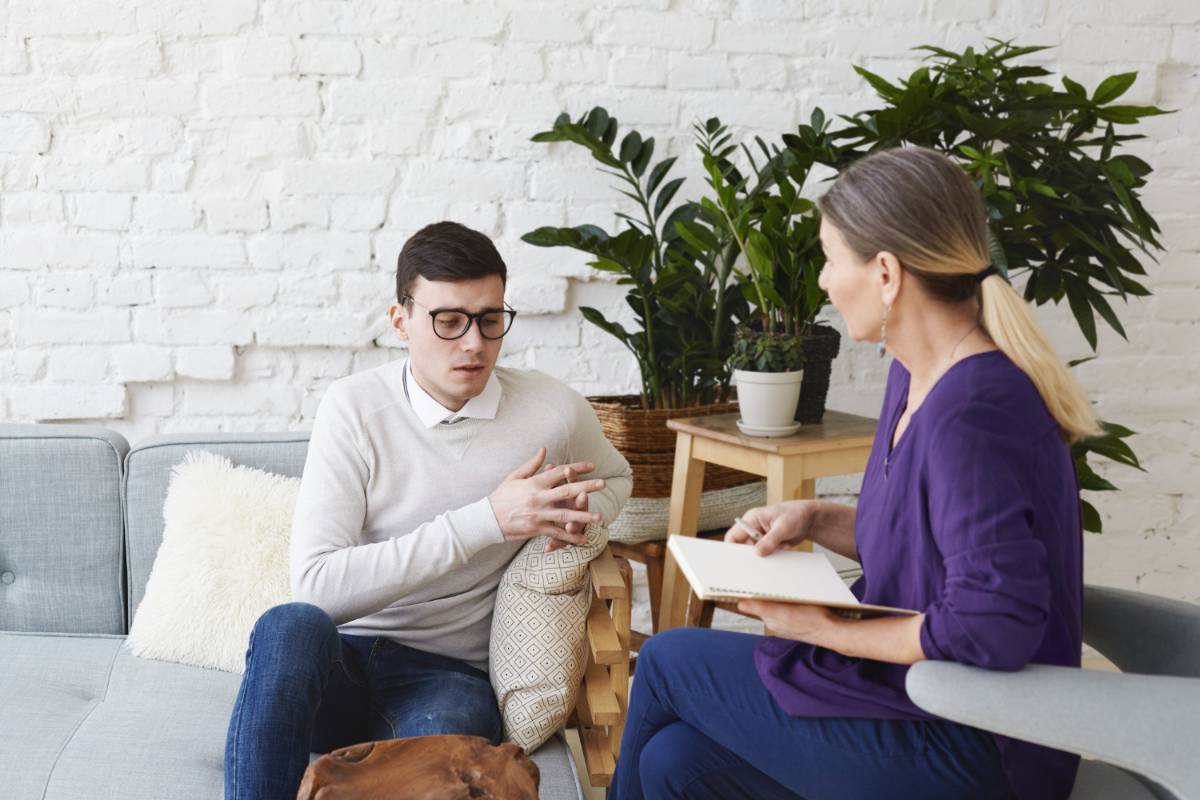 Are you wondering whether counseling will help you overcome struggles or challenges you've been facing lately? Are you debating whether all that time and energy will be worthwhile? Counseling in Orlando can be one of the most powerful tools for self-improvement, self-growth, and self-awareness. As experts in counseling, we offer many services that assist our clients with issues relating to their mental health, life struggles and challenges, coping with change and transit...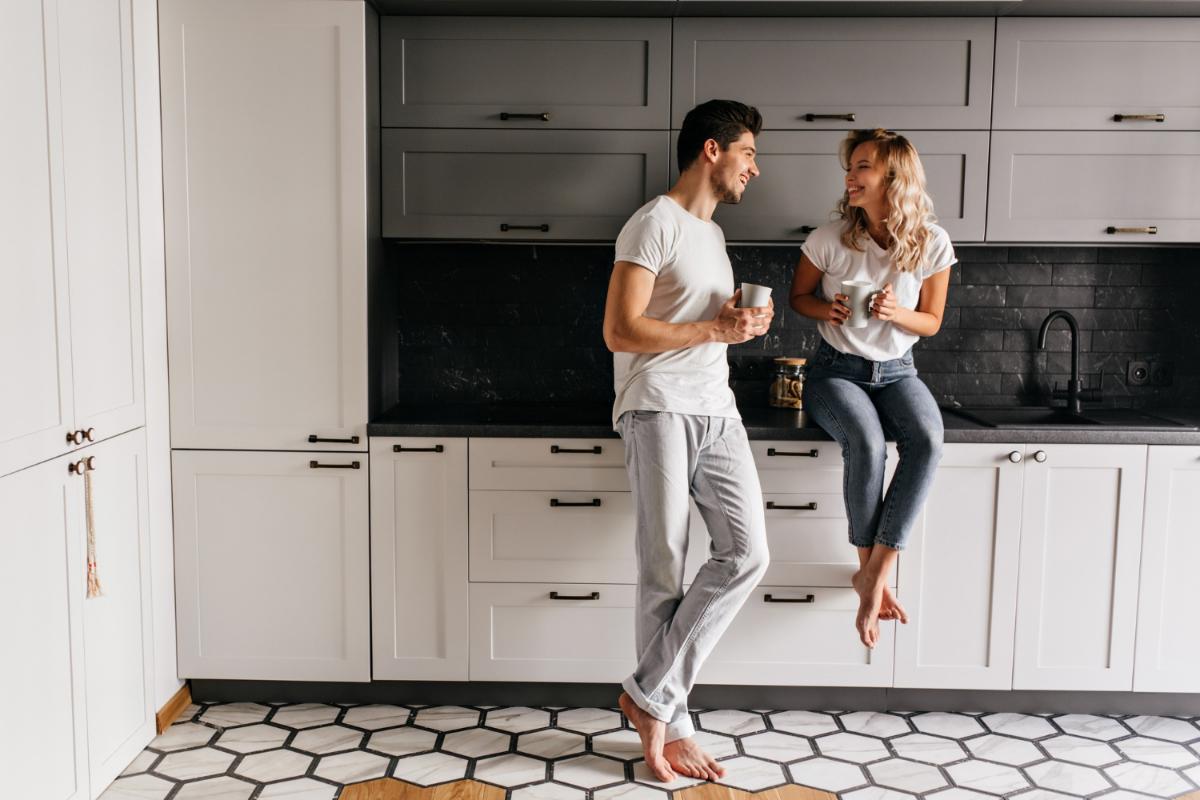 Even if you've never talked about boundaries with your partner, every relationship has boundaries. Boundaries help each individual to have the space and room you need to be healthy and mentally sound. When you are struggling to set and abide by boundaries with your significant other, you may want to work on this issue with a counselor in Orlando. We help many couples work through their issues, including a lack of boundaries, emotional attachment issues, or unhealthy boun...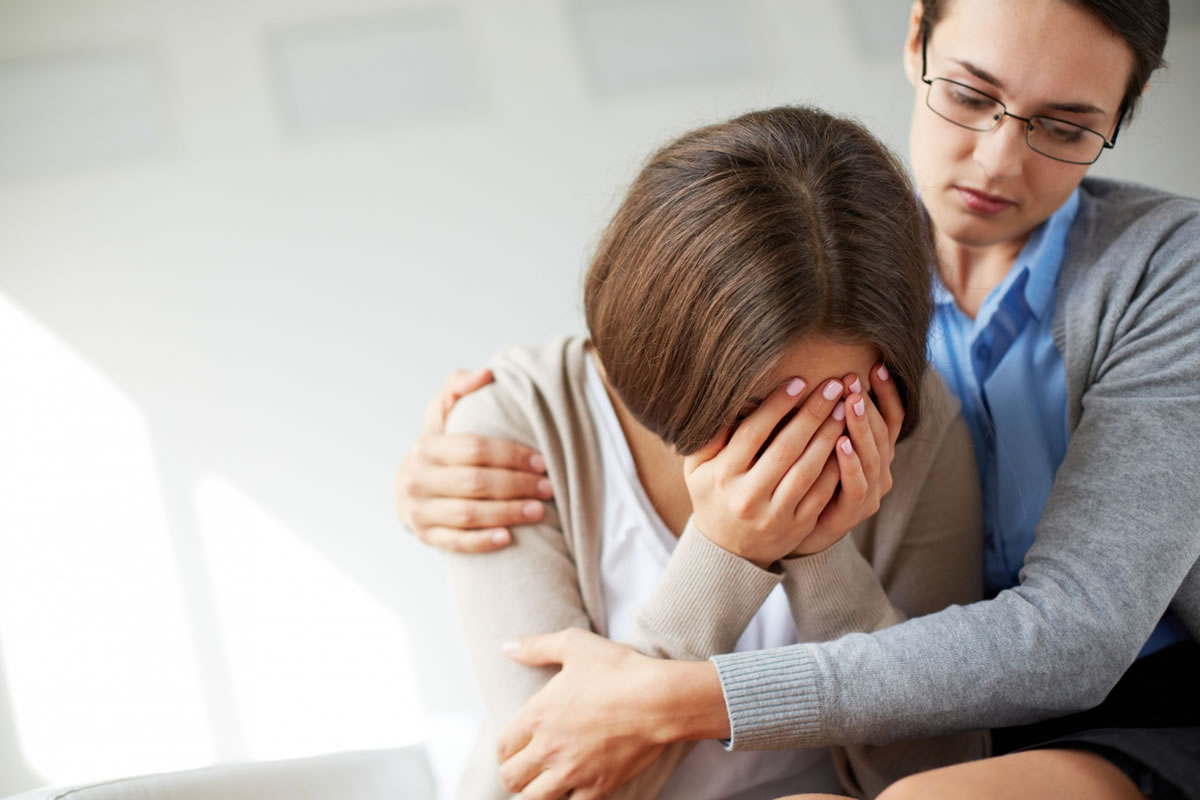 Do you have a friend that is struggling to cope with their own grief? Are you wondering how you can be supportive of your friend during their time of grieving the loss of a loved one? Any good friend will always take measures to care for, protect, and support their friends during hard and difficult times. When our friends are grieving, we are typically grieving with them in support of their journey. As a counselor in Orlando that works with many grieving clients, we kn...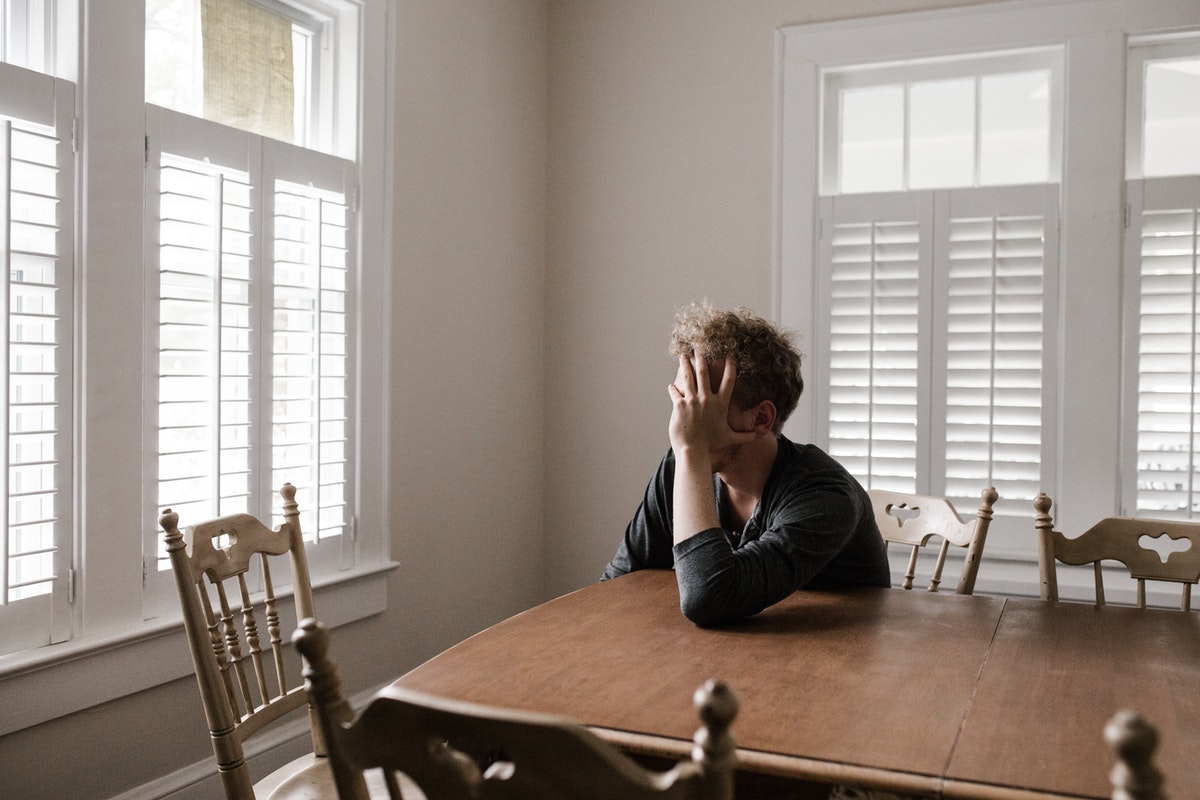 The responsibilities of a parent are endless, as children will always need your guidance, support, and attention. They require much time and responsibility, which can make parenting a daunting task. Many parents may become easily overwhelmed or anxious about their responsibilities towards their children. If this occurs frequently and stunts your ability to live a full life, you may want to seek out a professional counselor in Orlando for coping strategies. Parent...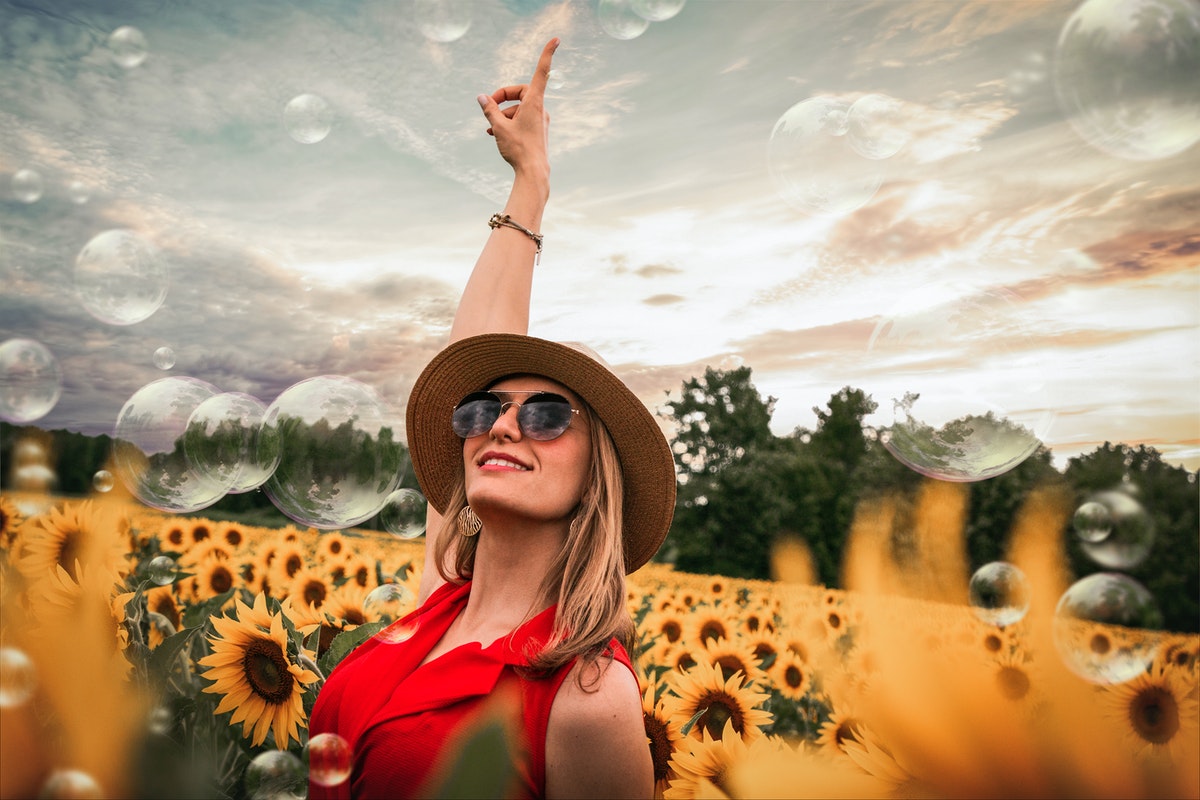 When you feel good about yourself, you likely feel more productive, happy, and ready to take on your day. On the flip side, when you feel down about yourself, you may want to avoid social situations and stay home to sulk. Self-esteem and confidence have a large impact on how we carry ourselves through life, and also on what we do in our lives. Working on your self-esteem is important to living life to your fullest and accepting who you are and who you want to be. When ...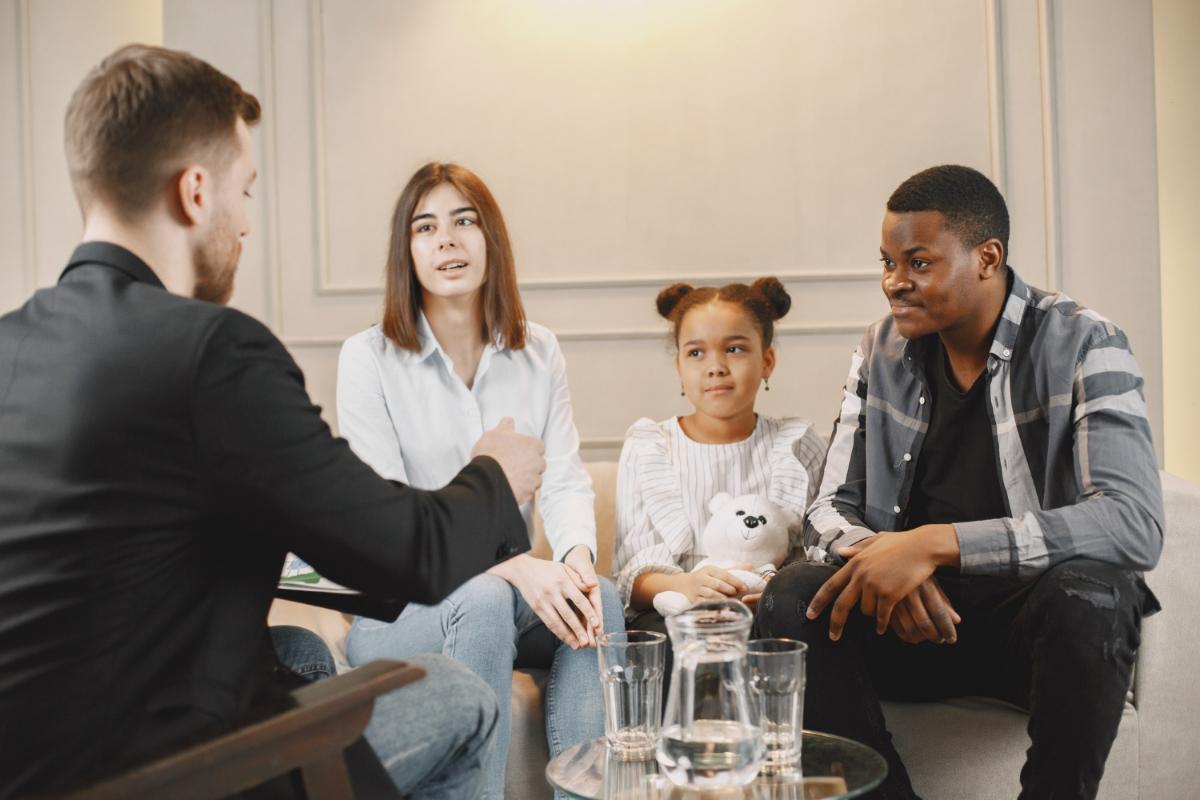 Family dynamics can sometimes be complicated. Mixed families may struggle with respecting their parents, multiple sibling families can have sibling rivalries, and split families can battle scheduling issues. Also, families that have made significant changes, like relocation or loss of loved ones, can struggle with adjustments. As a family counselor in Orlando, our professional counselors and family specialists work with entire families in a group setting to assist them in ov...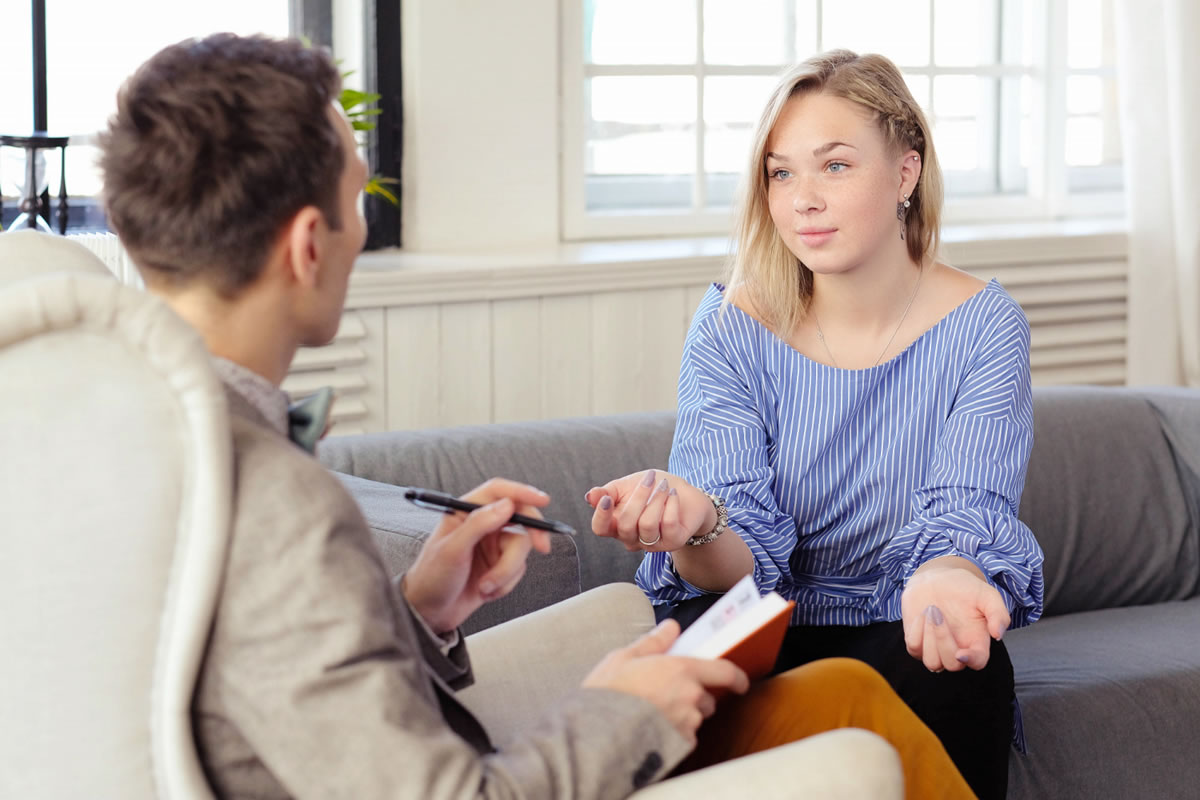 Have you been debating whether you should invest in therapy or not? Do you want to see personal growth but seem skeptical about spending time with a therapist? Whenever you spend your time with a counselor in Orlando, you will be able to see personal growth and change faster than many other types of personal development. Because of the strategies you will learn, the discussions you will have, and the realizations you may encounter, there is no better place to work on yoursel...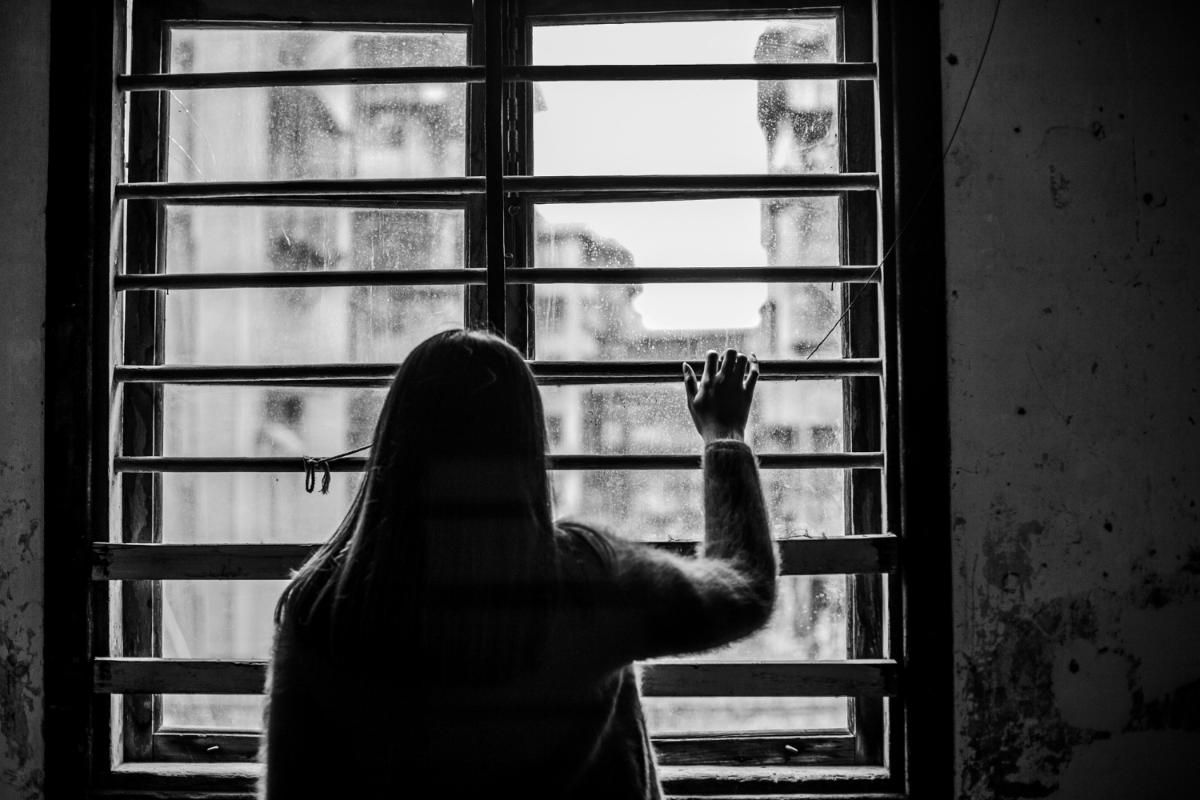 Have you recently suffered from the death of a loved one? Are you struggling to deal with the aftermath? When you experience a loss, it can affect you greatly by creating unspeakable grief. To alleviate the symptoms of grief, you may want to get the support of a counselor in Orlando. Grief counselors and therapists can assist you in reintegrating back into a normal routine and supply you with strategies to develop a new normal after loss. There are many ways a co...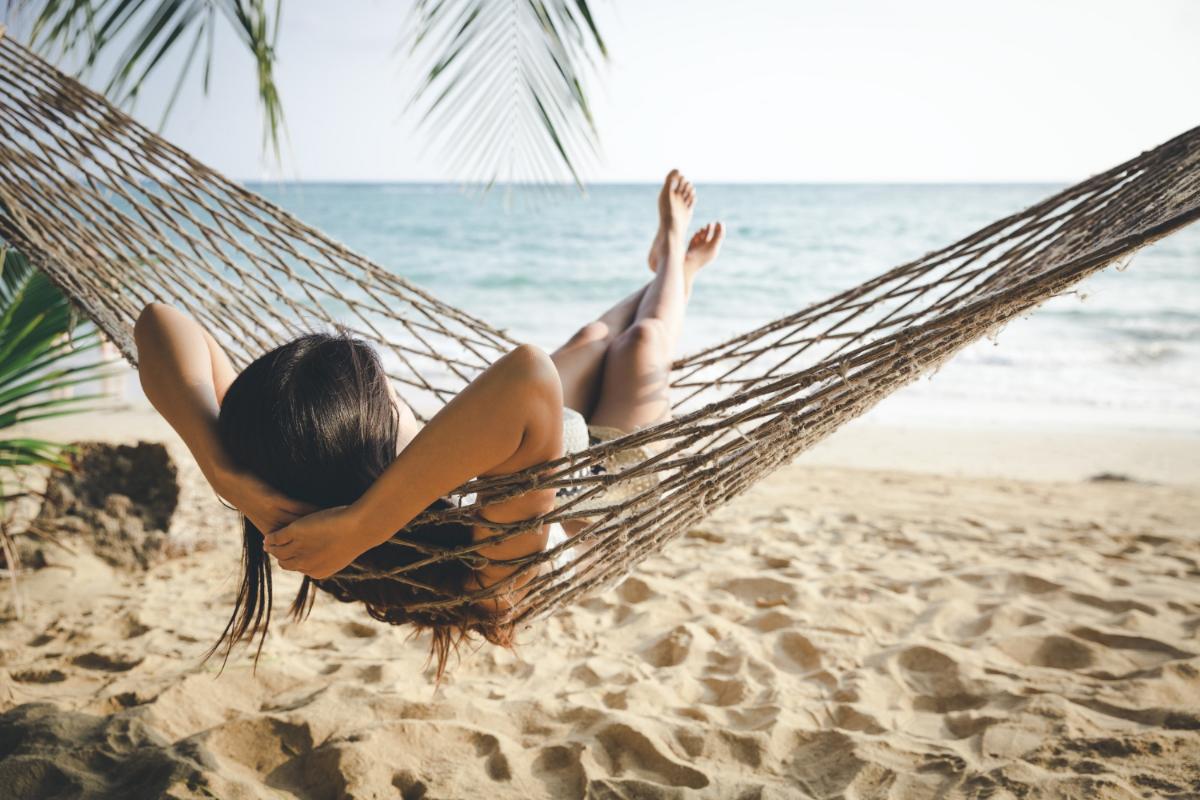 Change is inevitable, yet it can still be a challenge once it comes time to accept that change is happening to you. Whenever you are coping with a new situation, a big life transition, or an unexpected change in life, you may need a little help getting through it. Our counselors in Orlando offer individual counseling to assist you through tough times. We offer one-on-one insight and a safe place to discuss your situation without judgment or criticism. There are a few s...
Licensed mental therapists are trusted to provide quality care for those in need of diagnosis, guidance, support, and counsel those facing difficult circumstances or mental issues. They help with issues pertaining to relationships, anxiety, depression, family, careers, and negative feelings. As a premiere counselor in Orlando, we offer our expert therapy services to better the lives of our patients. There are a few traits that you want to make sure your therapist possesses....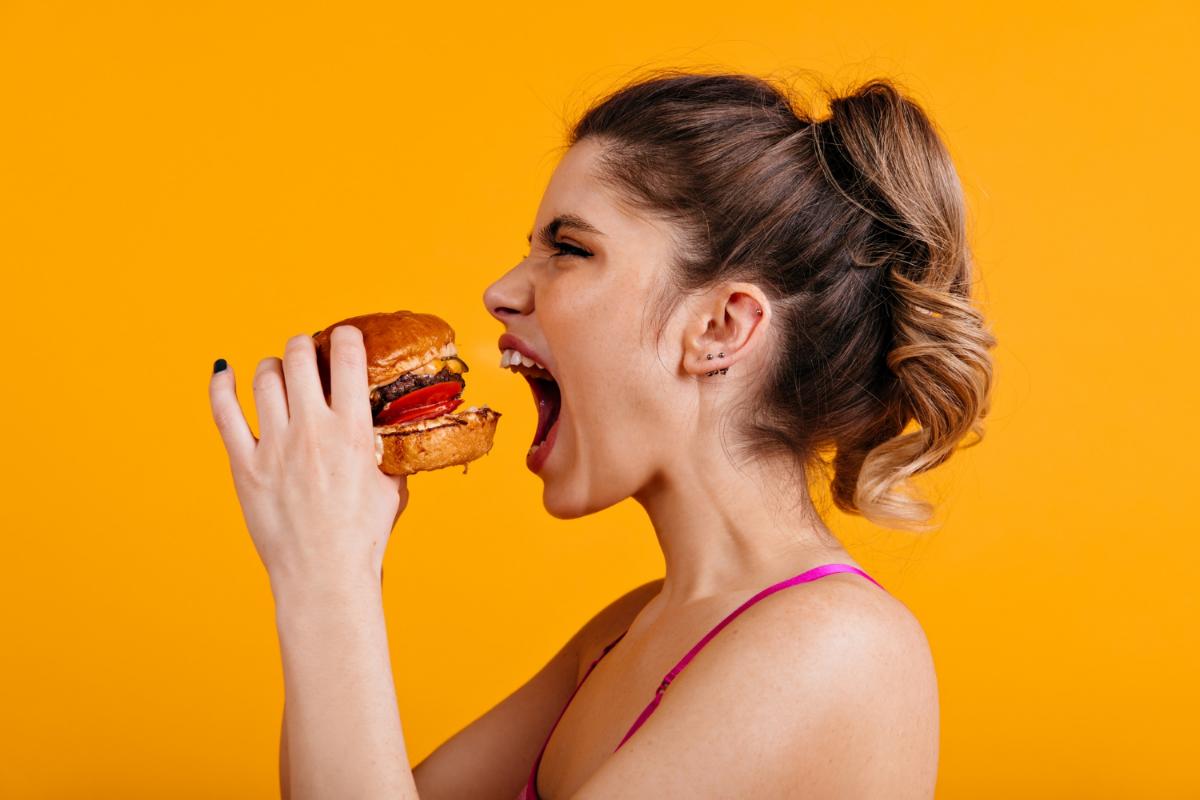 If you have noticed that your friend has been having rapid weight loss, an obsession with food, and harboring secrets or telling lies lately, they may be suffering from an eating disorder. Eating disorders often begin with a diet and then become an unhealthy obsession with food. This can lead to lying, losing friends, avoiding situations, and more. If you suspect your friend is suffering from an eating disorder, you want to be sure to contact a top counselor in Orlando for p...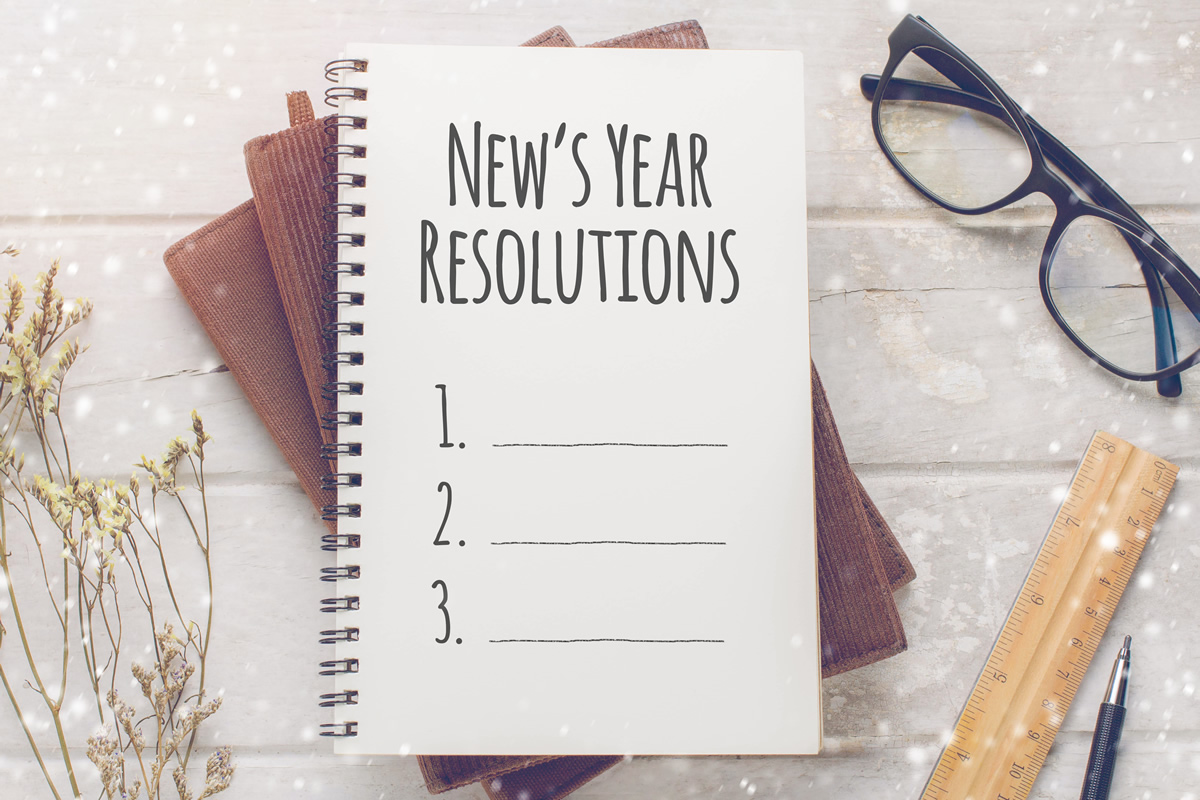 Every time January rolls around, everyone comments on how fast the time goes. They also quickly follow with the dreaded question, "What are your new year's resolutions?" You may tell yourself a few of the more common resolutions, like losing weight or eating healthier, but it is important to set your resolutions with intention to grow. When setting your resolutions, consider what you want to achieve and how you want to better your life. In order to stick ...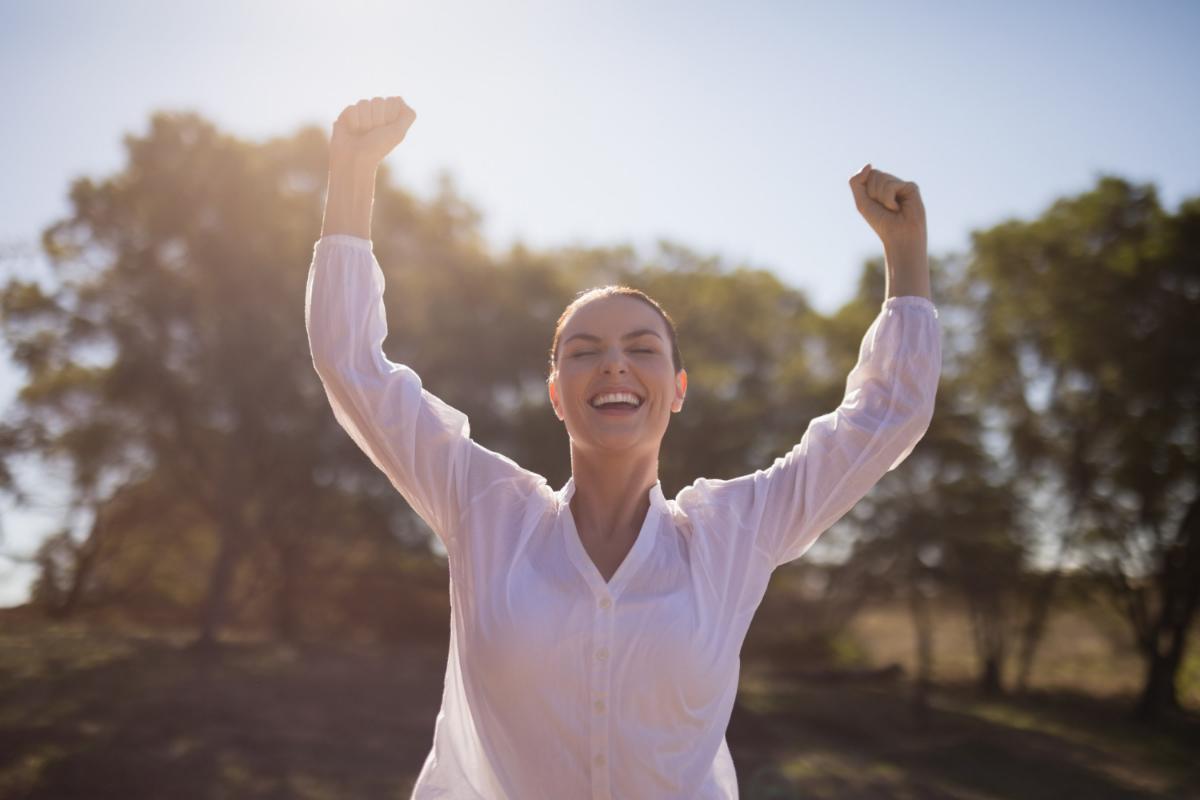 When you are faced with a difficult situation, it is important to do your best to deal with it as appropriately as you can. Sometimes, you need to demonstrate extreme resilience in the face of hardships. Those who have a difficult time coping with changes or dealing with unfortunate circumstances should consider counseling in Orlando to help them through these times. In counseling, they can be taught how to develop resilience in tough times. There are a few ways to dev...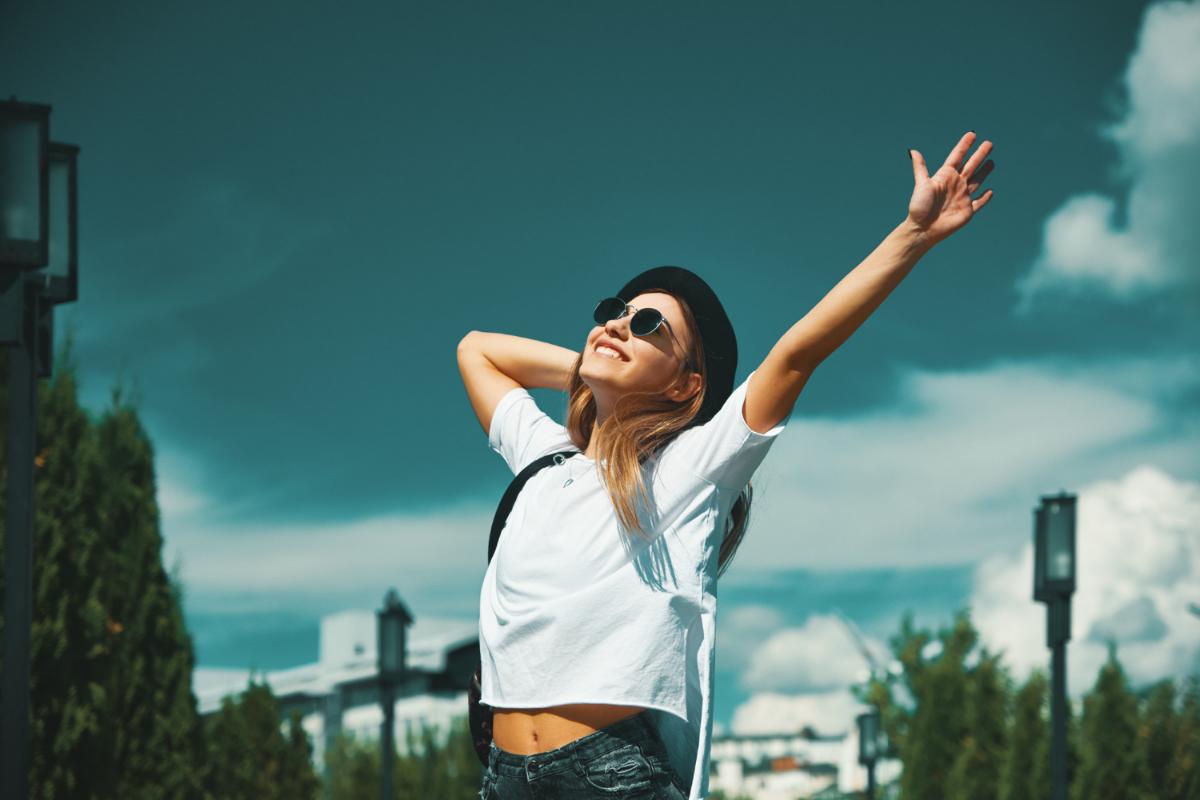 Finding joy and happiness in your life can improve your mental health and keep you sane throughout life's challenges and dark times. Making sure that you stay happy every single day is critical to increasing your confidence and can affect all aspects of your life. For those who stay busy, it can be challenging to carve out time to find happiness amidst life, work, and other obligations. As a counselor in Orlando, we at Evolve Counseling help our clients to strategize way...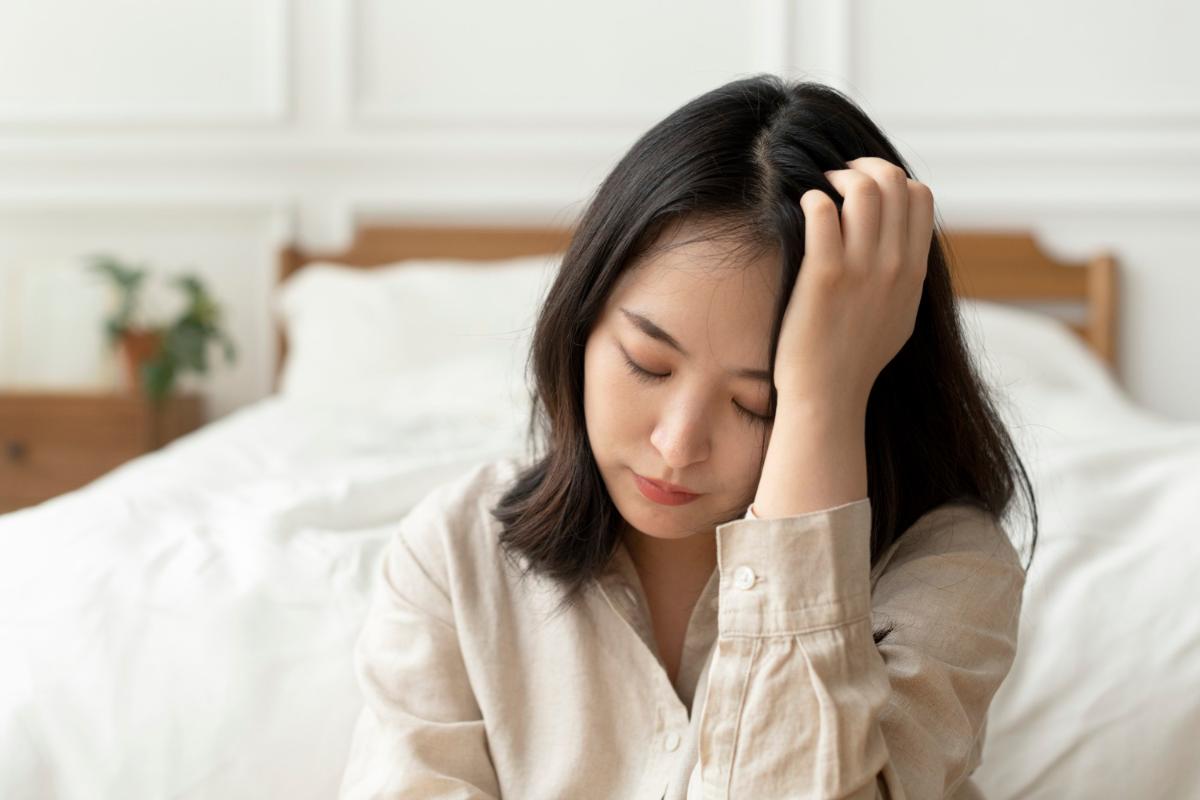 Self-worth may seem like an easy concept, but it is actually perplexing to many. We all want to believe in ourselves and exude an appropriate confidence saying we know what we're doing. However, this can be challenging to some, because truly believing in one's self does not always come so easy in the world today. With constant pressures, cultural bias, competition, and comparisons readily at your fingertips, it is easy to doubt or question your life and your ab...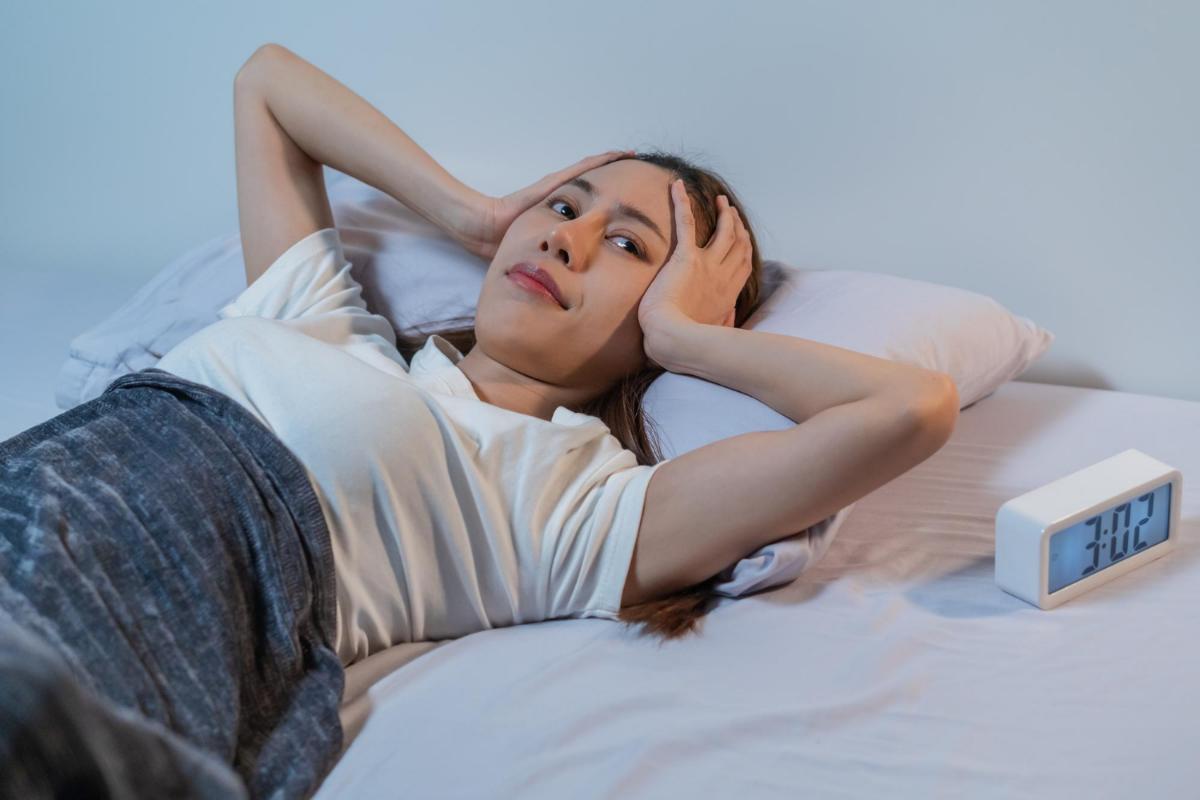 You already know that getting eight hours of sleep every night is a requirement for good health. It helps you stay calmer regardless of what life throws your way. It also lowers the chance of many health conditions, including hypertension and strokes. Many people, however, find it hard to get a good night's sleep. If you are one of these, then using psychology to get a great night's rest can help. Prepare for Bed Going to bed at the same time each nigh...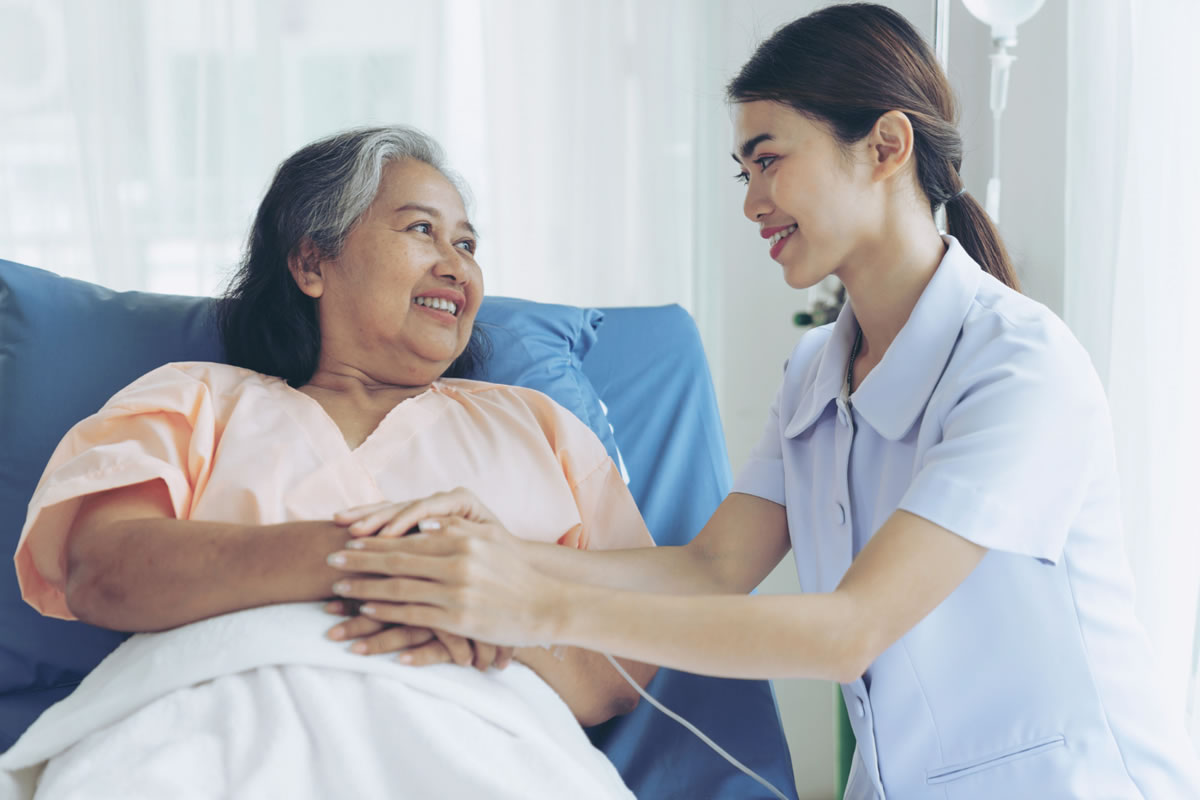 If you are finding yourself becoming the caregiver for your spouse, an elderly parent, or someone else that you love, then you are beginning a journey filled with incredible adventures and some turmoil. It is vital that you take care of yourself by recognizing your emotions and seeking help when needed. Remember that there are no good or bad emotions, but it is how you deal with them that can make all the difference. Take time along the way to take care of yourself before you experience careg...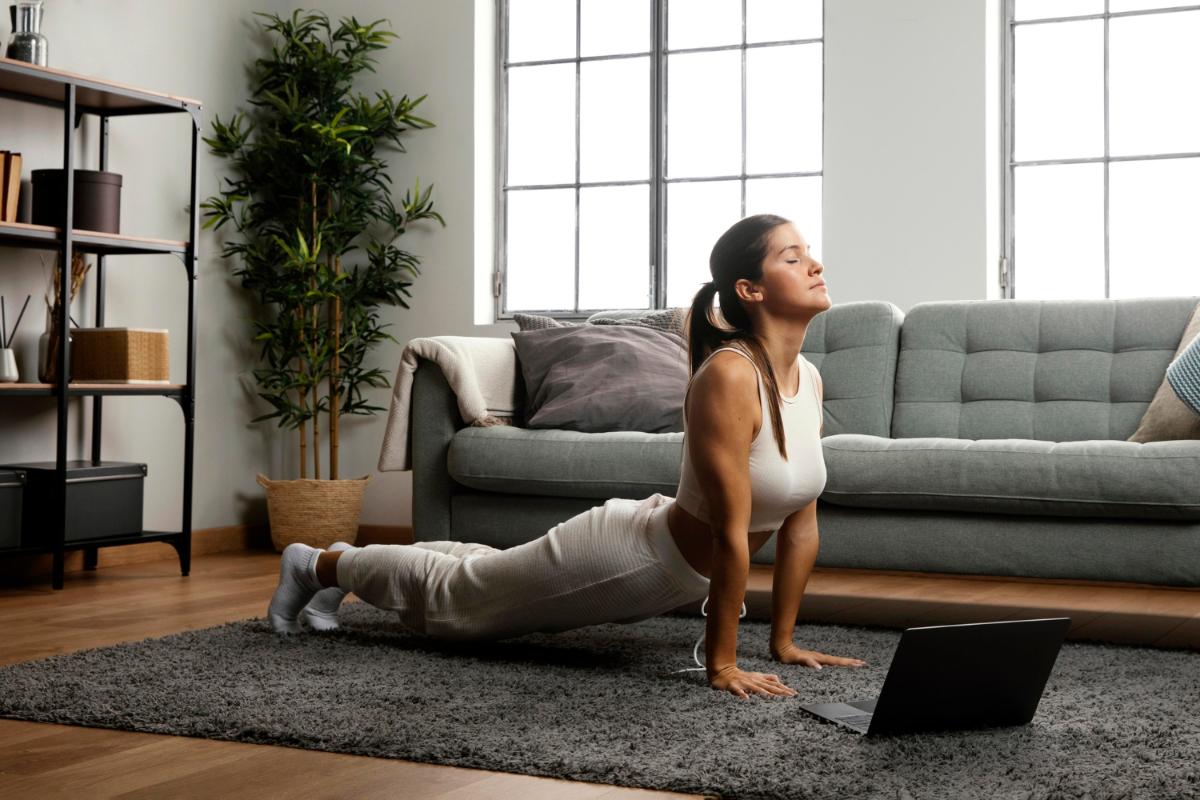 If every time you turn on the news, reporters seem to be reporting bad news for your city, state, and country, then it can be hard to keep a positive perspective. It can be even worse if you face financial issues, and you dread every time the phone rings. You may find it challenging to keep a smile on your face. If you are struggling with issues at your house, job and with your kids that seem to have no easy answers, then you may start feeling like you have the weight of the world on your sho...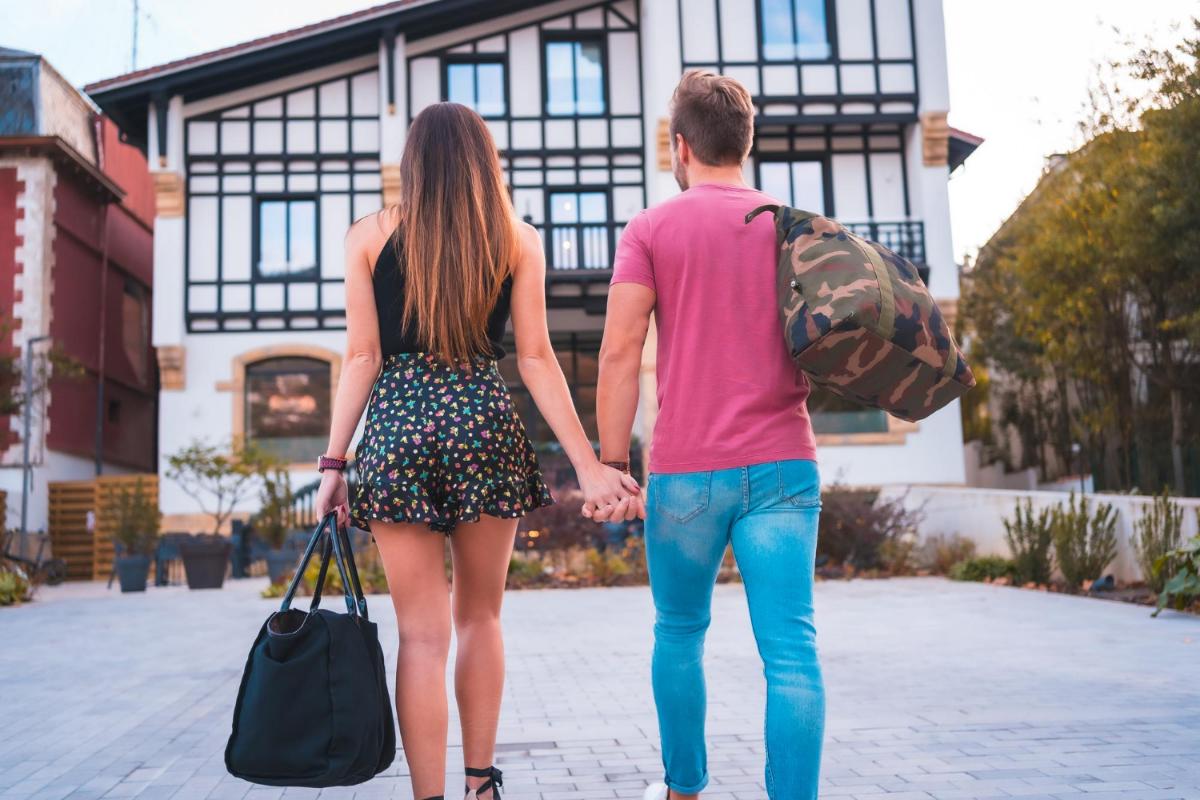 About 25 percent of Americans are thinking of skipping their summer vacation this year. About 60 percent of those responding to a survey say that they do not have the money to make a trip this summer. Others are saying that they feel like their chances for a promotion at work will be harmed by taking a vacation. Still, others say that they have too many obligations that no one else is willing to fulfill. If you are one of those people who is thinking of skipping your summer vacation this year...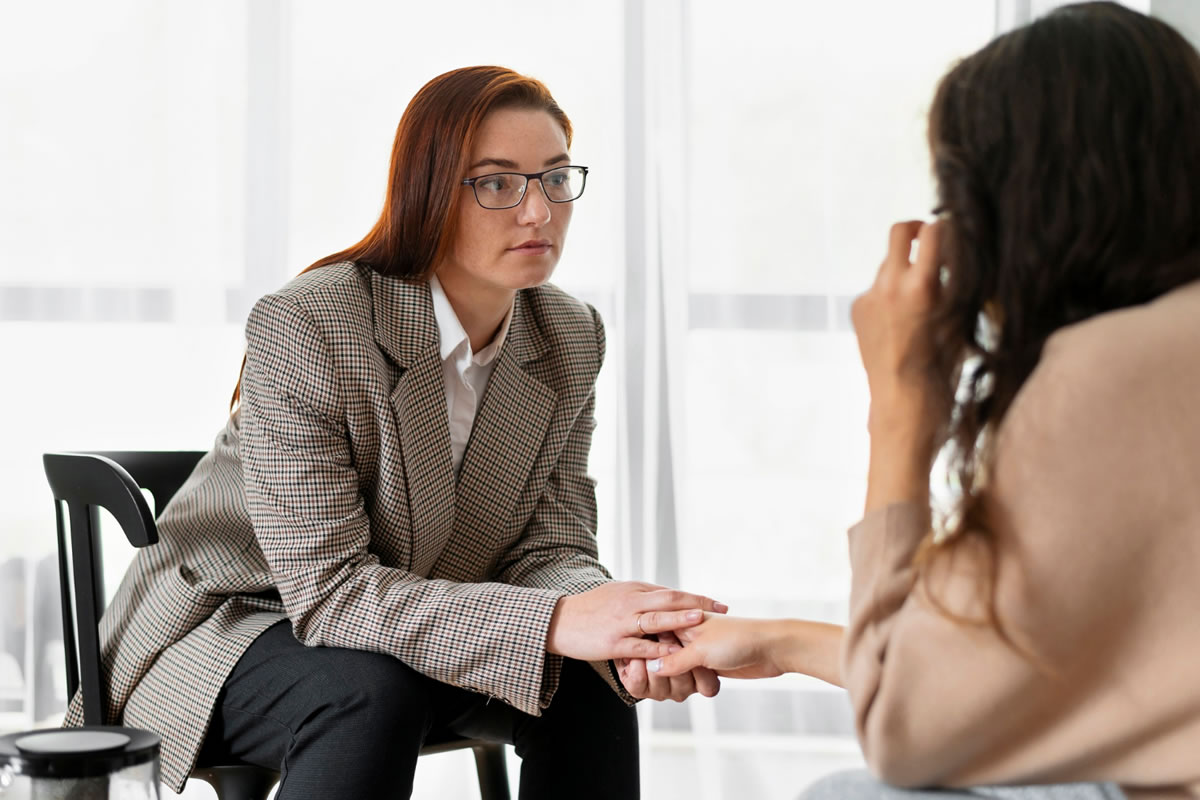 It seems like in today's world, bad news often comes quickly and may be bombarding you from many different sides. Therefore, everyone needs to have effective coping skills that they can use quickly. Consider these ten surprising coping skills that you can use regularly. Clean Picking up the clutter, cleaning out the closet, and sweeping the floor are all outstanding coping skills. Psychologists have found that the less clutter you have around you, ...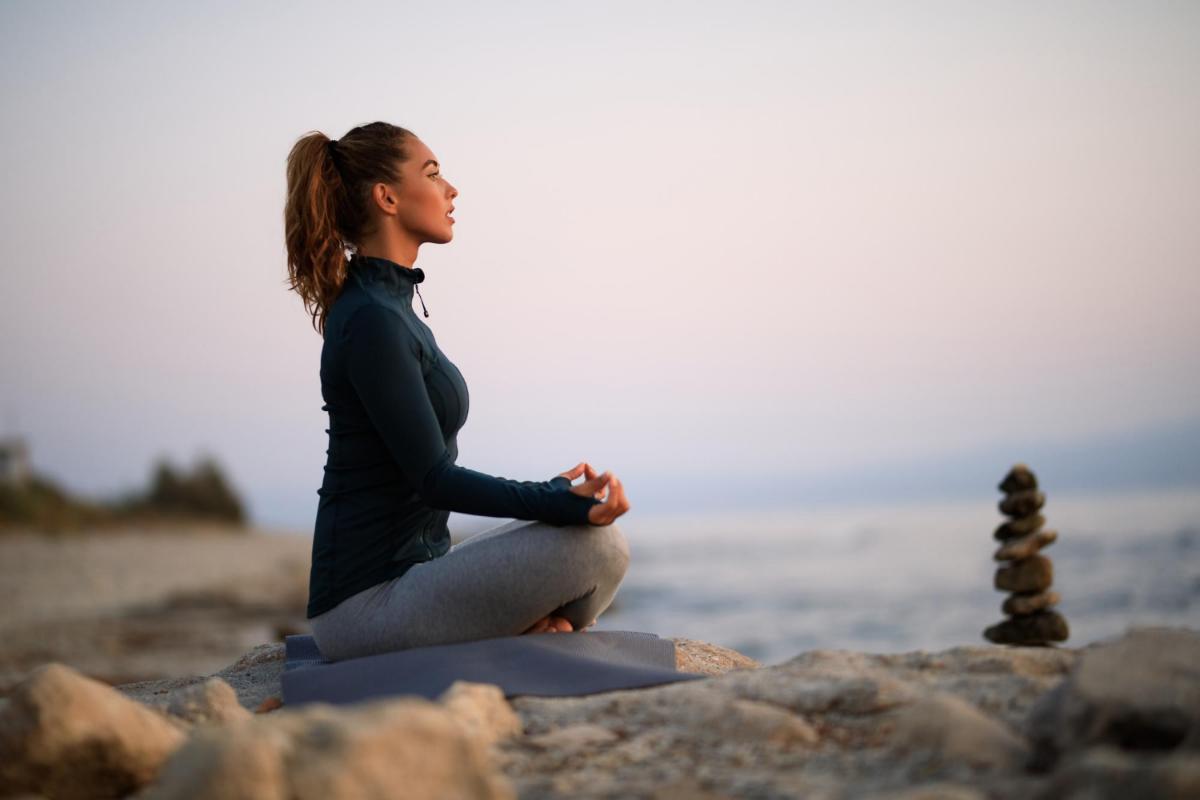 Very few people escape through life without ending up with a few lemons sent their way. It may be the death of someone close to you, the closing of the company where you work or a house fire. While you may not be able to control life's circumstances, you can choose how you react to life's lemons. Here are some suggestions on how to make lemonade when life gives you lemons. Make a Gratitude List Even when you hit a rough spot in life, there ar...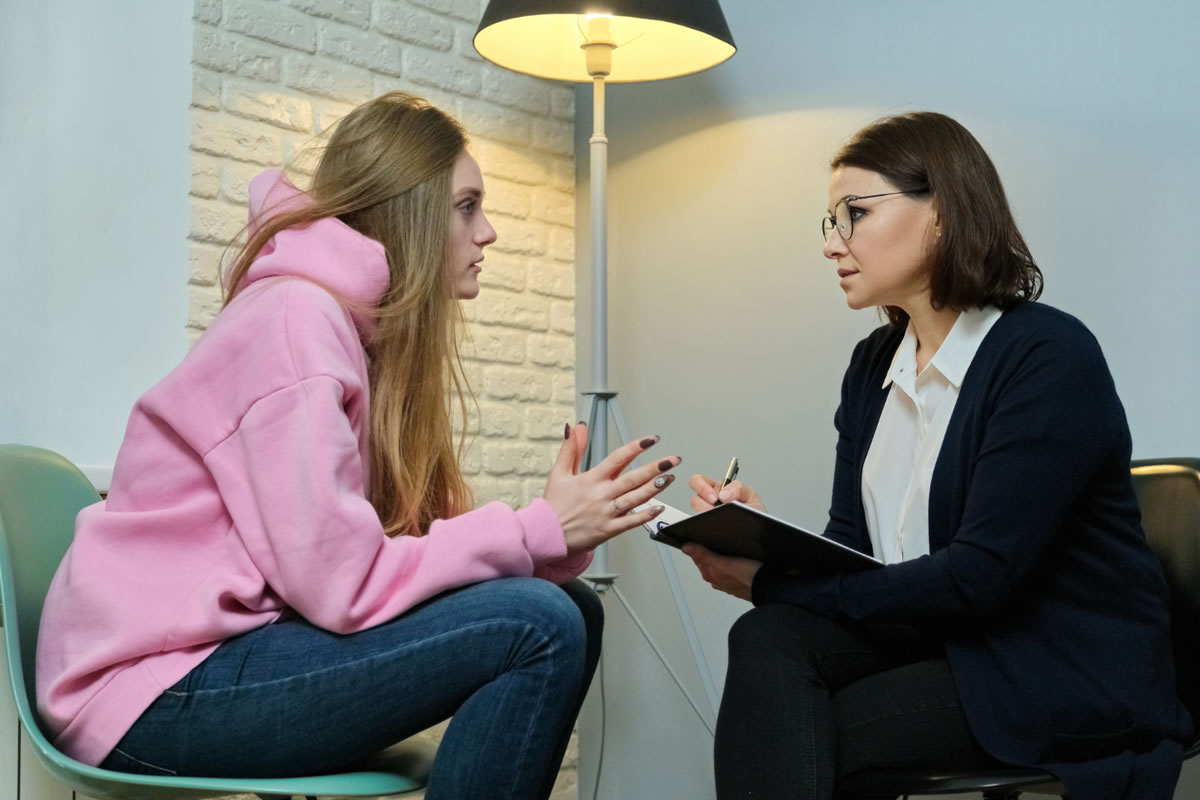 Many people find it difficult to seek out a counselor in Orlando. Yet, most people can earnestly benefit from their services. When evaluating counselors in Orlando, look for one that is ready to help you create change in your life. If the word change were an acronym, it would describe the perfect counselor. Caring ...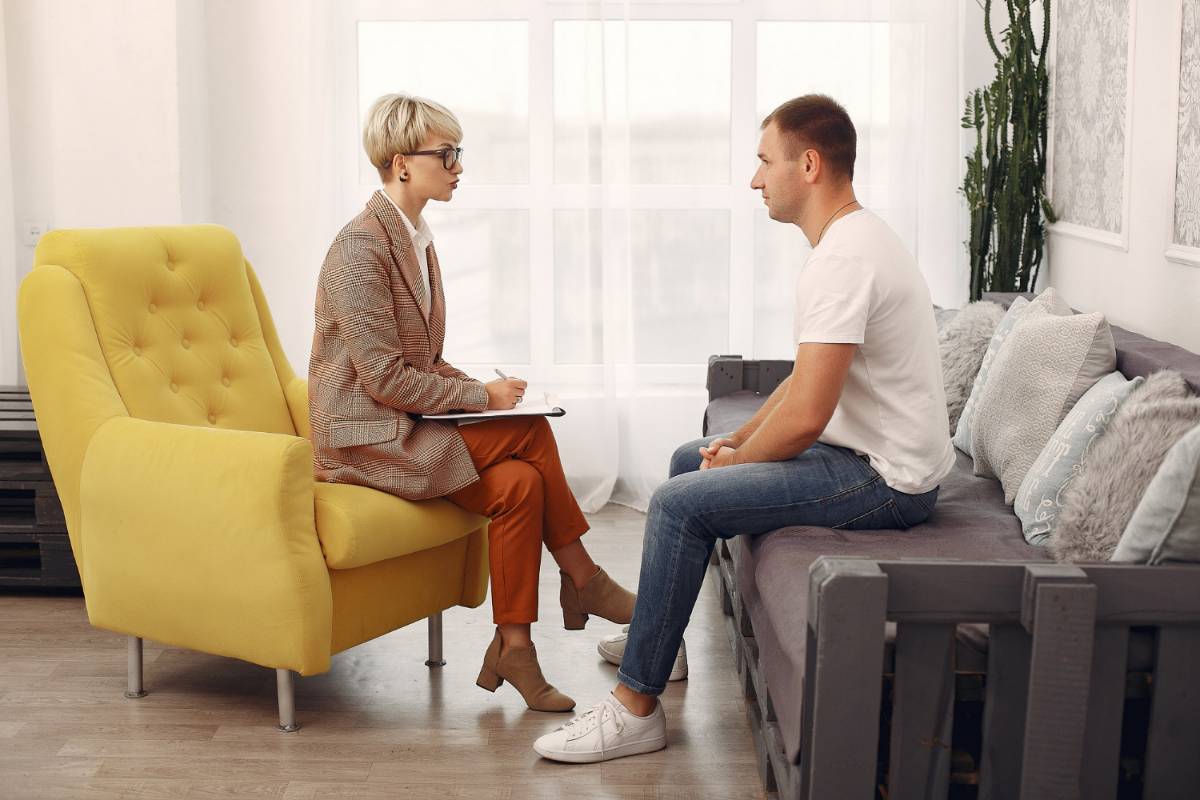 While there are a lot of misconceptions about mental health, seeing a counselor in Orlando isn't something to laugh at or poke fun at. Despite the stigma associated with trying to get professional help for mental health issues, it is still important to consider that it is sometimes necessary. The reality of it is that individual therapy is a useful tool for coping with many issues like depression, heart break, trau...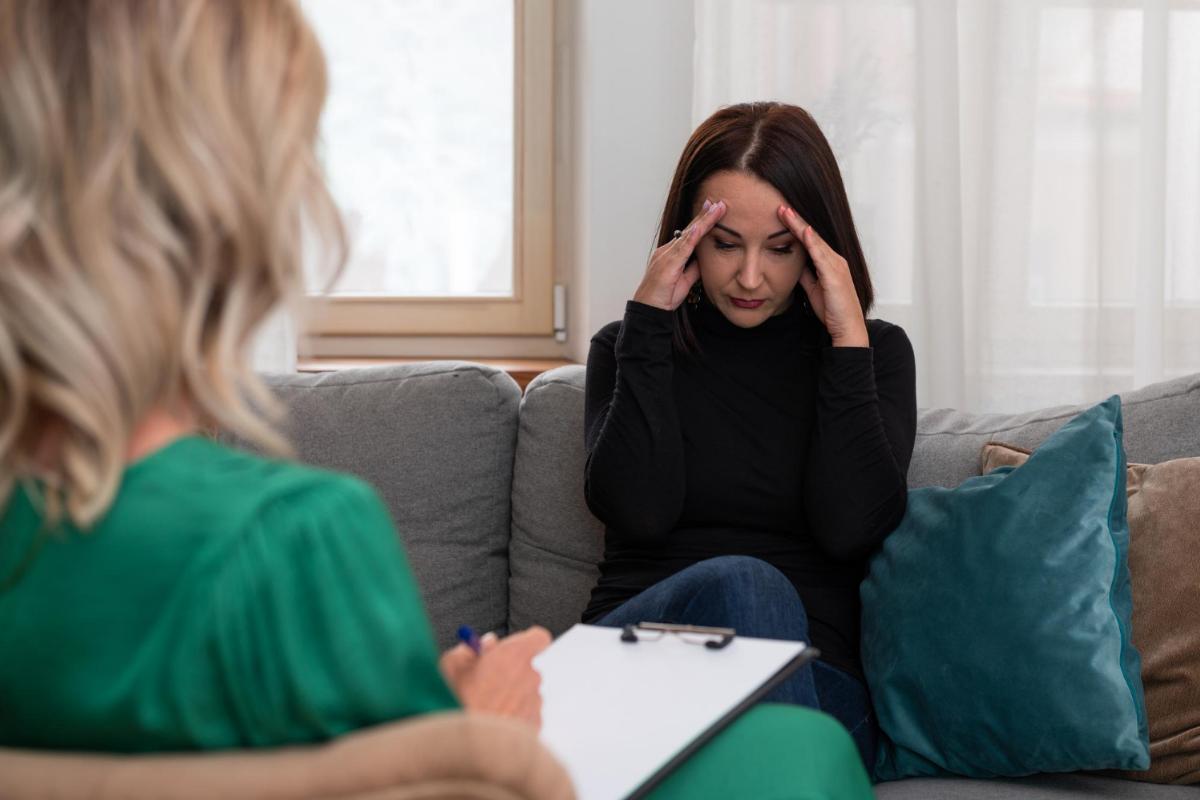 Mental health is a part of health that is sometimes taken for granted. Depression has actually gotten worse in the last decade with over 25% of Americans suffering from a form of depression. Depression exhibits in many different ways including bad moods and mood swings. While there is no single cure for depression, going for counseling in Orlando is a great way to stay in control of mental health. Here are some other tips to help you to deal with depression and stop it from taking over your l...