Menopause and its Impact on Women's Health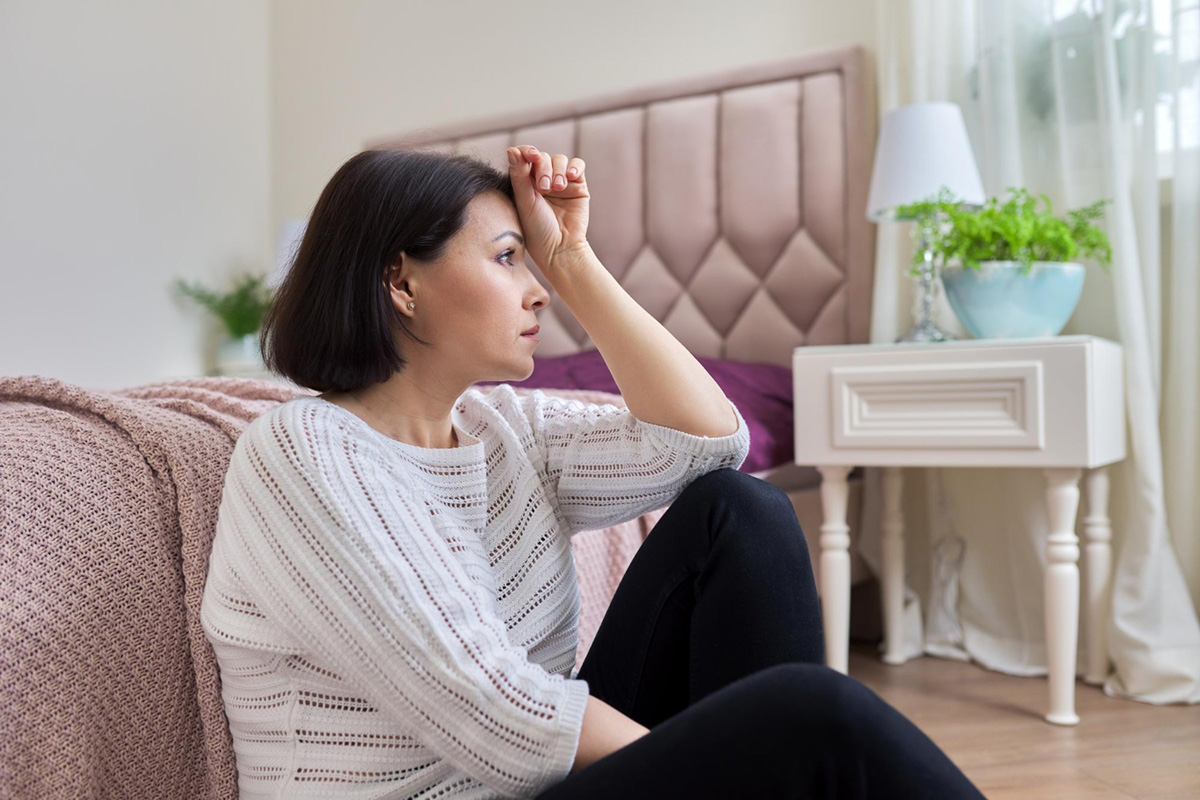 Menopause is an inevitable event in a woman's life that can bring with it its own set of challenges, both physical and emotional. It is important to be aware of the impact of menopause on a woman's health so that she can take the necessary steps to manage her symptoms and maintain optimal health. We'll discuss the various physical and emotional changes women experience during menopause and how counseling can help.

Physical Changes During Menopause
The changes that women experience during menopause are primarily due to the decrease in estrogen production. Common physical symptoms include hot flashes, night sweats, mood swings, weight gain, vaginal dryness, fatigue, insomnia, headaches and joint pain. These symptoms can vary from mild to severe and can affect a woman's quality of life. However, there are treatments available that can help alleviate some of these symptoms including hormone replacement therapy (HRT) or natural remedies such as diet modification and exercise.
Emotional Changes During Menopause
Menopausal women may also experience emotional changes such as anxiety or depression due to the decreased levels of hormones in their bodies. Women may feel overwhelmed by their physical symptoms or overwhelmed by all the changes they are going through at this stage in their lives. It is important for them to find ways to cope with these feelings so they don't have an adverse effect on their mental well-being. Counseling is one way for women to manage their emotions more effectively during this transition period in their lives.
Counseling During Menopause
Counseling provides an opportunity for women to talk openly about their feelings without feeling judged or criticized. A counselor will listen objectively and provide support while helping them work through any difficult emotions they may be experiencing as a result of menopause. Counselors are also trained to provide coping strategies such as relaxation techniques and stress management skills that can help alleviate some of the physical symptoms associated with menopause as well as improve overall mental health and wellbeing. If you're seeking counseling in Orlando contact Evolve Counseling & Wellness today!
Conclusion
Menopause is a natural part of the aging process that comes with its own set of physical and emotional challenges for women. It is important for women going through menopause to understand what they are experiencing so they can take steps to manage their symptoms more effectively. Seeking professional counseling services is one way for women to do this so they can get the most out of this time in their lives rather than feeling overwhelmed by it all. If you're seeking counseling in Orlando contact Evolve Counseling & Wellness today! They provide compassionate, individualized care tailored specifically for your needs!